School Holiday Winter Recipes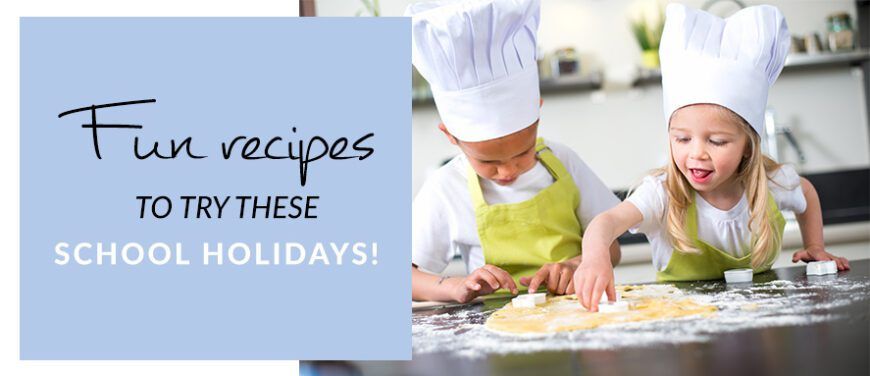 The winter school holidays are here! If you and your kids are bunkering down this winter, why not mix it up with some kid-friendly recipes. From delicious soups or smoothies (if you dare) to breakfast treats and tasty dinner dishes, we've got you sorted with some of our favourite products and recipes.
Blend, Juice and More!
Maintain the kids' nutrient intake during the holidays with Breville's Bluciers. Pack in more fruit and vegetables as you juice, blend and more from the one appliance. These handy benchtop helpers let you switch from juicing to blending smoothies with the one base. When you're not making something to drink, whip up smoothie bowls, sauces and soups.
Bircher Smoothie Bowl
Prep 10 Minutes
Serves 4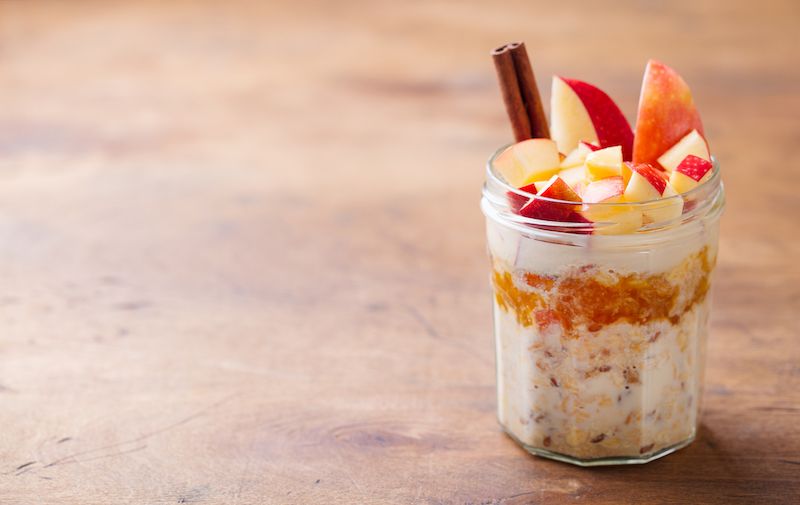 Ingredients:
Bircher
1 cup (100g) rolled oats
1 cup (240ml) soy milk
¼ cup (80g) yogurt
¼ cup (40g) dried apricots
Smoothie
1½ cups (360ml) chilled almond or soy milk
2 pink lady apples, quartered
4 ice cubes
½ cup (40g) sliced almonds or shaved coconut
1 teaspoon lemon zest, from 1 lemon
¼ cup (60ml) maple syrup
To serve:
Apple slices, raisins, chopped pistachios and toasted coconut flakes
Method
Make bircher: Combine oats, milk, yogurt and apricots in a bowl. Cover and refrigerate until oats are soft, 1–2 hours.
Place bircher and remaining smoothie ingredients into blender jug and secure lid. Use SMOOTHIE function for 30–35 seconds or until smooth. Use tamper occasionally to press ingredients into blades if required.
Divide smoothie evenly between 4 bowls. Serve: top with apple slices, raisins, chopped pistachio and toasted coconut flakes.

Toasty Breakfast Ideas

Even with school out, breakfast remains the most important meal, so the kids can be fuelled for the day ahead. Create a breakfast feast they'll want to eat with Delonghi's gorgeous Icona Classics range. Delonghi's Icona toasters feature progressive 6-step browning control so you can toast the way you want. Finish breakfast with a decadent hot chocolate and some tea or coffee for yourself, with help from an Icona Kettle.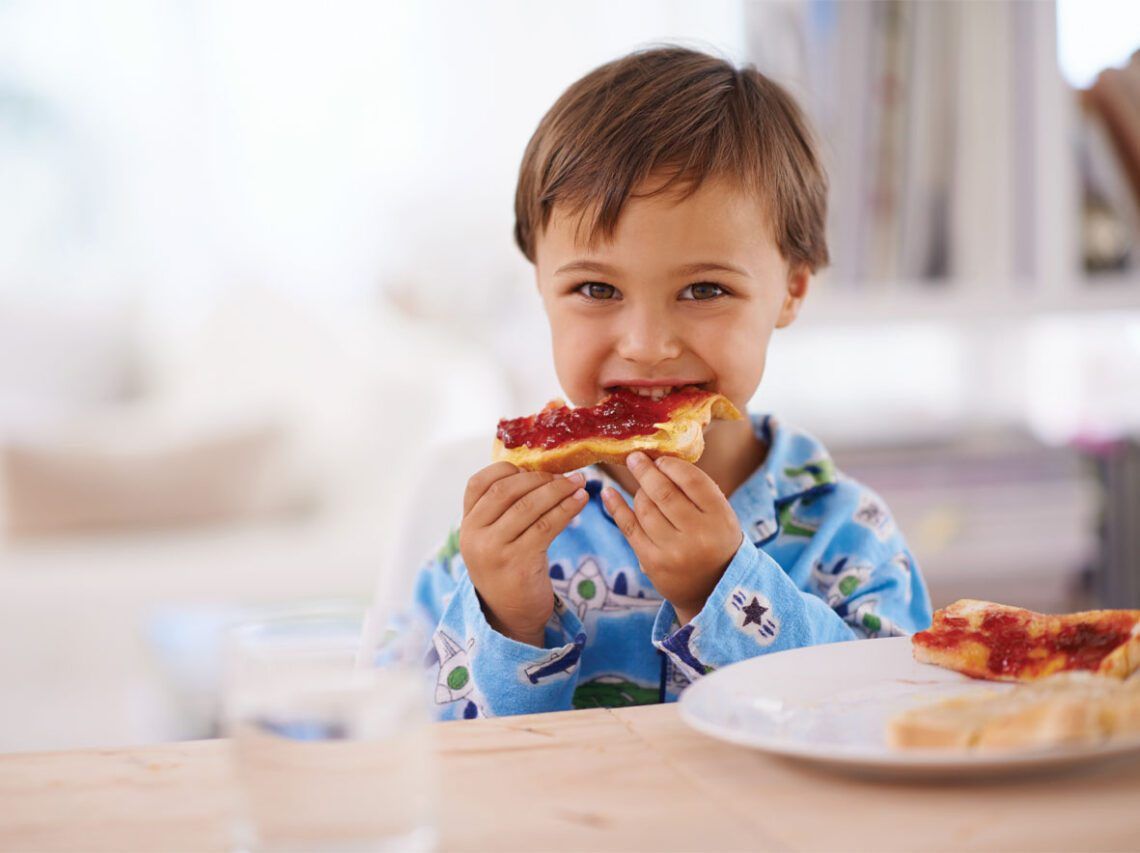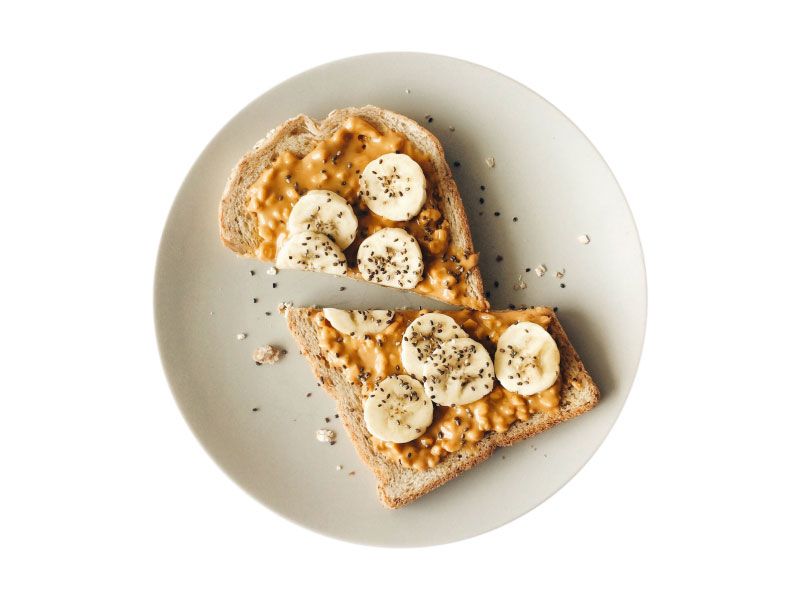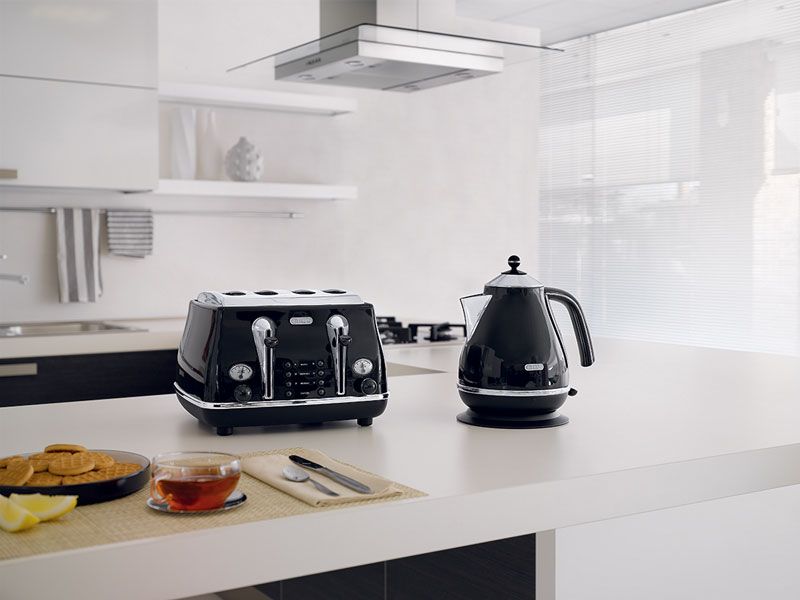 Sweet Toasts
Serves 1
Ingredients:
2 slices of bread of your choice (example: wholemeal, half & half or white bread)
Nut butter of your choice
Method:
Toast your slices of bread with Delonghi's Icona Toaster.
Spread the nut butter as a base to your toast.
Add toppings that will sweeten the butter, such as apple and cinnamon, some crushed pecan and a touch of honey.
---
Savoury Toasts
Serves 1
Ingredients:
2 slices of bread of your choice (example: wholemeal, half & half or white bread)
The flesh of 1x avocado
Chopped spring or red onions
Spreadable cream or feta cheese
Boiled or fried egg
Optional extras: lemon juice, chilli flakes and sesame seeds
Method:
Toast your slices of bread with Delonghi's Icona Toaster.
Spread cream or feta cheese on your toast and top it with avocado and chopped spring or red onions.
For added morning protein, add a boiled or fried egg.
Enjoy extra flavour (optional) by drizzling ½ teaspoon fresh lemon juice, chilli flakes and sesame seeds to finish.
---
Hot Chocolate
Serves 2
Ingredients:
200ml heated milk or boiled water
50g chocolate or cocoa powder
Method:
Heat 200ml of milk of your choice or boil 200ml of water with Delonghi's Icona 1.7L Kettle.
Evenly divide the 50g of chocolate or cocoa powder into two mugs.
Caution hot contents, this step is suitable for adults: slowly pour in half of the milk or water into each mug. Stir with a spoon to combine.
Tip: to create a thicker texture, add a teaspoon of corn starch to each serving.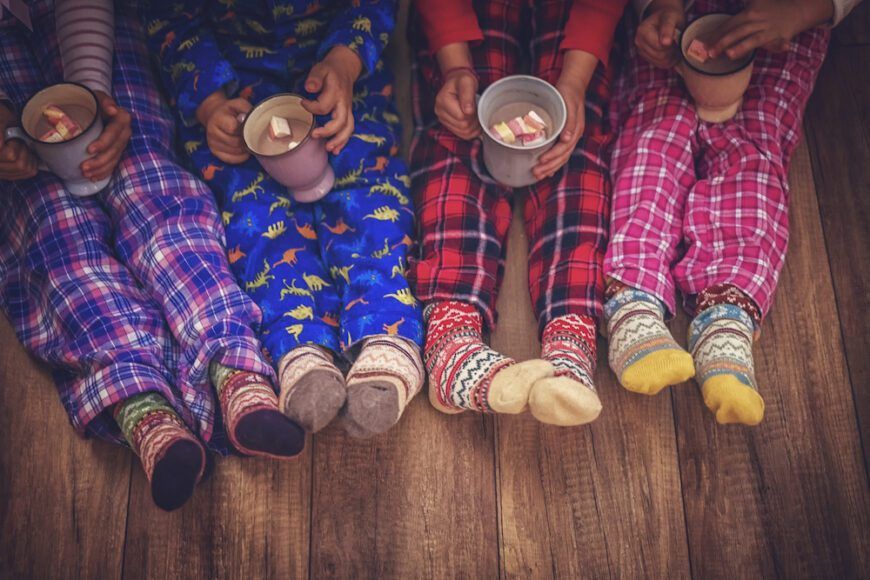 Junior Menus for Lunch or Dinner
Let the kids cook easily with the dedicated Junior Menu on selected Panasonic Microwaves. Whip up healthy and flavourful dishes that have been designed for younger members of your household. You can do this with the Panasonic 27L Convection Microwave. Try it out today with the below Junior Pasta Bake recipe.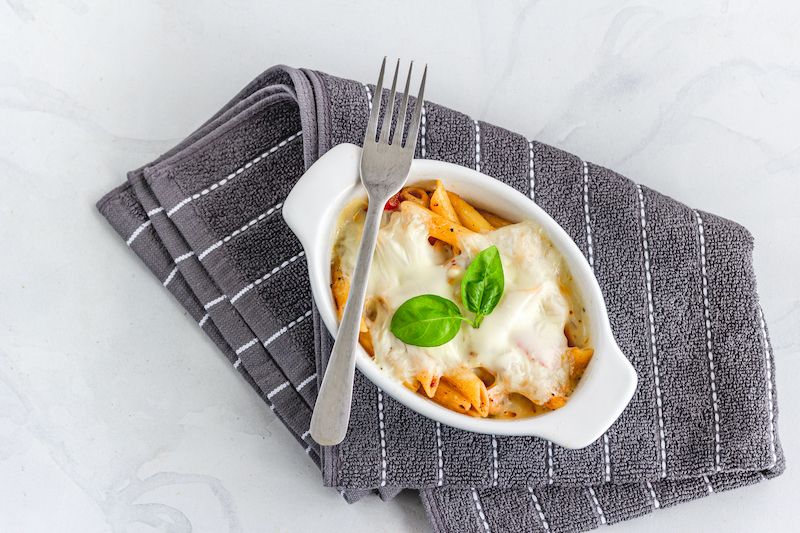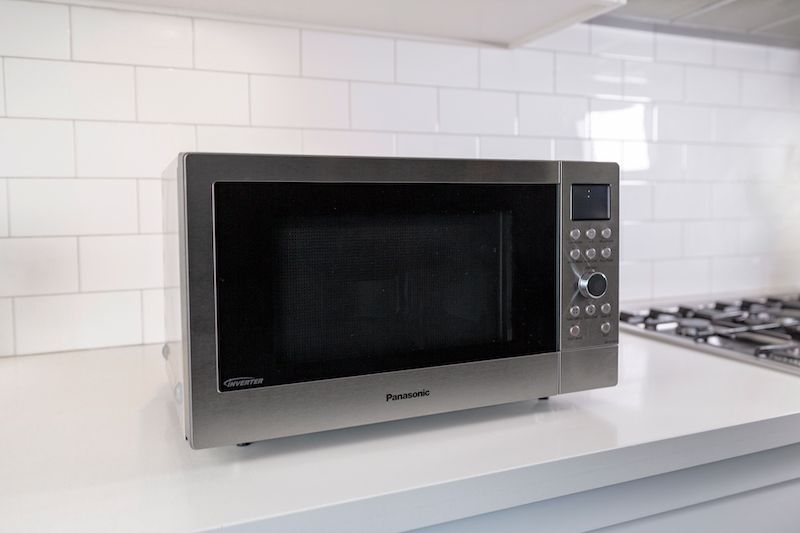 Junior Pasta Bake
Serves 4
Ingredients:
¼ cup Frozen peas and corn
1 cup Tomato passata
150g Fresh fettuccine pasta
20g Shredded chicken
Approx. ⅓ cup Grated cheese
Method:
In a square microwave safe shallow glass dish combine the fresh linguine pasta, tomato passata, peas, corn, chicken and grated cheese. Stir until thoroughly combined adding a bit more passata as desired
Press the JUNIOR MENU button three times. Enter the weight (400g). Press the START button.
Remove from the microwave and allow to cool slightly before serving.
Serving suggestion: serve a portion of the pasta bake alongside some fresh sliced fruit and steamed or raw vegetables.
Storage: keep any leftover pasta bake in an airtight container in the fridge for up to 3 days.
---
Baked Treats
Let the kids pass some time and create treats that they can enjoy for afternoon tea or dessert. Mix batter easily with the Sunbeam Hand Mixer with HeatSoft Technology. This hand mixer is simple to use with 7 speed settings while its unique HeatSoft Technology gently brings ingredients like cold butter to room temperature – so you and the kids don't have to stand around waiting.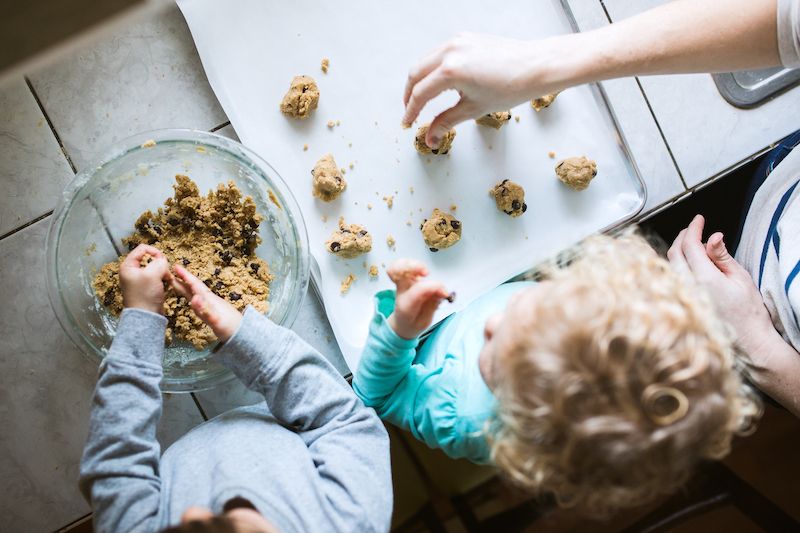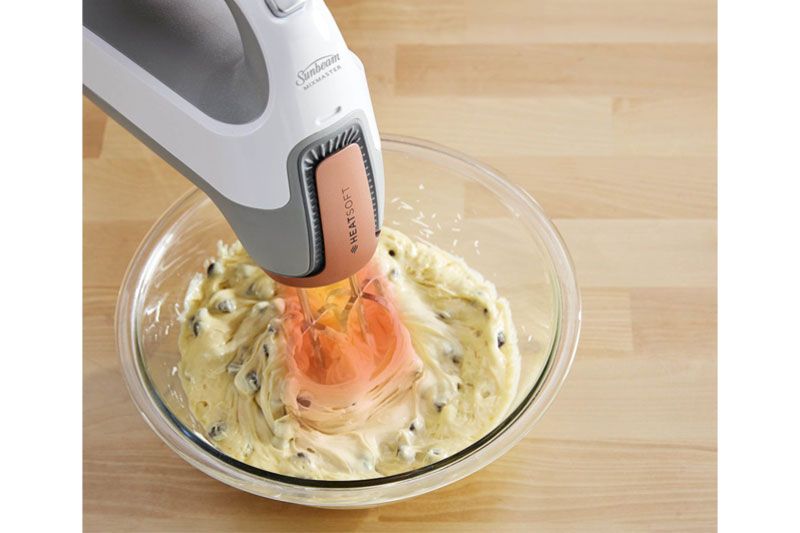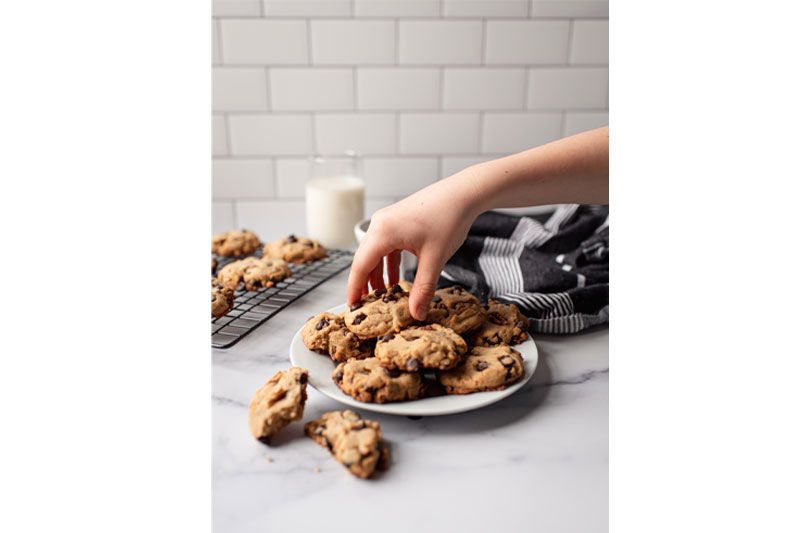 Chocolate Chip Cookies
Makes: 30
Ingredients:
150g chilled butter, cubed
125g soft light brown sugar
100g caster sugar
2 tsp vanilla extract
1 medium egg yolk
1 medium egg
300g plain flour
1 tsp baking soda
200g milk chocolate chips
Method:
Preheat oven to 170˚C (150˚C fan forced). Line 2 baking sheets with greaseproof paper.
Add butter into a bowl with both sugars.
Press HeatSoft button and mix on Speed 1 until combined and softened, then increase the Speed to 7 for approximately 2 minutes.
Turn off HeatSoft.
Add vanilla, eggs and mix until light and creamy.
Slowly mix in flour and bicarbonate of soda until just blended, then fold in chocolate chips.
Roll 2 level tablespoonfuls of mixture into balls and place on prepared trays, 3cm apart. Press down slightly.
Place the trays into oven and bake for approximately 15 minutes. Allow to cool for a few minutes on the tray before removing to a wire rack.
Who said the winter school holidays couldn't be fun? While it's cold outside, turn the heat up at home with these easy, delicious and hearty recipes that the kids can make! To view more information about the products mentioned, simply click on the relevant links below.