Sesame Salmon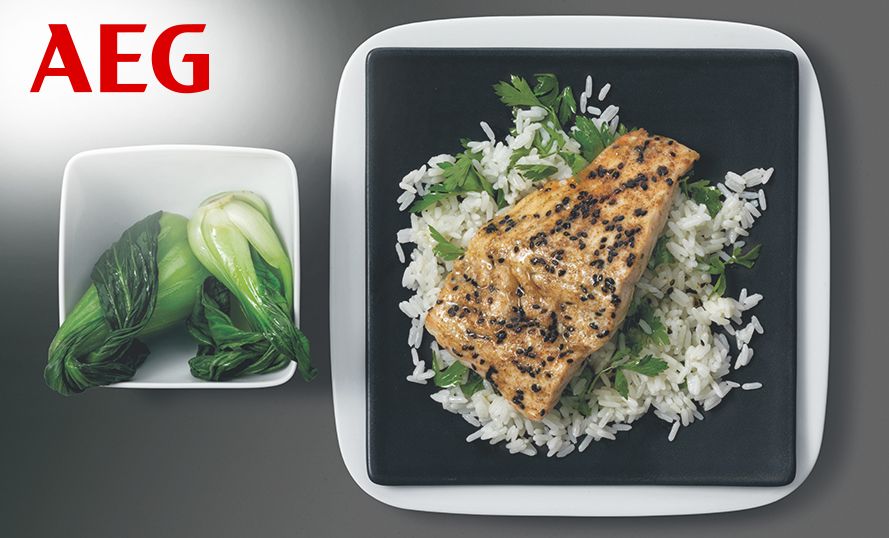 Simple steaming produces surprisingly tasty results, enhanced with spices and aromatic sesame seeds.
INGREDIENTS
1 tbsp sesame oil
1 tbsp black or white sesame seeds
1 tsp curry powder
Salt
1kg salmon fillet
Cook time: 12 mins
Serves: 4
METHOD
Step 1.
In a small bowl mix together the sesame oil, sesame seeds, curry powder and a pinch of salt.
Step 2.
Lay the salmon pieces on a baking tray, skin side down, and spread evenly with the sesame mixture.
Step 3.
Place the tray of salmon on shelf level 2 on the Steam setting 3 and cook at 60°C for 12 minutes or until tender.
To serve
Serve immediately with steamed rice and pak choi.
Recipe by AEG
View AEG OVENS