Smeg Automatic Coffee Machines: Deliciously Easy!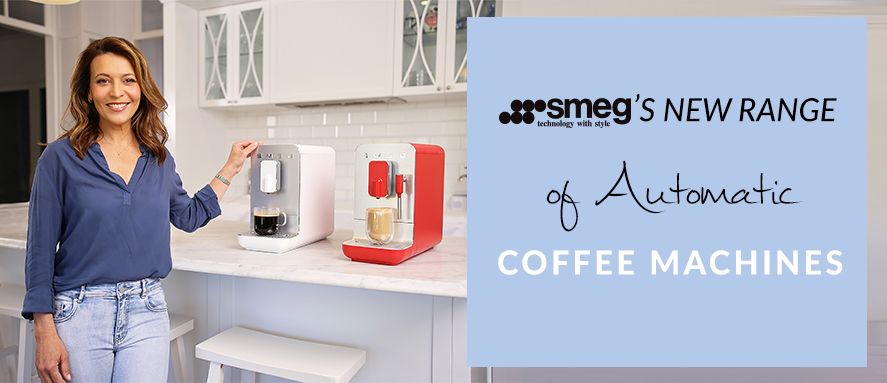 Perfectly marrying style and convenience, Smeg's new range of Automatic Coffee Machines are a must-have to elevate the home coffee experience. Designed to meet the differing needs of all coffee drinking lifestyles, there are two types of coffee machines available: the BCC01 and the BCC02.
Quick Bean to Cup
Because they're powered by automatic operation, these Smeg coffee machines deliver a bean-to-cup experience that is almost instant. Delicious coffee, crafted by the machine is ideal if you're always short on time, prefer the machine does the hard work for you or if you don't have the barista training to use a manual machine.
One-of-a-Kind Design
Beautifully stylish, the design of these automatic coffee machines features a clean-cut design that's distinct to Smeg. Finished with gorgeous colours like White and Red and with an aluminium front panel, these coffee machines are ideal for any modern kitchen. The coffee machines' space-saving design easily fits on your benchtop or in the corner of your kitchen to keep your home neat and tidy.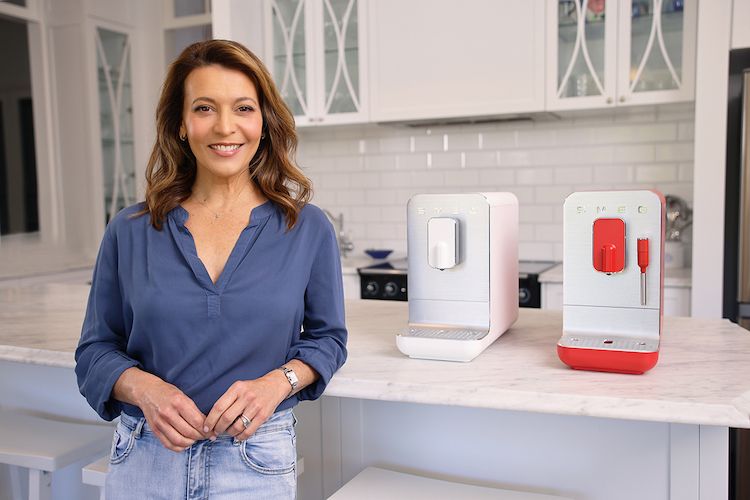 Effortless Operation
Using these Smeg Automatic Coffee Machines to craft your coffee is simple. Just fill the machine's grinder with your coffee bean of choice and select your desired drink with the intuitive touch control buttons. A range of coffee drinks are available such as Espresso, Americano and Ristretto. This new range of Smeg Automatic Coffee Machines lets you enjoy fresh barista-like coffee without the waste associated with capsules or coffee pods.
Optional Side Steam Wand
Enjoy your coffee, your way with the optional side steam wand. So, whether you prefer your coffee dark without milk or want to savour the creamy texture of hot milk with your coffee, there's a Smeg coffee machine to match.
Smeg BCC02 Automatic Coffee Machine: includes a side steam wand so you can create silky hot milk to craft coffee varieties likes Lattes and Cappuccinos. A must-have if you enjoy your coffee with milk.
Smeg BCC01 Automatic Coffee Machine:

does not include a side steam wand. This model is great if you're a regular drinker of dark, black coffee varieties like Espresso.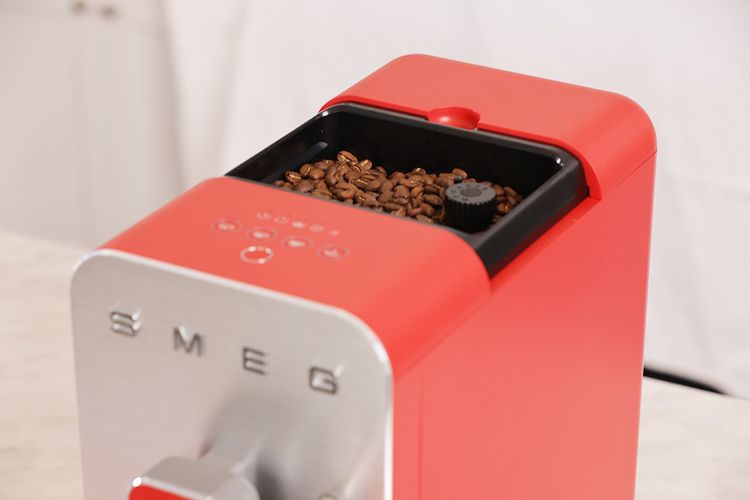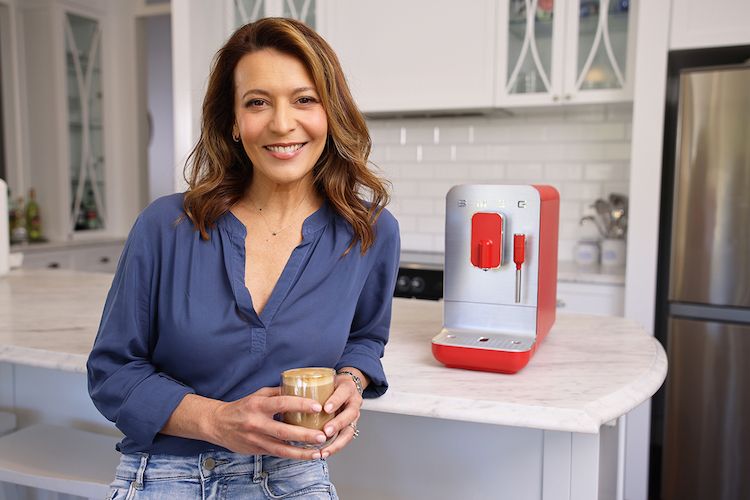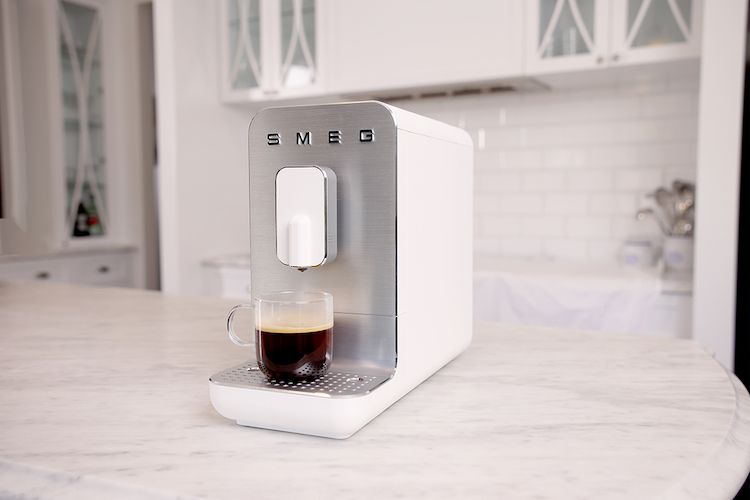 Yours to Enjoy
A café-quality brew can be enjoyed from the comfort of your home at any time! With these new Smeg Automatic Coffee Machines, you can fill your cup from an exquisite design that will make a statement in any space. And regardless of how you like your coffee, there is a Smeg coffee machine in a colour to suit your personal needs! Click on the product links below to view more information, watch the product in action, compare it with others or to find it at your local retailer.