Spiced Pulled Lamb Shoulder Cooked Low & Slow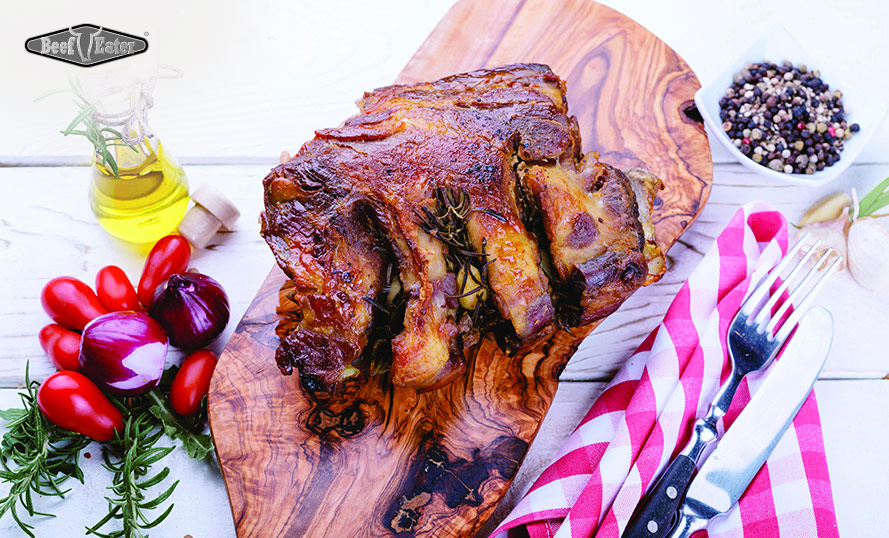 INGREDIENTS
3 tablespoons onion powder
1 tablespoon garlic powder
2 tablespoons cumin seeds, roasted
2 tablespoons coriander seeds, roasted
2 teaspoons black pepper
1 tablespoon sea salt
2 teaspoons five spice
1 teaspoon cinnamon
1 teaspoon smokey paprika
1 lamb shoulder, bone in
olive oil
Serves 6
METHOD
Cooking time: 2 to 3 hours
Step 1.
Heat BeefEater® BBQ to low heat.
Step 2.
Remove excess fat from lamb shoulder. Score top of shoulder approximately 5mm deep.
Step 3.
Mix rub ingredients together in small bowl. Rub spices into shoulder covering well.
Step 4.
Place lamb shoulder on warming rack and cook until internal temperature reaches 85°C. Remove lamb from BeefEater® Signature BBQ and cover with foil. Rest for 30 minutes. Pull flesh off bone with fork and season with salt and pepper if required.
Serving suggestion, served pulled lamb over soft polenta
Recipe by Beefeater
View BBQ RANGE