Spring Clean Your Home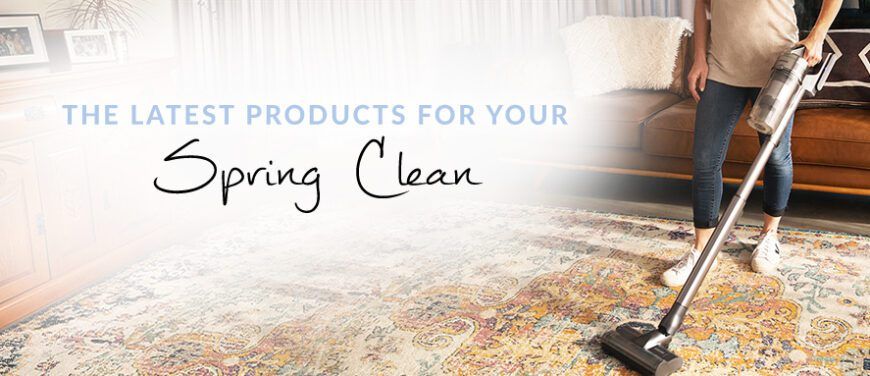 Spring calls for a change of season and there's nothing like welcoming change than with a fresh and spotless home. From small mess to refreshing your garments or updating your laundry appliances with the latest technologies, we'll show you how you can put the spring back into your home cleaning efforts.
Effortless Washing
Take the headache out of laundry day with Electrolux's 10kg Front Load Washing Machine. This large capacity washing machine is suitable for families and boasts 15 wash programs, so you'll find a cycle to suit every load. Featuring the AutoDose automatic detergent and softener dispenser system, this washing machine delivers optimal levels of detergent for the perfect clean. If you've forgotten an item, this washing machine has an 'Add Clothes' function that lets you press pause on the cycle to add in last minute garments, helping maximise each wash.

The Electrolux 10kg Front Load Washing Machine combines style with technology, ideal for households of all sizes.
Ultimate Garment Care
Whether you need to freshen your work attire, ensure the kid's school uniform are ready or just want your social outfits lined up for the weekend, the Tefal IXEO All-in-One Garment Care Solution is the perfect partner! This garment care 'centre' features 3 built-in board positions so you can have an ergonomic iron and steam care experience without the need for a separate ironing board. Ironing out wrinkles or steam cleaning delicate garments, you can do it all with the 1600W power, Turbo Steam technology and rapid 45-second heat up time.

Tefal's IXEO All-in-One Garment Care Solution is the total package for quick and easy garment care.
Hygienic Home Cleaning
Cleaning up around the home is a joy with the new Samsung Jet VS90 Stick Vacuum Cleaner. Powered to perform, the vacuum cleaner's 5-layer HEPA filter picks up and keeps 99.9% of dust, dirt and allergens from being released back into the air. Enjoy powerful suction with the 200W motor and clean for longer around the house with the impressive 60 minutes cordless runtime. If you're after professional results on hard floors, the Soft Action Brush gently yet powerfully cleans while the Mini Motorised Tool is perfect for pet hair and upholstery.

Enjoy a flawless and hygienic home with the powerful performance of the Samsung Jet VS90 Stick Vacuum Cleaner.
Itching to create a spotless sanctuary out of your home? Welcome the change of season with a touch of spring cleaning. From simplifying laundry days to refreshing your garments or effortlessly eliminating mess, we've got all the cleaning solutions for your home. Click on the link below to view our top Spring-Cleaning Appliances.
REFRESH YOUR HOME TODAY