Sustainable Garment Care with Electrolux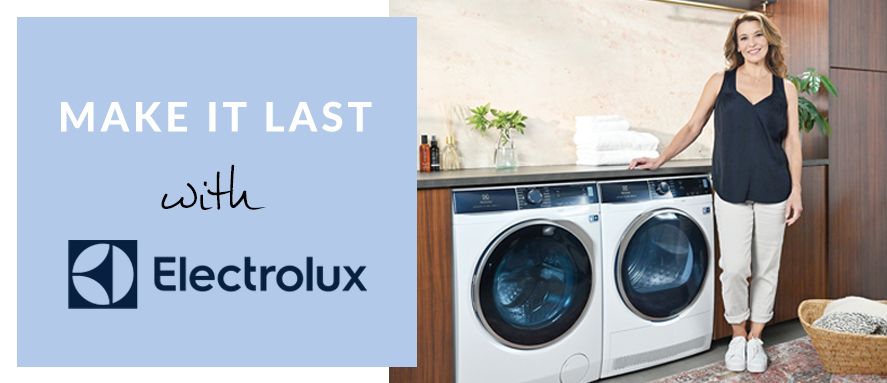 The culture of reusing extends to the clothes that we wear and what better way to protect the longevity of garments than with a considered and sustainable laundry experience. Electrolux, with their vision for 'making it last' have developed their new UltimateCare series of washing machines that ensures your favourites stay newer for longer.
In this article, we explore the ultra-large capacity 10kg UltimateCare 900 Front Load Washing Machine
Auto Dose
This washing machine's automatic detergent and fabric softener dispenser releases just the right amount so that your clothes are cleaned without residue sticking to it. This results in less detergent and softener wastage. Using too much detergent can reduce the effectiveness of softener, so by using the Auto Dose system, the optimal amount is used, helping keep your garments' fibre in top shape for longer.
UltraMix Detergent Dissolving
The UltraMix system ensures detergent is fully dissolved before it reaches your fabrics for better results and less colour fading. What this means is that your black garments stay darker for longer and bright items stay brighter for an extended period of time.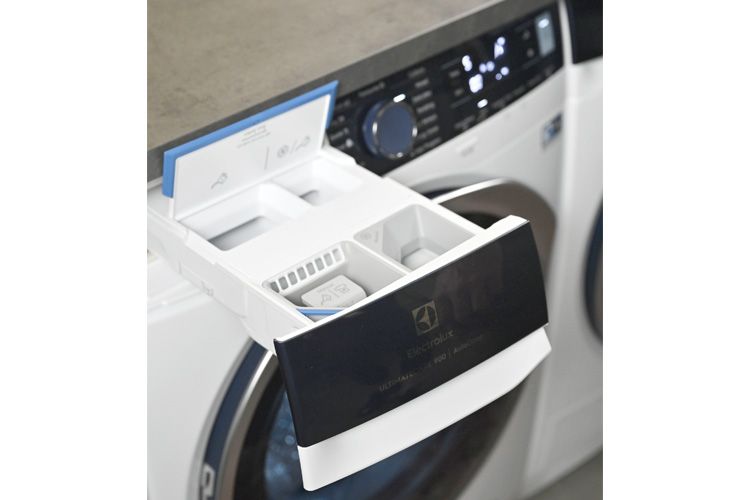 Vapour Refresh
For lightly soiled garments or seasonal items such as coats and scarves, the Vapour Refresh cycle will work wonders, helping revitalise them without the need for a full wash. Vapour Refresh uses steam to refresh garments and also smooths out creases while saving a considerable amount of water and energy. When in operation, Vapour Refresh uses up to 15% less energy and up to 95% less water 1, meaning its gentler on your clothes and the environment.
Hygienic Results
In addition to refreshing your clothes and reducing wrinkles, Vapour Refresh also eliminates up to 99.2% of allergens and germs 2, perfect for those who suffer from Asthma and allergies.
Woolmark Blue Certified
Wash your woollens confidently, knowing that they're treated delicately as this washer is Woolmark® Blue accredited. With a Woolmark® Blue washing machine, woollen jumpers, scarves, beanies, and other woollen garments retain their fibres and structure so that you can wear them for longer.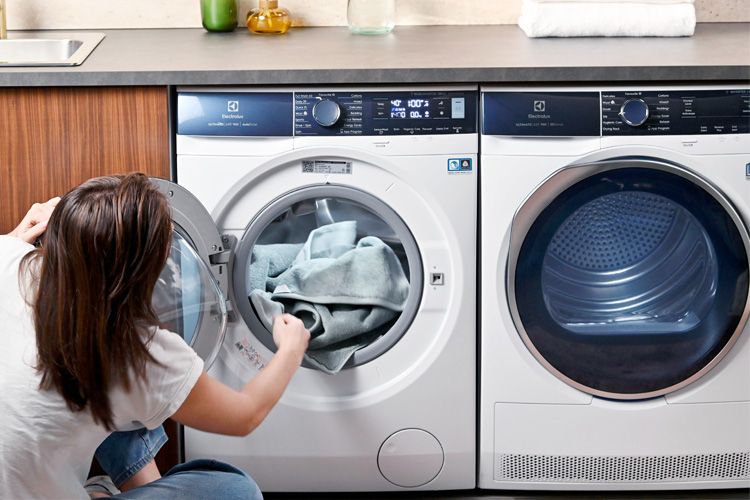 EcoInverter Motor
Powered by the efficient EcoInverter Motor, this Electrolux 10kg Front Load Washing Machine operates quietly as it cuts vibrations and noise, whilst reducing energy consumption. The motor comes with a 10-year warranty on its parts and labour, so you can trust in it to provide you with great washing results, year after year.
Efficiently Impressive
When it comes to performance in reducing consumption, this Electrolux front load washing machine does not disappoint. In addition to its garment care, this washing machine is great at using energy and water in a sustainable manner, evident with its 5-Star Energy and 4.5-Star WELS rating.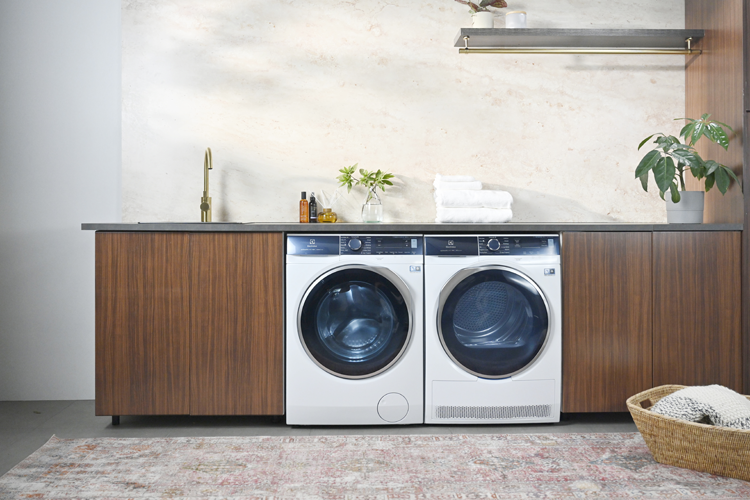 Sustainability Around the Home
Global warming and the impact of climate change is a threat to all of us, with significant consequences on our natural landscape, our homes, our food supply, our societies, our economies and so much more. To further reduce your environmental impact, click on the link below to see other sustainability tips and tricks.
DISCLAIMERS
1 Tested model EWW1141R9SB on a IEC 1.5kg cotton – VapourRefresh consumes 15% less energy and 95% less water compared to the Daily39 cycle.
2 99.2% of Der f1 (dust mite) and Fel d1 (cat allergen) and up to 99.9% of Staphylococcus aureus and Klebsiella pneumonia during a 40C cottons wash.