The Best From CES 2021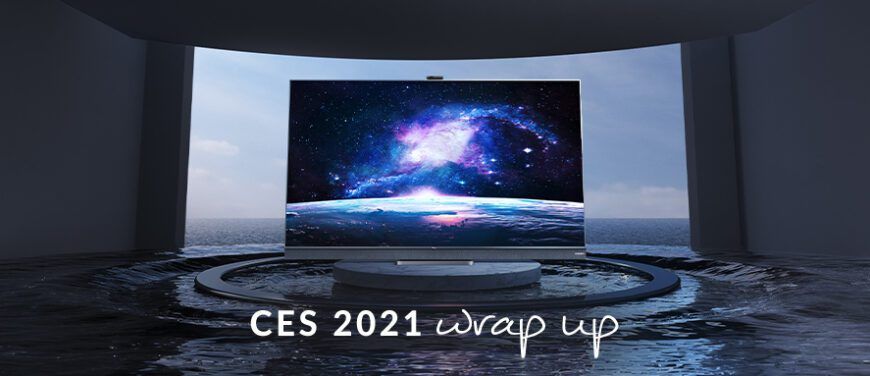 For the first time ever, the 2021 Consumer Electronics Show (CES) was held digitally with everything from keynote speeches to product releases presented all online. With so many new and exciting technologies and products released, our team have been busy keeping up to date with the latest from the brands you know and love.
Without much further ado, we'll give you a recap of all the popular technologies announced from CES 2021.
NEW TVs
TV technologies that we enjoy now were all announced at CES events of the past. So it's no surprise that 2021 yet again holds the stage for new and improved TV technologies and products.
SAMSUNG
Large Viewing with Micro LED
Samsung's Micro LED combines stunning quality with ultra-large viewing at home. Micro LED TV panels contain up to 24 million microscopic self-lit LEDs that produce captivating brightness and clarity. Micro LED TVs integrates seamlessly into your space and are available in a modular form for flexible customisation of size, ratio and shape. At the time of writing, the 110" Micro LED TV is being considered for Australia, with smaller sizes also available.
New Neo QLED
A fantastic viewing experience awaits with Samsung's new Neo QLED. Powered by Quantum Mini LED, with Quantum Matrix Technology, Neo QLED produces more detail, brighter colours and clearer pictures for extraordinary viewing. Neo QLED TVs are encased in an Infinity One Design that's sleek, slim and almost bezel-less, making it a great addition to any home.
Below: Neo QLED produces more detail, clarity and brighter colours for an immersive experience.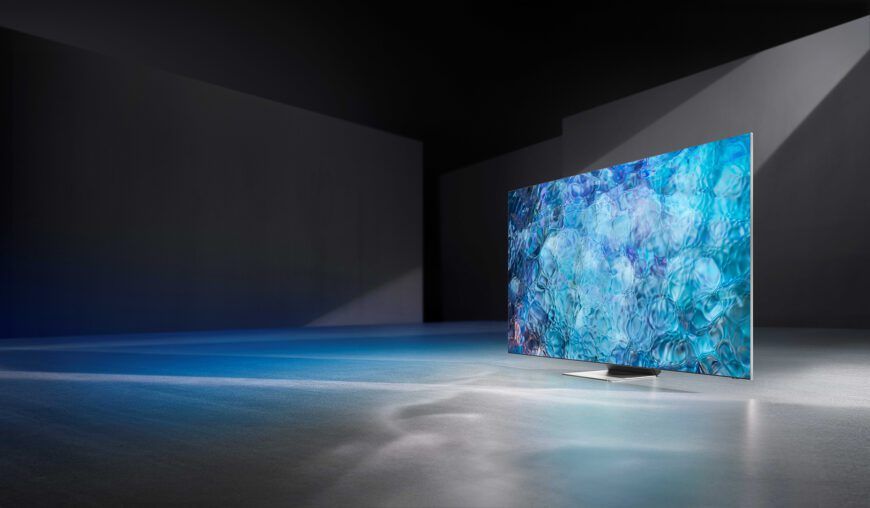 ---
LG
QNED Mini LED
QNED Mini LED is Quantum NanoCell Colour technology, combined with Mini LED in ultra large screens for an immersive home entertainment experience. With more smaller LEDs, QNED Mini LED features up to 30,000 mini LEDs that produces bigger and brighter pictures, vibrant blacks and sensational colours. LG's new QNED Mini LED TVs will be available in both 4K and 8K, with screen sizes between 65"- 86".
Below: LG's QNED Mini LED offers vividly detailed viewing in various screen sizes.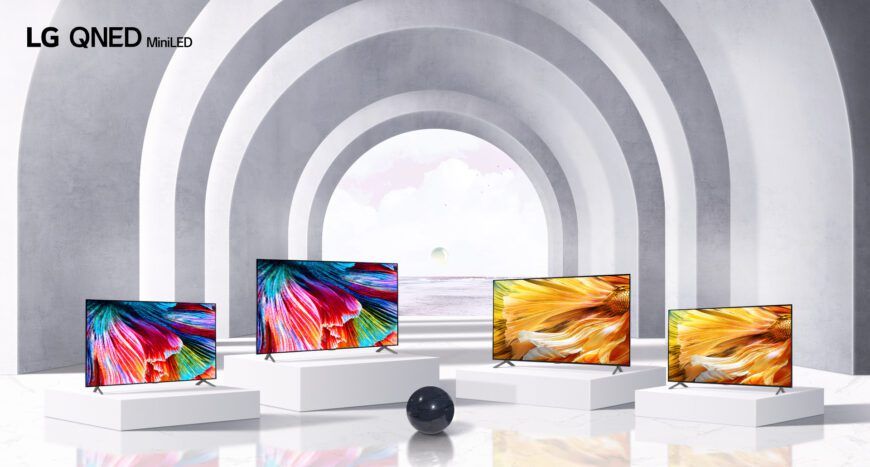 New to OLED
LG's OLED range have been given an expansion with various models crafted to suit all viewing lifestyles. Some of the new additions include the OLED Evo which features next-gen OLED technology with a9 Gen4 AI processor, AI Picture Pro and AI Sound Pro with 5.1.2ch surround sound (OLED 77G1). The new Gallery Stand makes it debut as an alternative to LG's Self-Lit OLED Gallery.
---
HISENSE
First 8K TV
Hisense launched their first ever 8K TV to hit the Australian market, known as the U80G ULED 8K TV. The U80G comes packed full of visual and audio technologies including Quantum Dot Colour, 8K Upscaling, Dolby Vision ™ HDR and Dolby Atmos® Audio. The U80G 8K TV will be available in 65", 75" and 85" models from February. Its reported that the Hisense 75" U80G 8K TV will be the first to hit Australian shelves.
---
TCL
Next-Gen Mini-LED Revealed
At CES 2021, TCL revealed their next-generation Mini-LED called OD Zero Mini-LED. Boasting Precision Contrast, OD Zero Mini-LED features thousands of local dimming zones for real time brightness adjustment. Watch all your favourite content with detail and clarity. Sporting no distance between the light source and the TV panel, TCL's OD Zero Mini-LED is thinner than ever. Model sizes and sale dates will be announced later this year.
Google TV and More!
In 2021, TCL are bringing a range of TV and audio solutions which will meet the needs of all entertainment lovers, including:
C825 4K Mini-LED with QLED: perfect for movies and sports
C725 4K QLED TV: ultimate home entertainment experience
P725 4K HDR: superior entertainment centre with Dolby enhanced experiences
TCL's first ever Google TV: offers curated content to suit all viewing needs, users can ask Google questions and control smart home devices such as smart cameras and smart speakers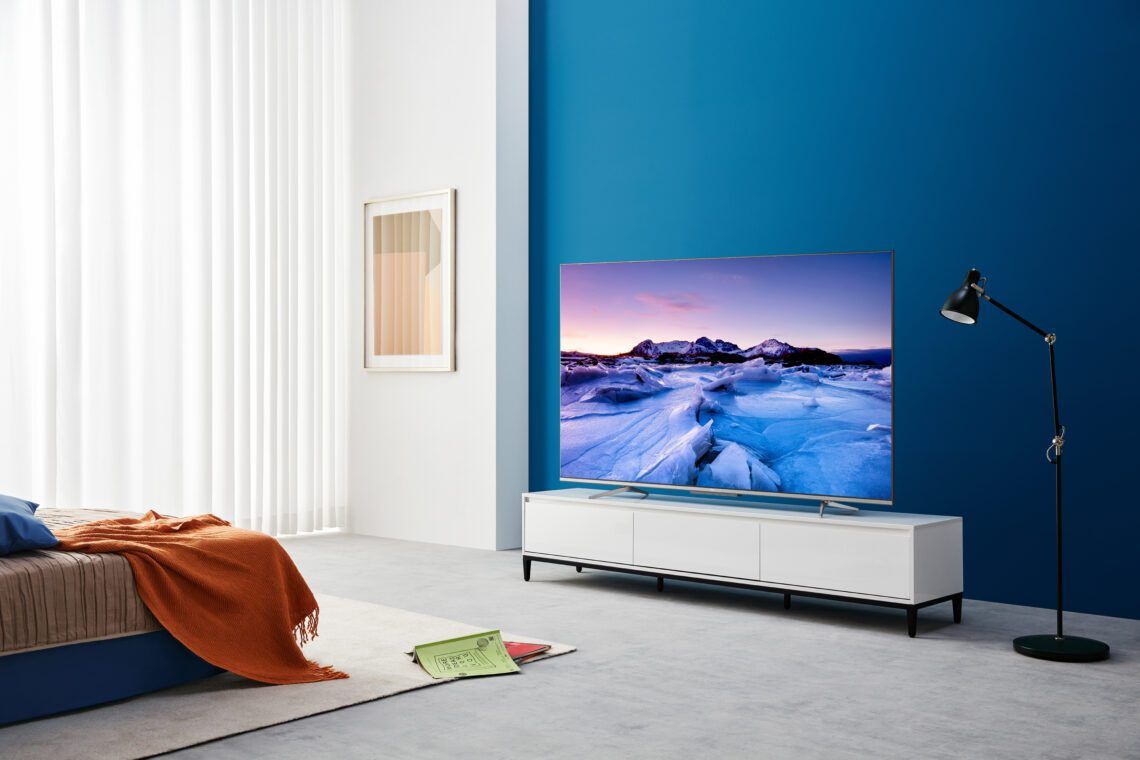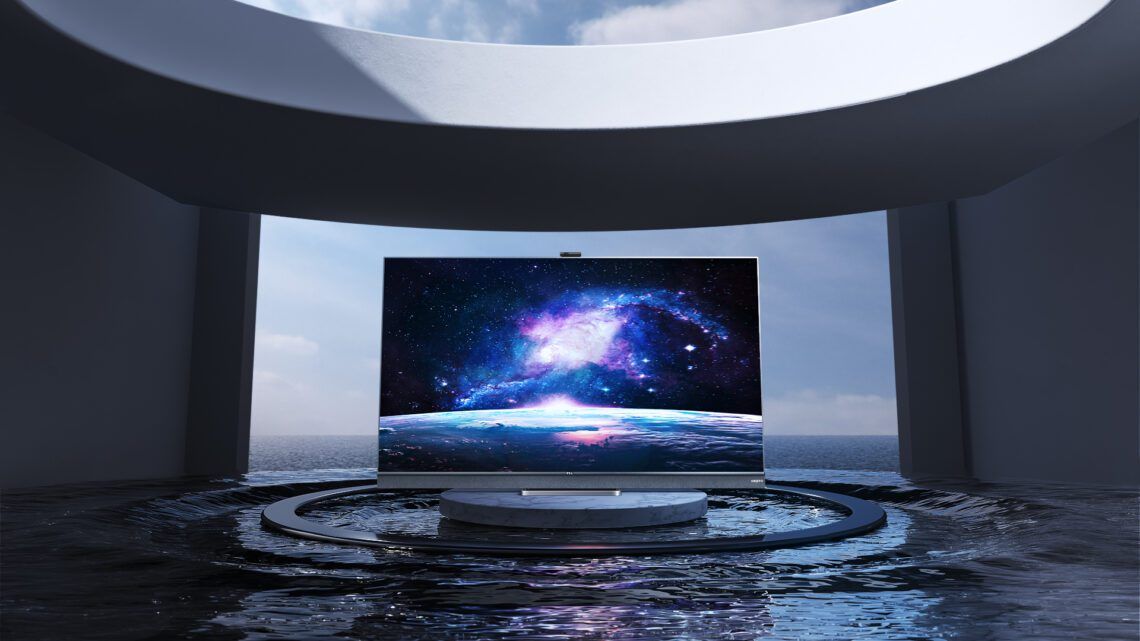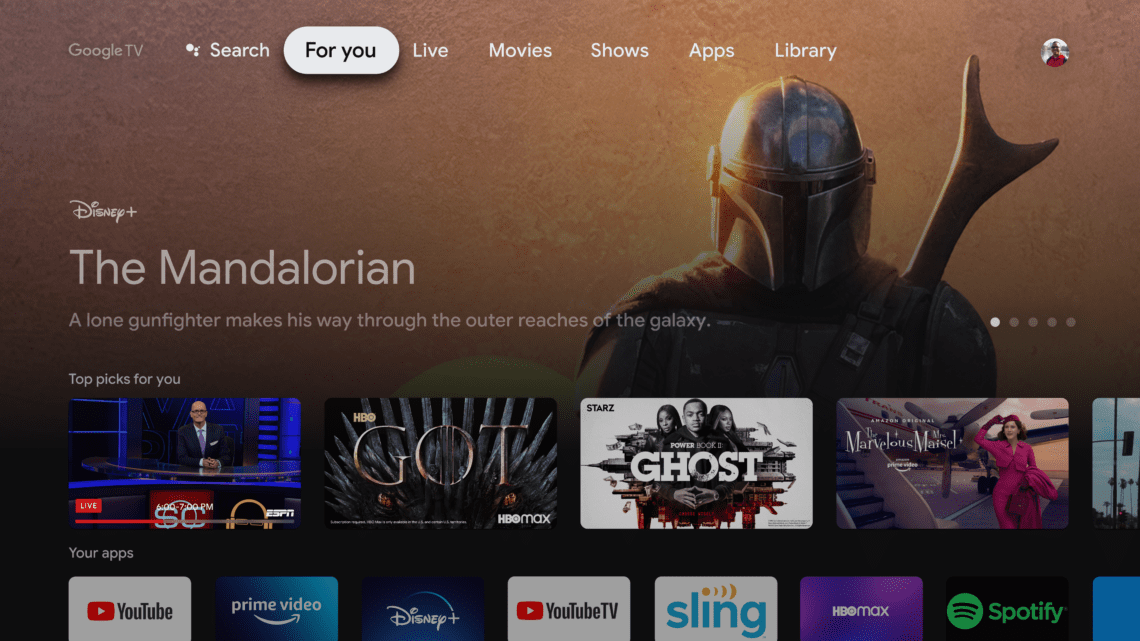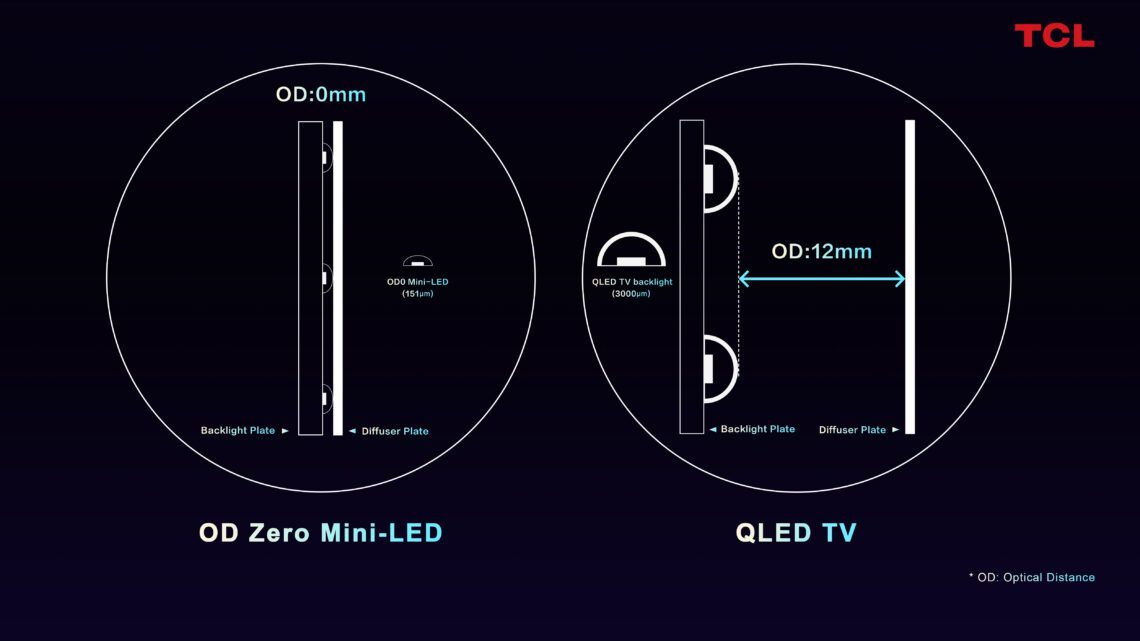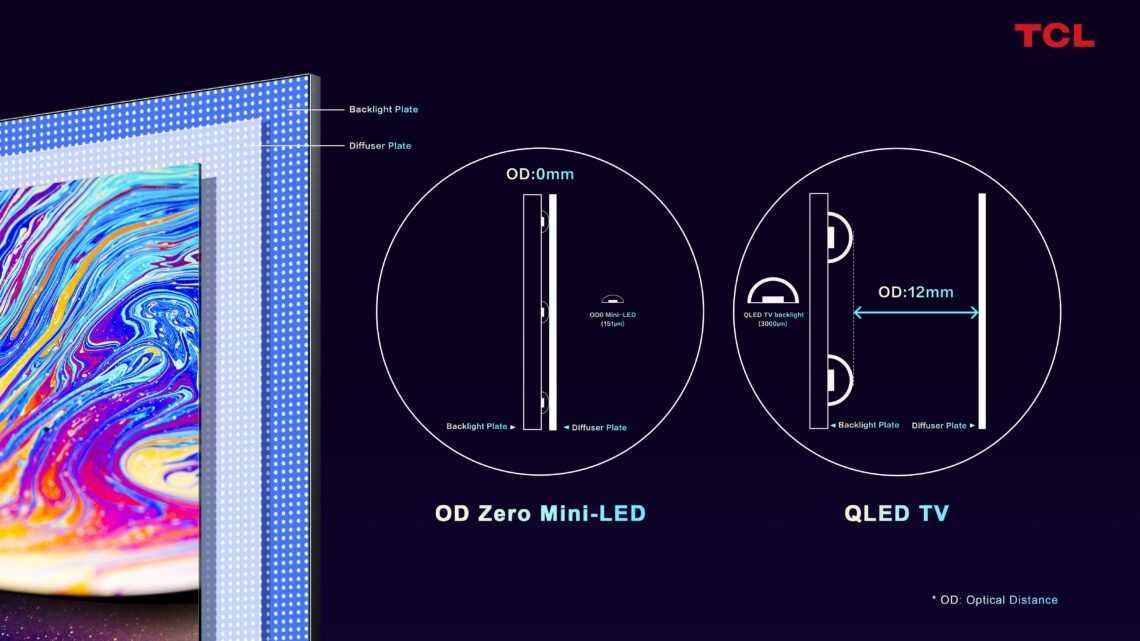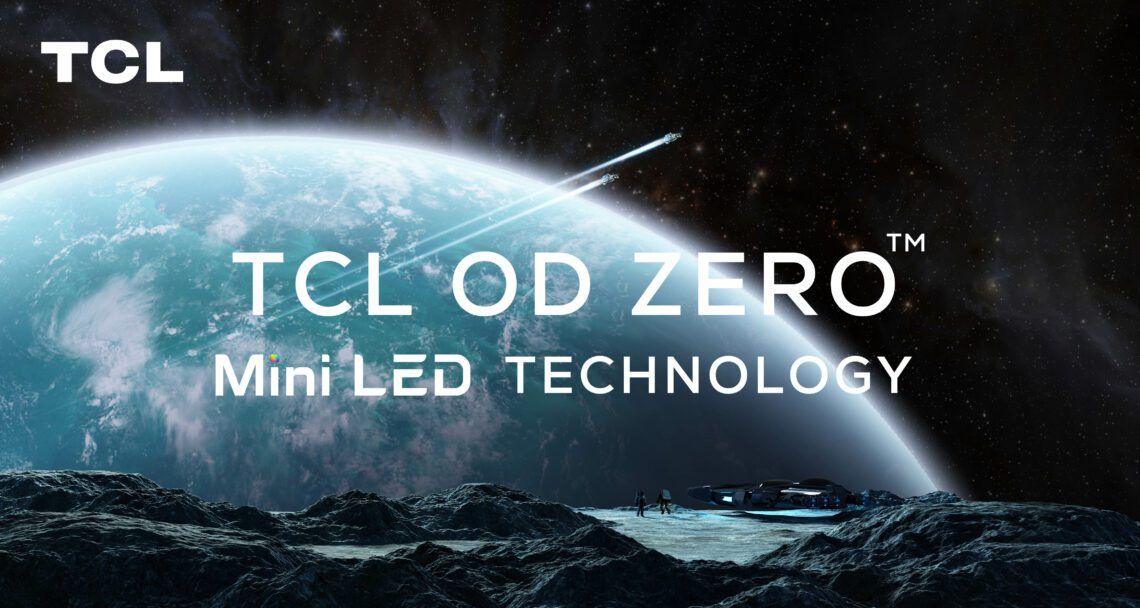 ---
NEW AUDIO
Aside from TVs, new audio products were also under the spotlight for their innovative features and functions. From the home to on the go, there's an audio solution for every setting.
PANASONIC
CES Honoree: Panasonic's SoundSlayer
Panasonic's SoundSlayer Gaming Speaker (SC-HTB01) has been given the Honoree title at CES 2021. Recognised for its innovative design and engineering, the SoundSlayer provides powerful surround sound with 2.1ch, 3-way speaker system with a built-in subwoofer, all in a compact design.
The SoundSlayer is equipped with three gaming modes to provide an immersive experience, they include:
Role-Playing Game mode
First-Person Shooter mode
Voice mode
No further details about the SoundSlayer have yet been released.
---
LG
Eclair Speaker with Meridian
This new compact speaker is ideal for smaller homes without compromising on sound quality. In its unique form, the Eclair boasts 3.1.2ch sound with a low vibration subwoofer while Dolby Atmos and DTS: X technology provides an immersive audio experience.
TONE Free Wireless Headphones
Featuring clear Meridian sound, these wireless headphones with Active Noise Cancelling are a stylish addition for anyone on the go. Enjoy advanced call quality with 3 microphone systems while the UVnano charging cradle kills 99% of bacteria as your headphones charge.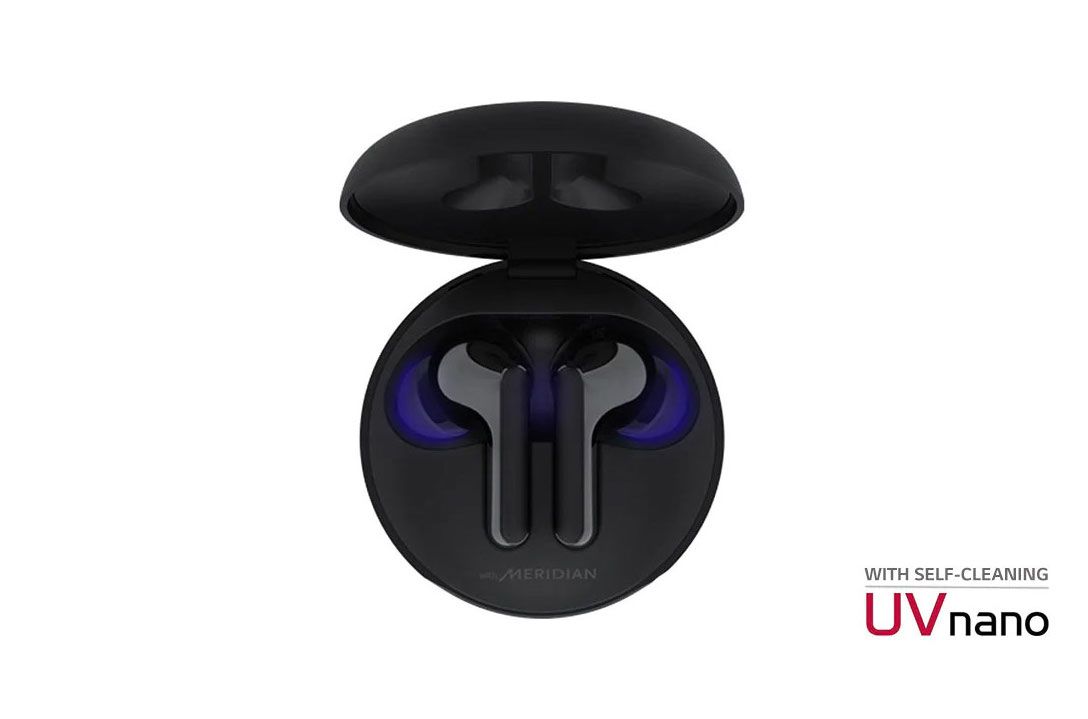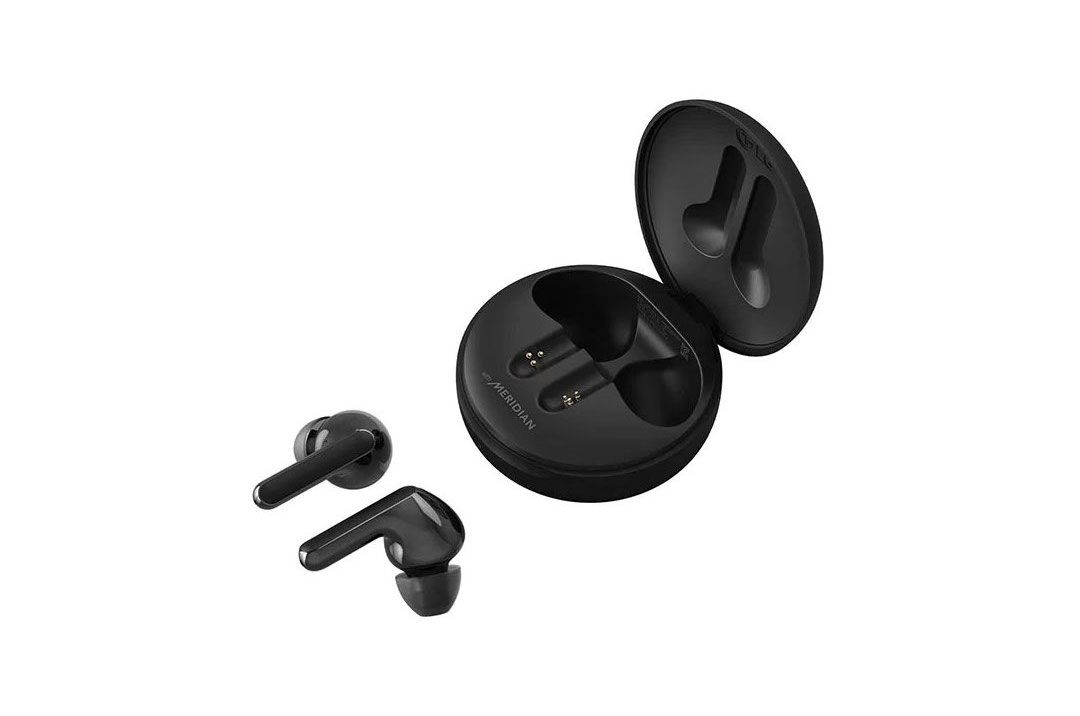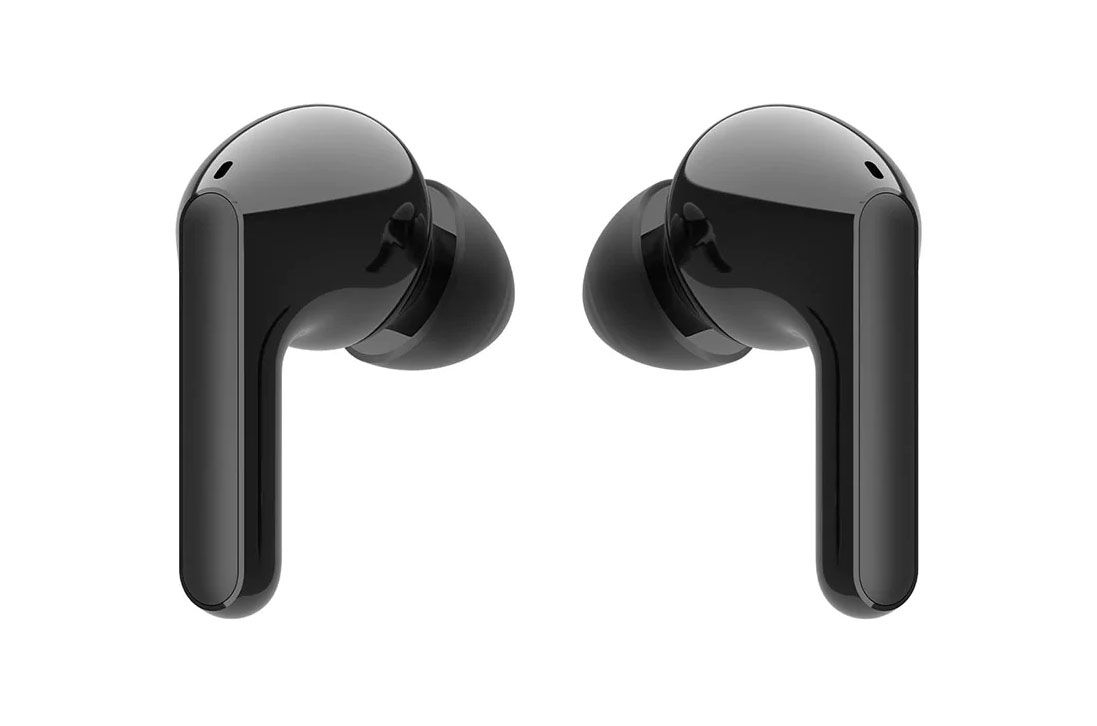 Top: Slim and stylish sound meets hygienic charging to take you through 2021.
---
TCL
New MOVEAUDIO S600
TCL have released details of their new wireless headphones, the MOVEAUDIO S600. Truly wireless, MOVEAUDIO S600 are hybrid active noise cancelling headphones, offering up to 7 hours of playtime. The headphones have 3x microphones to enable clear voice calls while its Google Assistant capability means you can easily control your listening with your voice. MOVEAUDIO S600 will be available globally from February.
Below: Take your portable audio enjoyment up a notch with TCL's new MOVEAUDIO S600.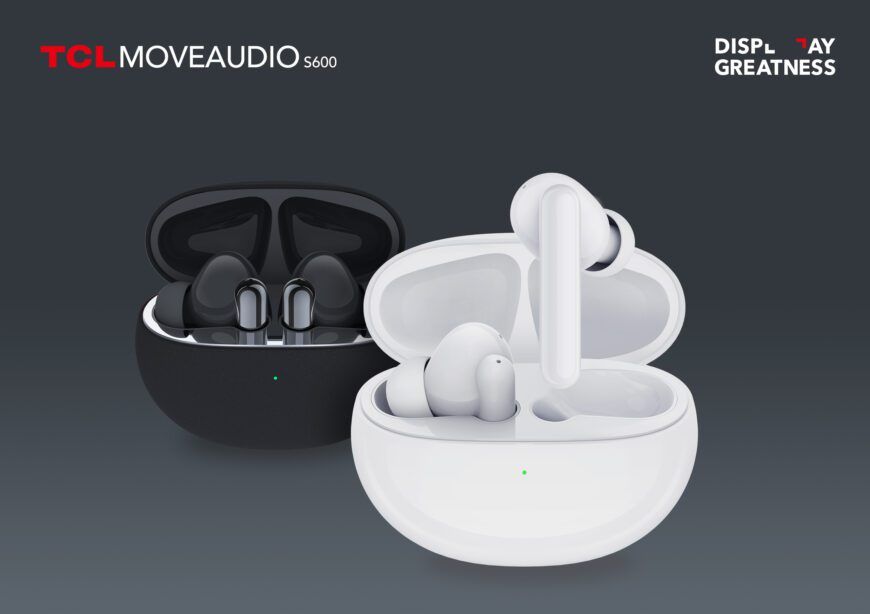 ---
NEW HOME APPLIANCES
The era of smart homes is well and truly here. With no sign of stopping, home appliances of 2021 are smarter than ever, and they'll soon be able to be used in your own home.
SAMSUNG
Healthier & Hygienic French Door Fridges
Samsung's new 2021 French Door Fridge range has been designed to promote healthier at-home experiences. The new French Door Fridges feature smart technologies to meet ever-growing standards, including cutting-edge storage to keep food fresh, a beverage showcase with an internal water and ice dispenser plus anti-bacterial handles for improved hygiene. Available in Black and Silver, the new French Door Fridge will be on the Australian market from February.
New JetBot 90 AI+ Vacuum Cleaner
The JetBot 90 AI+ is Samsung's new robotic vacuum cleaner. Powered by Intel® AI, JetBot 90 AI+ uses Object Recognition Technology and LiDar sensors to identify objects before using the most suitable cleaning path. 3D sensors also help JetBot 90 AI+ avoid obstacles and fragile objects. This new robotic vacuum cleaner boasts advanced features like a built-in camera and the included Clean Station™ which empties the vacuum, so you don't have to.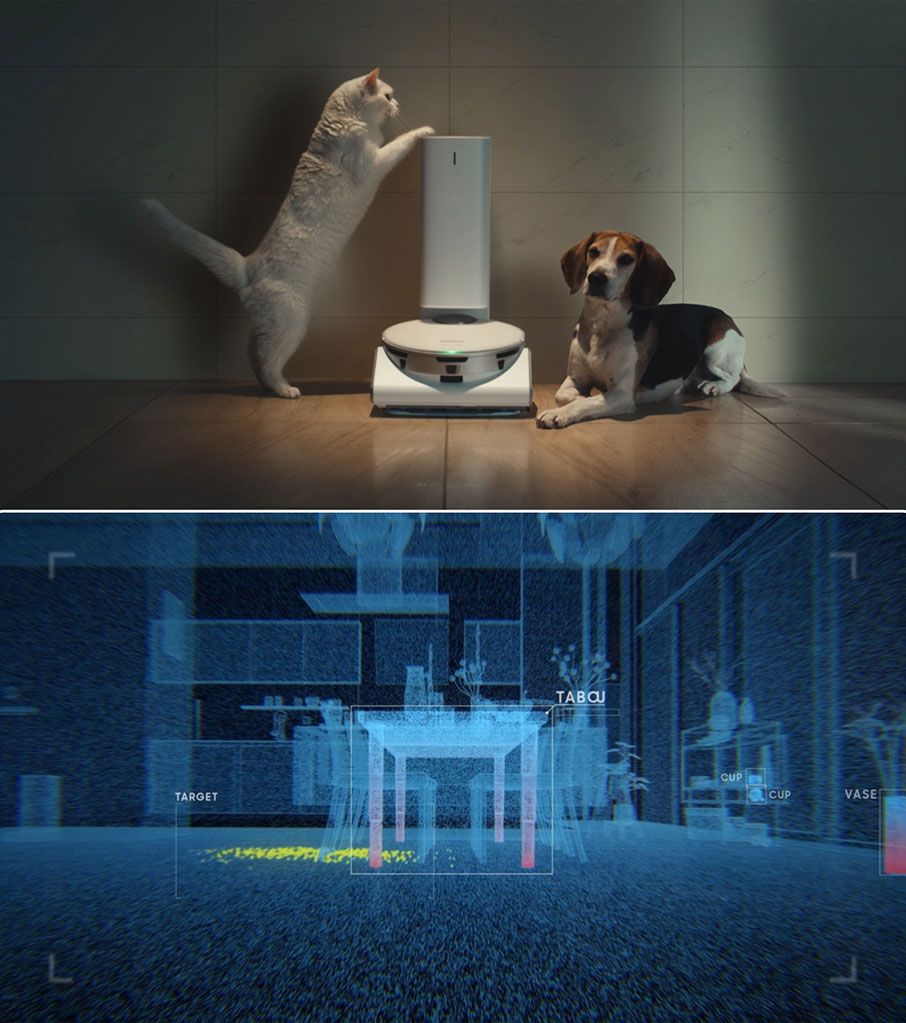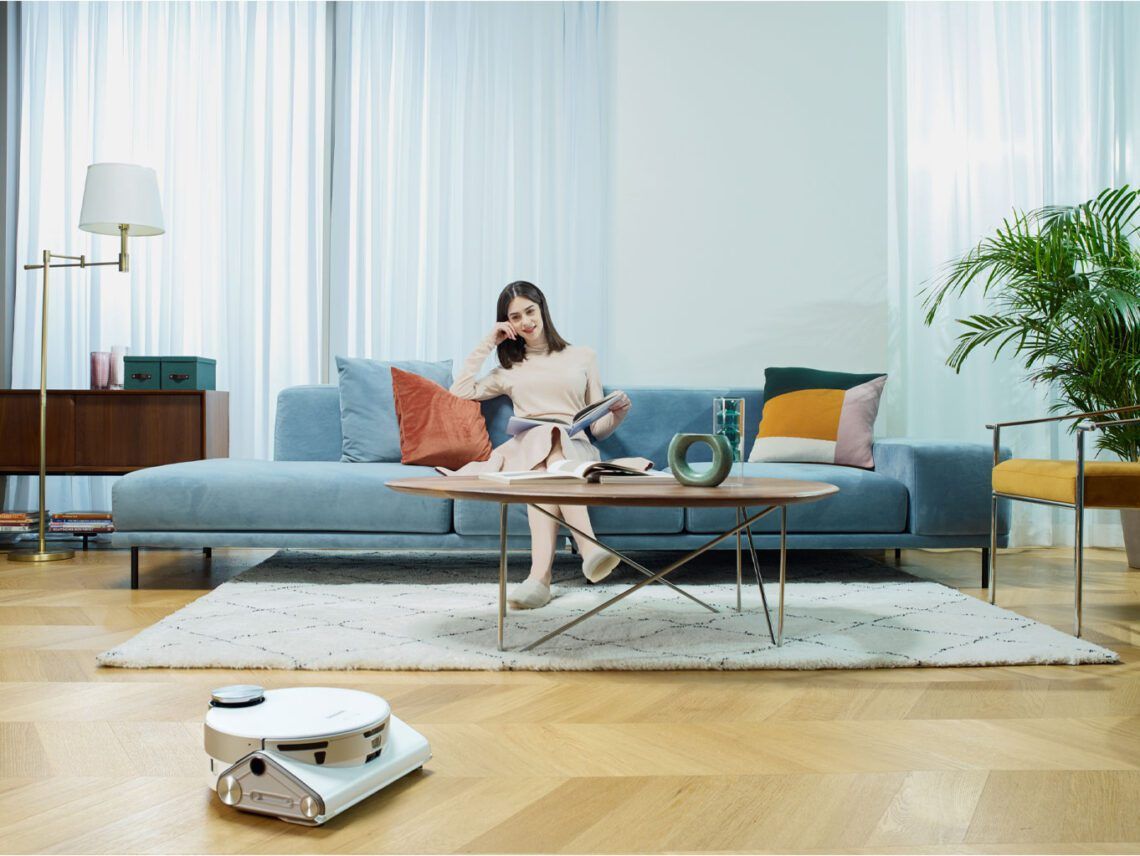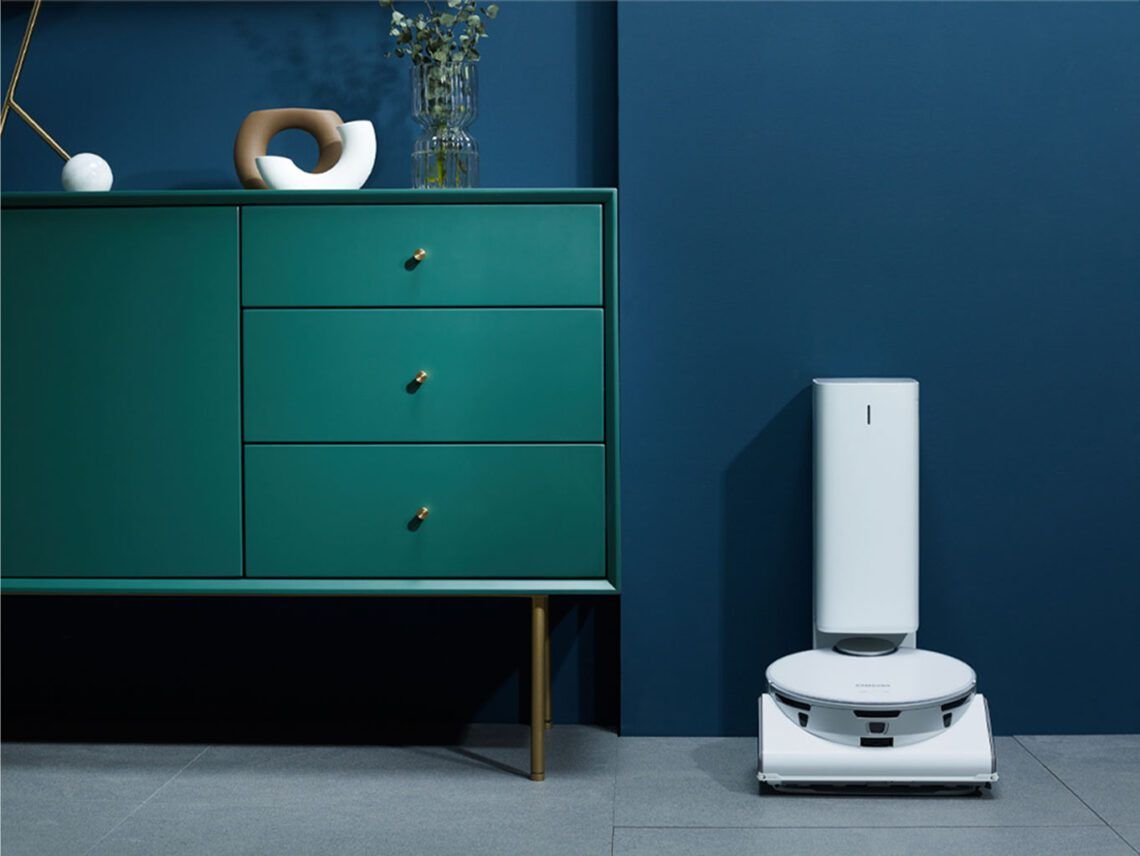 Top: Reimagine home cleaning with Samsung's JetBot 90 AI+.
---
PANASONIC
New nanoe™ Hair Dryer
At this year's CES, Panasonic revealed details of its upcoming nanoe™ Hair Dryer (EH-NA67-W). Designed for use by everyone, the nanoe™ Hair Dryer does not discriminate on age or gender and uses patented nanoe™ technology to reduce hair damage. The unique moisture-providing qualities of nanoe™ technology means this hair dryer protects hair, as well as adds moisture and improves smoothness and shine.
The nanoe™ Hair Dryer includes a newly-developed oscillating quick-dry nozzle for gentle and effortless drying. It also comes with a professional concentrator nozzle and diffuser to meet all styling needs. An Australian release date and price have yet to be confirmed.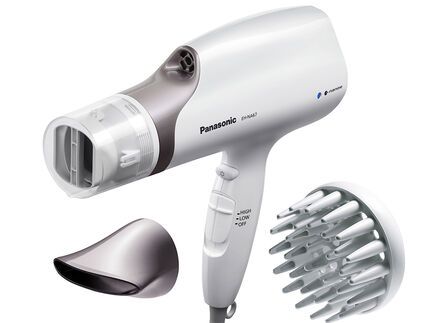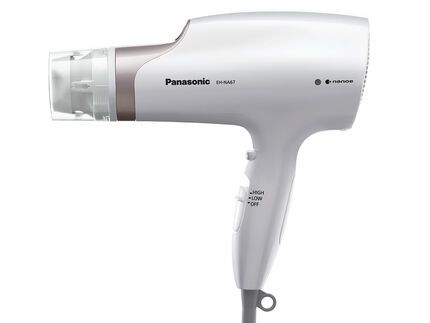 Top: Enjoy effortless hair drying while protecting your locks with Panasonic's nanoe™ technology.
---
CES always marks an exciting time of the year and 2021 is no different. While CES 2021 was held online, we've seen that technology is increasingly important to help us live our lives, at home and outside of the home. We can't wait to try these new technologies and share the experience with you. Make sure you're following us to receive the latest 2021 products release!
Please note that product availability, specifications and pricing for Australia have yet to be determined. All published information is correct at time of writing.