The Best of EuroCucina 2022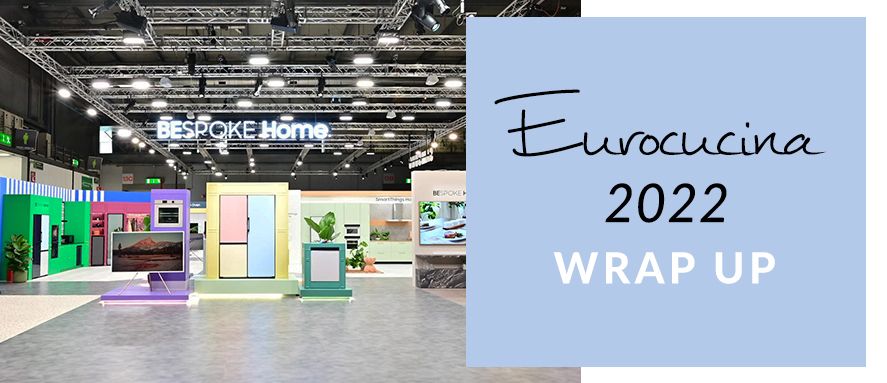 Home to the biggest global kitchen trade show, EuroCucina 2022 has wrapped up after 5 days of product releases and new kitchen technology solutions, which will set the tone for kitchen trends for next two years. EuroCucina is held every two years in Milan, Italy. After a four-year break thanks to Covid, EuroCucina 2022 finally brought together the top manufacturers, designers, and professionals from the field.
At the event, big name brands including Samsung, Smeg and Electrolux were all present to share their greatest and latest product designs, concepts, technologies and materials. Some of our team were fortunate enough to be at EuroCucina 2022, and they've shared the biggest kitchen trends to know. Check them out below!
Colourful Kitchens
The future of kitchens is colourful. From fridges to cookers, sinks and taps, impactful colour that is full of personality and character will transform the heart of your home.
Smeg
Smeg unveiled additions to their Portofino range, including the new ultra-spacious 150cm cookers that will delight all home cooks and entertainers. Below are some of the main take aways from the Smeg display:
New Portofino range will now include the ultra-spacious 150cm cooker that has been upgraded with latest displays and will also include a steam oven
Smeg FAB fridges – retro 50s inspired fridges that are designed for decorating your kitchen. Celebrating FAB's 25th anniversary, Smeg showed a range of concept colours in matte finishes and show goers could vote for their favourite colour. Special editions of the FAB28 and FAB10 will both be unveiled, collaborating with champagne brand, Veuve Clicquot, reinventing the unmistakable retro-inspired refrigerator with the creative spirit of Veuve Clicquot.
Smeg also show cased their iconic Classic range which now incorporates the new Galileo Cavity and a new Matte Black colour as well as the traditional Stainless finish
Smeg coloured rangehoods that feature ARIA – an innovative and compact air purifier that hygienically clears the air
The Divina Cucina collection sees Smeg and Dolce & Gabbana unite their artistic and creative senses to create beautiful appliances inspired by Sicily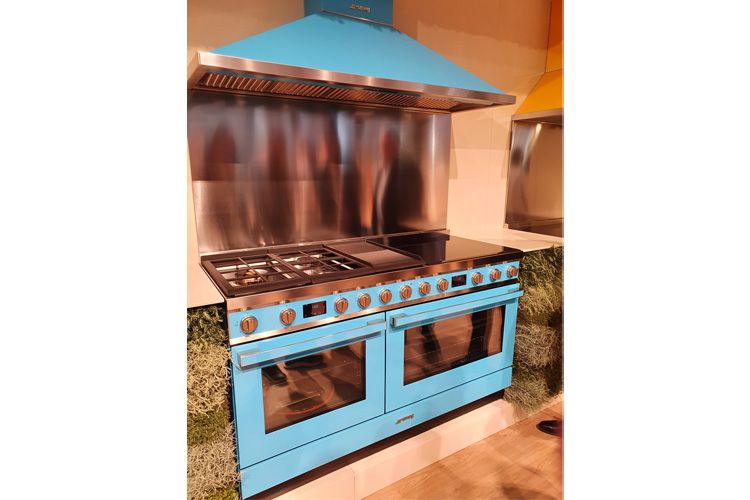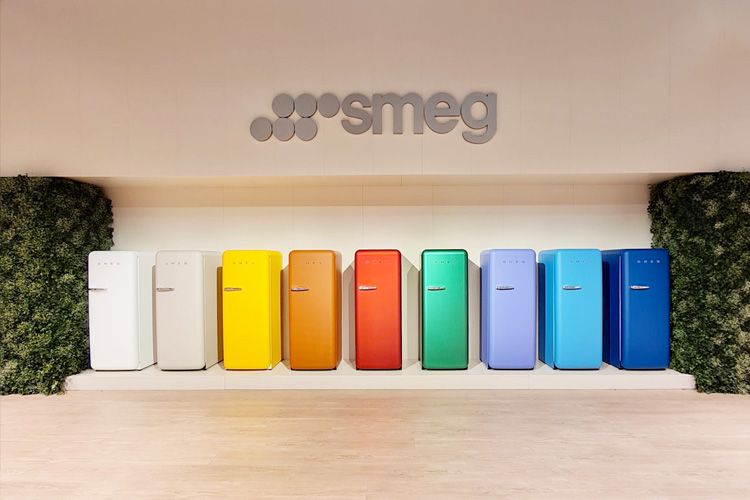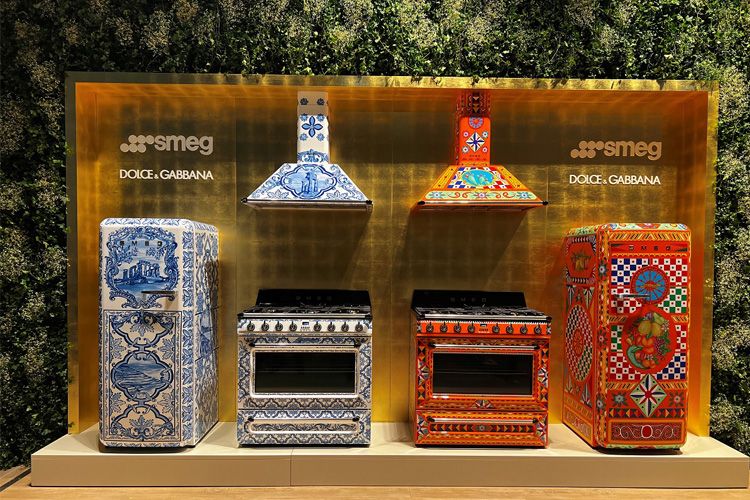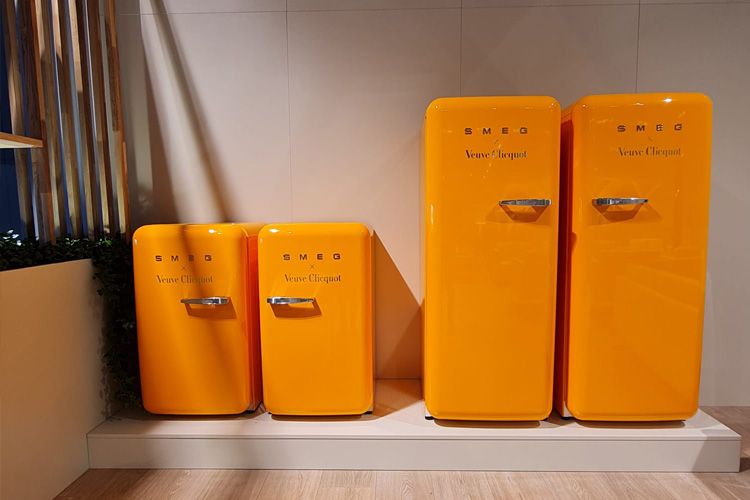 Franke
Known for their stylish and durable sinks, Franke released coloured Stainless Steel options to suit all types of home. Below are the main take aways from Franke:
Coloured Stainless Steel sinks with a range of popular colours to suit any modern home: Anthracite, Copper and Gold
Easy to clean, durable and heat proof sinks to withstand any activity in the kitchen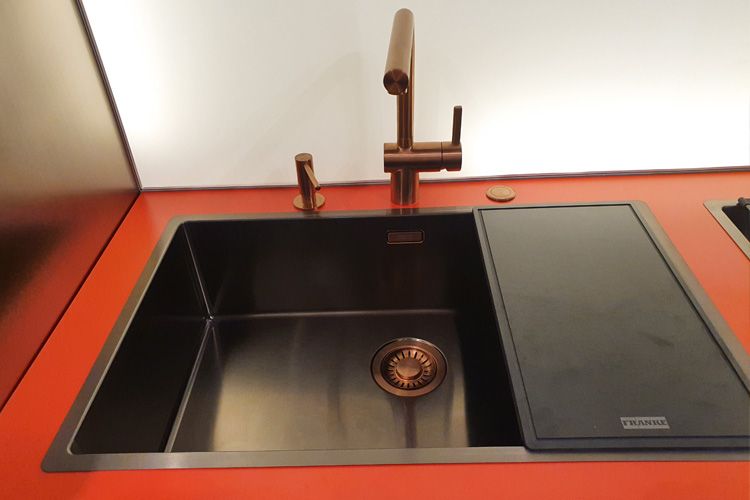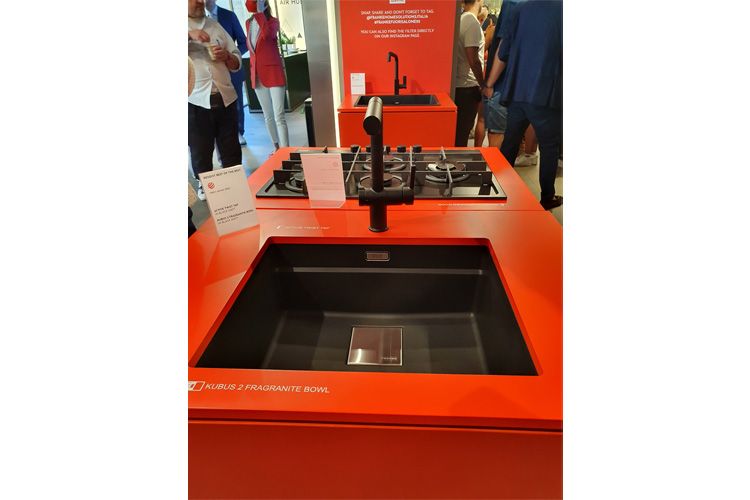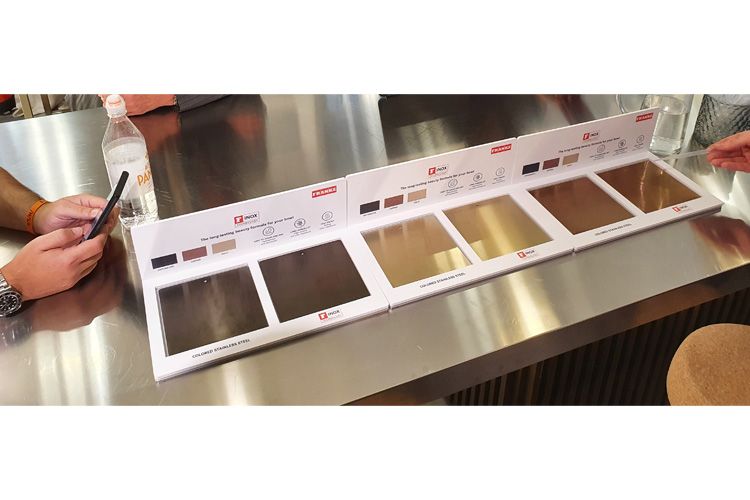 Integrated Kitchens 
Not only will appliances become increasingly integrated, the kitchen will become part of your lifestyle with designs that's made to complement your consumption habits and life.
Electrolux
With sustainability front of mind, Electrolux have showcased their new food storage concept called 'Gro'. Gro is a range of modular unit that uses AI and advanced sensors to help fuel a healthier and more sustainable diet that is both good for your health and that of the planet's. Gro inspires the uptake of plant-based diets so that consumption of meat can be reduced, thus decreasing emissions associated with a meat-based diet. All Gro modular units can be placed and customised in your kitchen any way you like.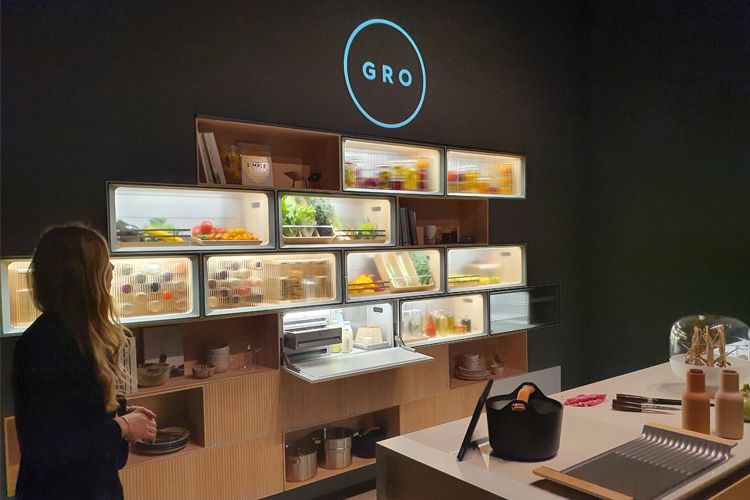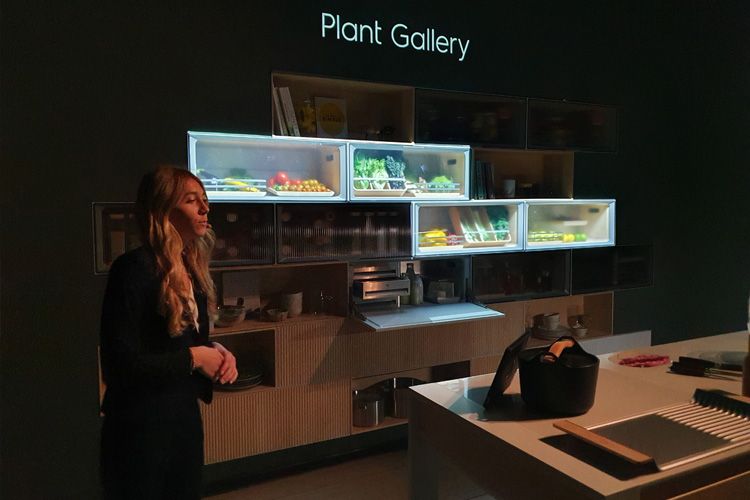 Some of Electrolux's Gro modular systems have been designed for optimising specific food types, for example:
'The Plant Gallery' – has low temperatures of 0-2˚C, with high humidity, making it a great place for storing plants and veggies
'The Jewellery Box' – is where you would store expensive meats that are consumed in small amounts (think Wagyu Beef), treating them like jewellery, helping you diversify and explore other sources of protein
'Nordic Smoker'- meat smoking techniques are now being put forward for plants as this smoker enables users to smoke their ingredients at home, for example, smoke mushrooms to achieve a range of flavours and textures
Samsung
The new Bespoke range from Samsung combines clean lines, funky colours and smart connectivity to enable you to manage any task at home. In the kitchen, Samsung's new Bespoke fridges will delight those who enjoy a customisable appliance experience.
Samsung Bespoke Fridges reimagines what a fridge should look like and what it should do within your space
The Bespoke range has a variety of fridge configurations including:

4-Door French with Family Hub™
4-Door Flex™
3-Door French with Family Hub™
Bespoke Bottom Mount
Bespoke Column (Freestanding fridge/freezer)
Bespoke Combination (e.g. Column + Bottom Mount)

Bold new colours – want to move away from Stainless Steel? Now you can. The Bespoke range is customisable when it comes to the steel and glass surface colours, with a total of 16 colours available, including:

White Glass
Sunshine Yellow Glass
Morning Blue Glass
Rose Pink
Emerald Green
Navy
AI Technology
A connected and smart home continues to dominate as brands and consumers realise the potential of machine learning and automation in optimising life at home. From smart washing machines to connected cooktops, embrace a smarter life with brands such as Samsung, Asko and Sirius.
Samsung
Bespoke Washer and Dryer
Beautiful design and innovative technology can be enjoyed in the laundry with the Bespoke Washer and Dryer. Bespoke blends stunning flat-front design with sustainable technology to help make laundry day more efficient.
By learning your washing habits, the AI-powered Bespoke washing machine and dryer priorities frequently used settings to help simplify your laundry process. Each laundry load will vary, so thankfully, the smart AI OptiWash™ function enhances the wash settings, the time and detergent levels required, removing the guesswork out of laundry day. Making the process even easier, when the Samsung smart washer and dryer are stacked, the MultiControl™ feature lets you control both units from the washer's control panel.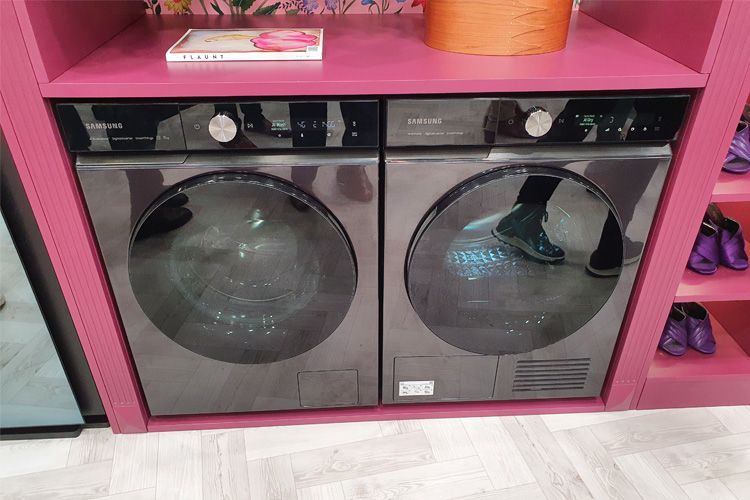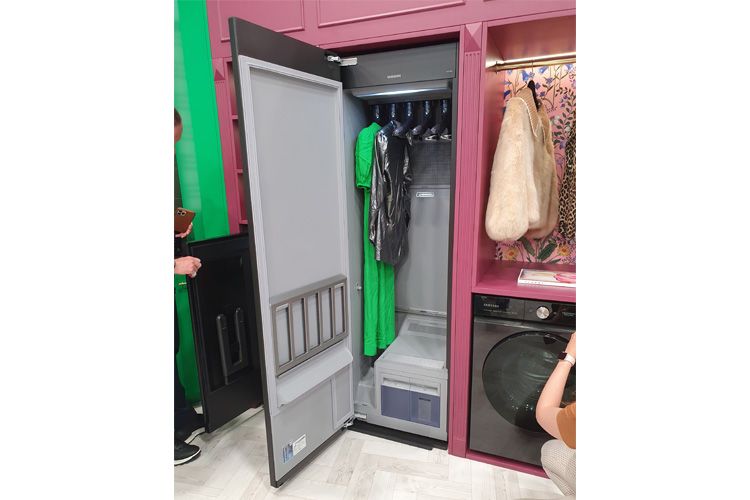 Bespoke AirDresser
A cupboard-turned-garment-care appliance, the Samsung Bespoke AirDresser offer a quick, convenient, and hygienic way to refresh, sanitise and remove harmful germs, allergens and dust from your clothes in between washes. The AirDresser uses powerful air and steam to eliminate odours, germs and smooth out any wrinkles. AirDresser is perfect for use for items that require extra care such as silks, delicates and business suits. Its front control panel offers an intuitive user experience and originally released in White, the AirDresser is now also available in trendy Charcoal.
Sirius
Known for their stylish and high-performing rangehoods, at EuroCucina 2022, Sirius unveiled their latest rangehood technologies which involves infrared cameras. The Sirius Rangehood with Infrared Camera built into the lighting is said to work on any cooktop, and it uses the camera to read the cooktop's heat levels before powering itself on and adjusting the fan speed accordingly. The ceramic lights are made in Italy and will come in range of colours.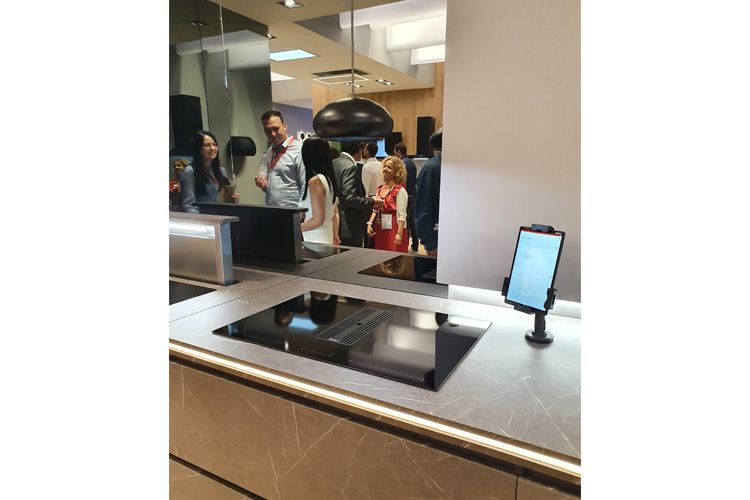 Falmec
Falmec shared new rangehood concepts including a rangehood built into shelving and also integrated into the splashback.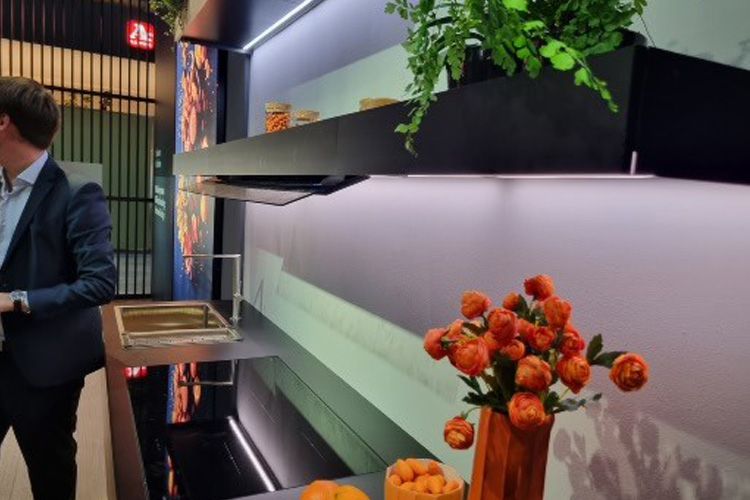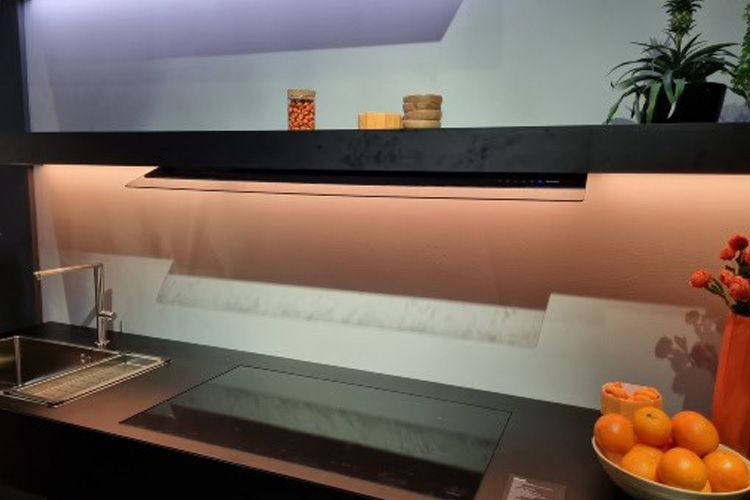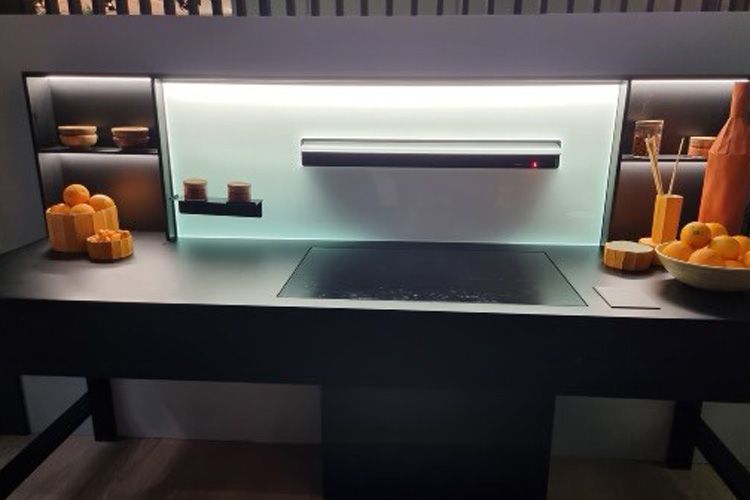 Asko
Enjoy smarter cooking at home with an Asko Celsius Induction Cooktop. Offering customisable cooking, the cooking temperature can be set on the cooktop so that the pan heats to the desired temperature, allowing for precise cooking results.
Our team was treated to a demonstration where the Asko Chef seared an eye fillet at 222˚C and while steak was resting turned pan down to 165˚C to make a butter sauce. The chef said the burning temperature of butter is 175˚C and the sauce would be ruined if butter was added too soon or if the pan got too hot. The cooktop can also be connected to the home Wi-Fi so that it can be monitored via the Asko ConnectLife app on your smart device.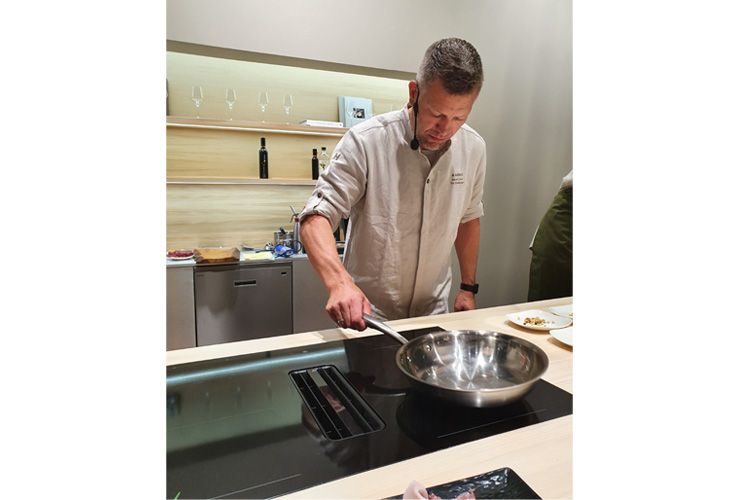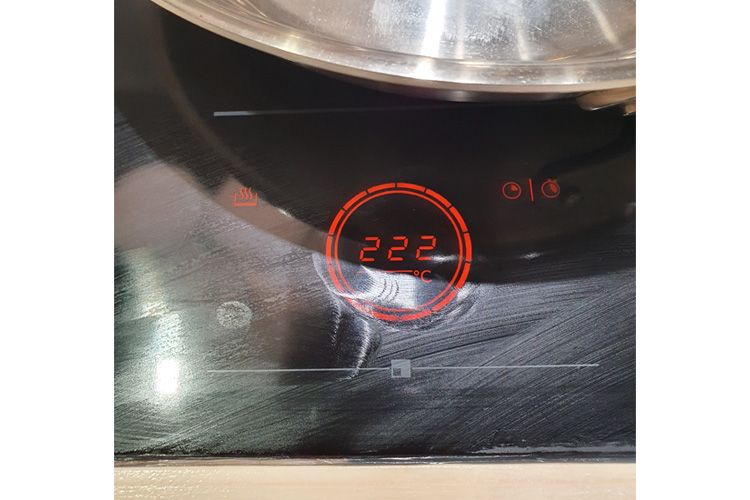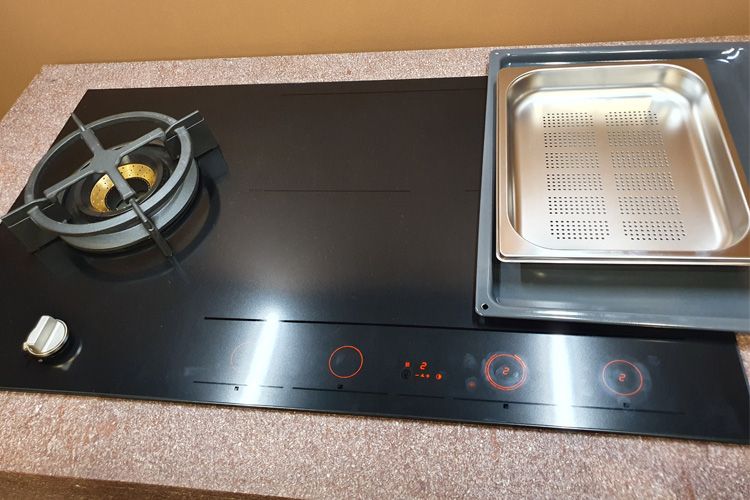 Stay Up to Date with Us
Curious to view more new technologies, product releases and seasonal content to make life at your place easier and enjoyable? Click on the link below to view our lifestyle content.