The Joys of Entertaining Starts with the Right Appliances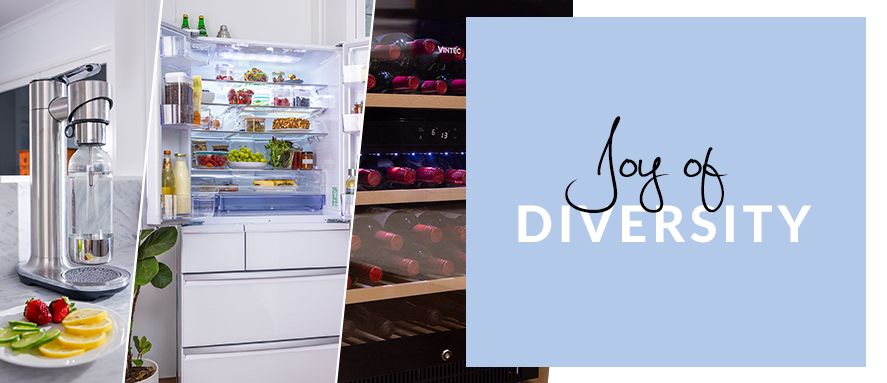 Enjoy a diversity of entertaining must-haves to help you unite friends and family this holiday season.
There's so much to celebrate around this time of the year! As the year wraps up, the weather gets warmer and the season of parties and catch ups take over, it pays to have a diversity of products that will help elevate your entertaining.
Food Storage Lifesaver with Mitsubishi's 700L Multi-Drawer Fridge
Storing your food for optimal freshness before entertaining is a breeze with the flexibility of this Mitsubishi Electric 700L French Door Fridge. With a total of 5x compartments, this French Door Fridge is like no other, it boasts a dedicated vegetable drawer, an automatic non-plumbed ice maker and a supercool freezing section that lets you manage a range of tasks whether you need to softly freeze meat or want to quickly cool and freeze hot meals.
Finished in a gorgeous Diamond White colour with toughened glass panels and an energy efficient 4-Star Energy Rating, this Mitsubishi 700L Multi-Drawer Fridge will fast become an entertainer's best friend.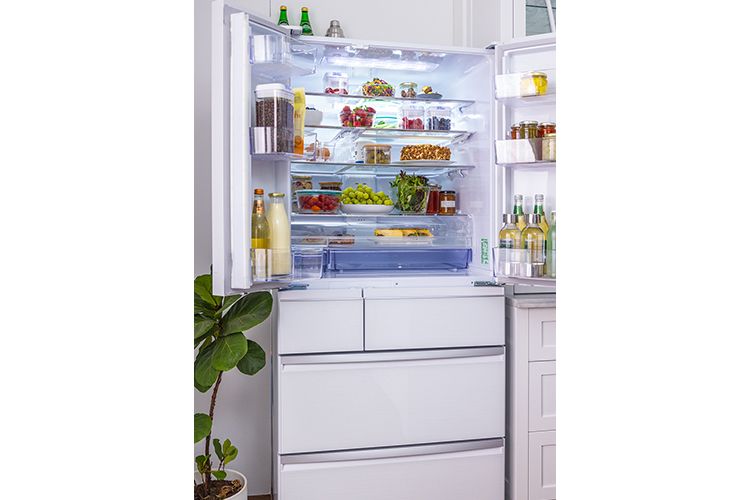 Whip Up Fizzy Drinks in Seconds with Breville's InFizz™ Fusion Drinks Maker
Adding life to the party is Breville's new InFizz™ Fusion Drinks Maker. Designed for more than just fizzing water, the InFizz™ Fusion also carbonates other drinks including juice, tea, cocktails and wine. Whether it's bottomless brunch or a cocktail dinner at your place, the InFizz™ Fusion has you sorted!
Breville's InFizz™ Fusion can be used to re-fizz soda and existing fizzy drinks thanks to its unique FusionCap™. The FusionCap™ gives you control over the release of the CO2 (Carbon Dioxide) so you can manage carbonation with the speed that suits you. An easy twist and lock mechanism lets you carbonate straight into the included 1L bottle for simple carbonation, storage and enjoyment. Finished in a luxe Brushed Stainless Steel colour, the Breville InFizz™ Fusion will add fizz to your entertaining and complement your space at the same time!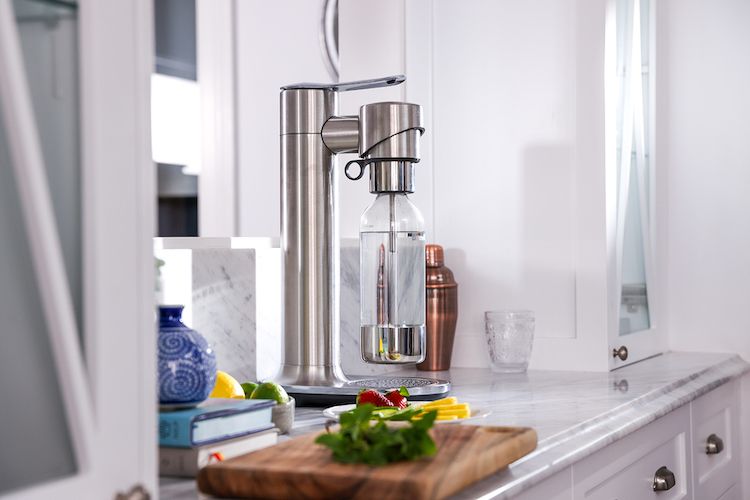 Wow Them with Cafe-Quality Coffees with Breville's Vertuo Creatista
Impress your guests with cafe-quality coffee right within the comfort of your home with the Vertuo Creatista Pod Coffee Machine from Breville. From its compact body, this pod coffee machine delivers the perfect cup with its precision brewing technology, with three extraction levels to choose from whether you're serving up a shot of coffee or crafting a foamy milk variety.
Nespresso's Vertuo range features over 40 flavour varieties, caffeinated and decaffeinated so that it's no issue when it comes to making a cup of coffee for any guest and any mood. Make more coffees in one go with the large 2L water tank and enjoy coffee that's personalised with the Vertuo Creatista's customisable milk settings. Beautifully functional, the Breville Vertuo Creatista Pod Coffee Machine features a side steam wand which lets you whip up quality latte art in a matter of seconds.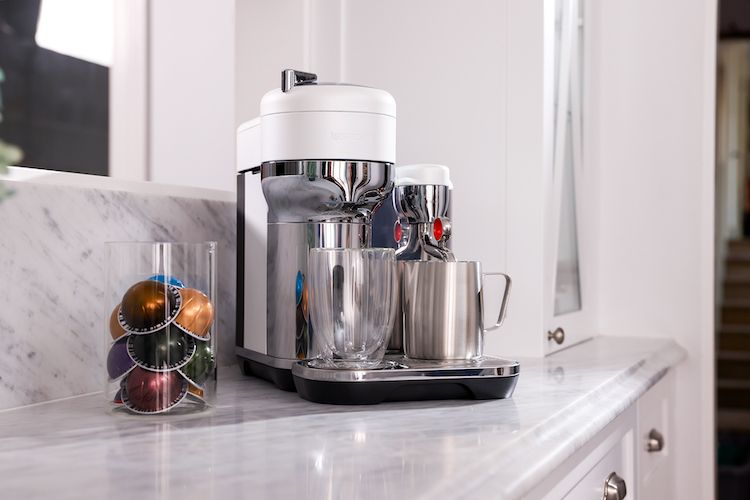 Cellar Wines to Perfection for Every Occasion with Vintec's Dual Zone Wine Cabinet
No matter what you're serving this festive season, pair it with a delicious and refreshing wine that has been cellared in Vintec's 50-Bottle Dual Zone Wine Cabinet. Ideal for collectors and entertainers alike, this Vintec wine cabinet features a 50-bottle capacity and dual zones so that you can cool, cellar and serve both white and red wine at their best. Whether you've got seafood on the menu, a grazing platter of or a satisfying steak, be ready for any event with Vintec's Dual Zone Wine Cabinet by your side.
Designed to cellar and protect your wines at the same time, this cabinet features a triple glazed door, digital temperature display and OENO Cellar Management App compatibility to let you remotely manage your cellar from a touch of your smart device.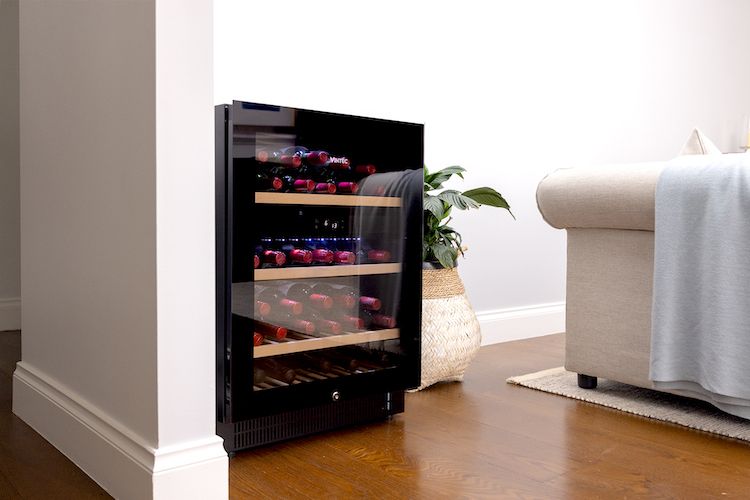 Be Party Season Ready!
Stock up on all the things your home is missing in time for the entertaining season. Whether it's a new TV and soundbar bundle for your living space, a high-performing coffee machine or a new instant tap that delivers filtered and sparkling water on demand, find inspiration with our lifestyle content and revamp your home today.