The newest technologies at IFA Trade Show 2019
Who doesn't love new technology? We do! And it's even more exciting to know how they can enhance our lifestyles at home. Our team of experts have been on the ground at the IFA trade show in Berlin, catching up on all the inside scoop on the newest and most innovative technologies in consumer electronics and home appliances. Read up on their findings that will be available on the market in the near future!
Refrigeration
The first step to tasty meals is fresh and healthy ingredients. Reduce food waste with smart technologies such as Everfresh+ from Beko. Everfresh+ cooling technology helps food last up to three times longer than standard cooling systems. During the IFA trade show, the power of Beko's Everfresh+ was demonstrated with cooled broccoli that was still crisp and fresh after 30 days.
Transforming both your needs and space is the ultra-modern 'LG Object' private appliance range. As seen at IFA was the LG Object bar fridge that fits into your space. Challenging a corner table design with its timber and aluminium finish, the fridge is crafted for every space, from the lounge room to the bedroom and lobby. The fridge's low noise cooling system, wireless charging & mood lighting, soft closing and ThinQ™ app connectivity makes this bar fridge beautifully intelligent.
Everything you know and love from Liebherr's professional cooling technology is now bigger than ever. Liebherr's 'Monolith' range of fridges promise "More space for pure luxury". Boasting world-class cooling systems, BioFresh technology, spacious shelves and drawers for larger items and silent operation these mammoth fridge and freezers are the perfect solution for entertainers. The fridges and freezers can be combined and integrated to seamlessly look like a large cupboard or pantry in your kitchen.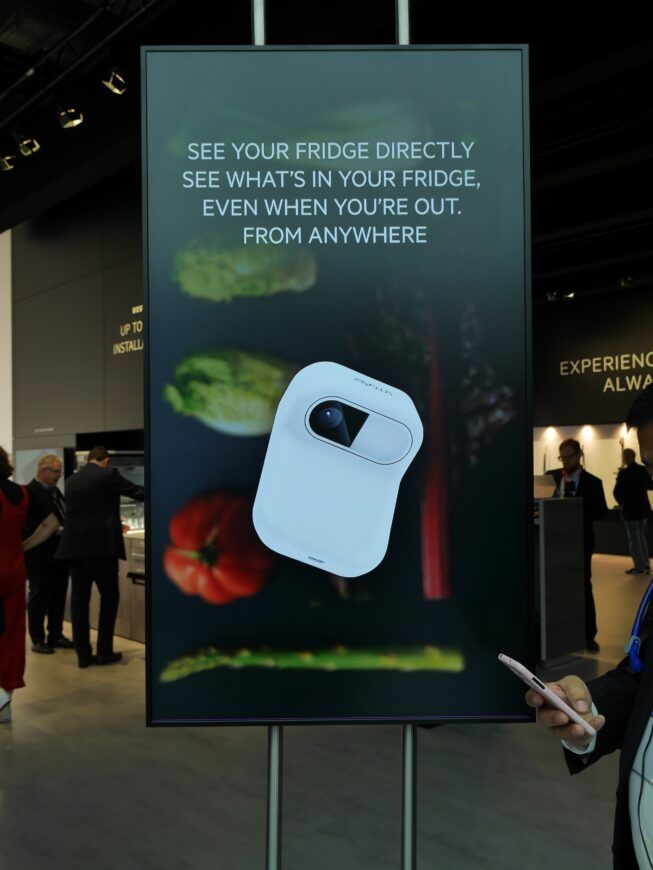 Cooking
Steam cooking. Once only used in professional kitchens is now easily accessible with Beko's range of SteamAid™ and Steam Assisted ovens . With a touch of steam, your cooking retains moisture and much-needed nutrients while also ensuring succulent interiors and mouth-watering results.
Extracting odours, smoke and excess humidity has never looked so stylish than with Miele's Aura 4.0 Ambient Rangehood. The Aura 4.0 rangehood not only opens up the kitchen with LED lighting in its overhead lamp design, it also emits fragrance to keep your kitchen smelling pleasant. With its Con@ctivity hob integration, the Aura 4.0 operates according to the activity on the cooktop below.
Laundry
Remove the guesswork out of laundry with smart detectors in the latest washing machines from LG and Beko. LG's AI DD™ washing machine automatically selects the best cycle based on the type of fabric and load weight. Having already analysed 20,000 different washing patterns, the washer delivers pristine results every time. All you have to do is load your laundry, simple! Meanwhile, Beko's AutoDose selects the optimal amount of water, detergent and softener to use based on the load weight. This ensures you get the perfect washing results while saving time, effort and money.
If you're short on time, you'll be surprised to know you can still step out with refreshed clothes thanks to LG's Styler wardrobe. Certified asthma and allergy friendly, the Styler reduces bacteria and fungi by over 99% as it sanitises, reduces odours and refreshes your clothes with the power of steam. Not limited to just your clothes, the Styler can be used to refresh bedding, sportswear and even children's plush toys. Being SmartThinQ® compatible, you can track the progress and get Styler alerts on your smartphone.
Cleaning
Dishwashing perfection is here! Reach every dish and leave no stain untouched with Beko's CornerIntense™ Technology. Featuring a spray arm that's been designed to clean a rectangular area as opposed to a circular section, CornerIntense™ ensures water and detergent reaches every corner, allowing sparkling clean results.
Cleaning your home is effortless with Miele's newly released cordless vacuum cleaner. A first of its kind for Miele, the Triflex HX1 is innovative with its versatile 3-in-1 design. The Triflex can be used as an upright stick vacuum cleaner or it can be adjusted to sit lower, helping you reach under furniture. For your convenience, the Triflex can be detached to function as a handheld cleaner, ideal for cleaning up tight corners or in the car. With a spare battery included, the Triflex can effectively double your clean time, offering up to 120 minutes – perfect for cleaning your whole house in one go.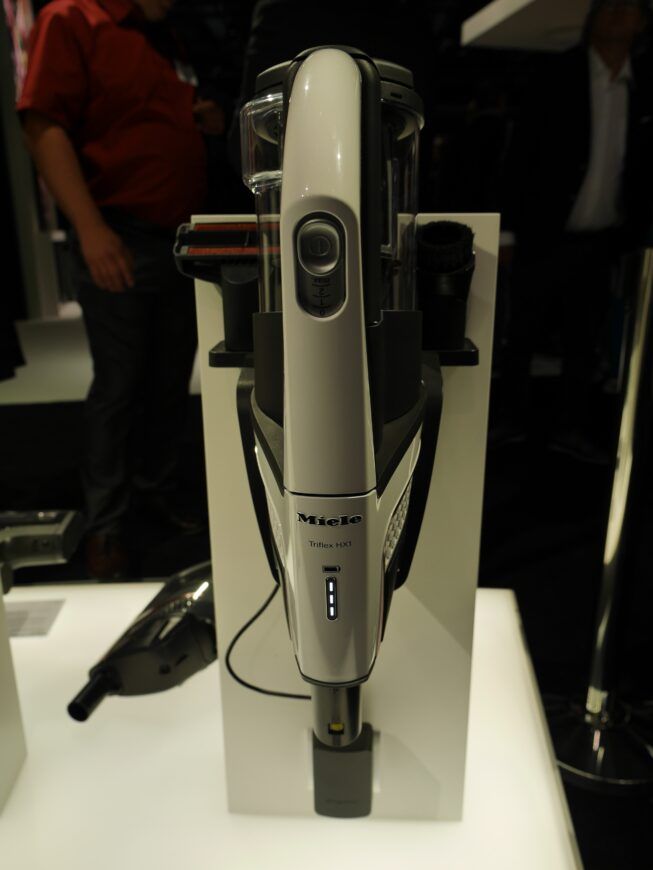 Entertainment
Nothing beats stunning true-to-life images and colours that 'pop'. Imagine visuals that look like you could place your hand to touch – that is how 8K television enhances and immerses you in your home entertainment. Showcased at IFA was LG's Signature OLED 8K TV. Vividly clear images combine with life-like subject movements, 8K technology makes you'll feel like you're right there in the action. The LG OLED 8K TV is yet to be released in Australia, with pricing and availability to be confirmed.
The future of technology in the home is exciting! With smart design and features, effortless user experiences, you'll be able to find more time for the better things in life. Stay up to date with us to find out more about these product releases.