These Multi-Tasking Laundry Appliances will Streamline your Wash-and-Dry Process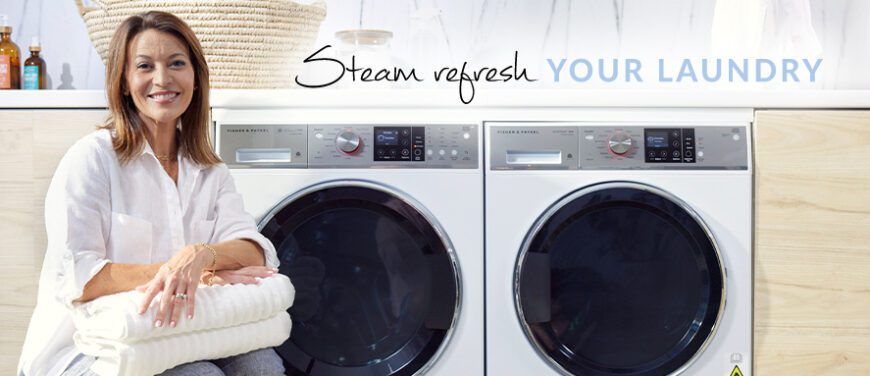 This article originally appeared on Better Homes and Gardens, view the article here.
Like many rooms in the home, the past year has led to a new-found fondness of the laundry. As one of the hardest working rooms, extra consideration is needed when it comes to design, functionality and fit-out.
While you can go all out with a whole room makeover, the quickest and easiest way to modernise your laundry is to upgrade your washer and dryer.
There are many common pain points high-tech washing and drying machines can now solve, such as shorter, gentler cycles and less water waste. But some appliances go above and beyond, such as Fisher & Paykel's latest Steam Cycle range. When paired together, these washers and dryers make for a powerful duo. And they're good-looking to boot!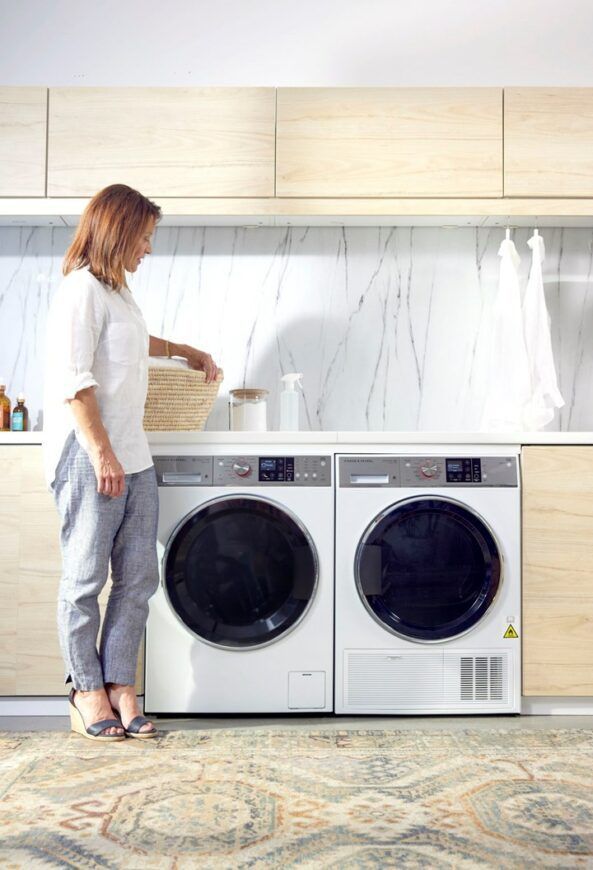 ---
Preserve your garments
The more you wash your clothes, the quicker they're likely to deteriorate. To give your daily laundry a lift, the Fisher & Paykel Steam Refresh washers and dryers will give longevity to your garments and soft furnishings through a shortened wash cycle that will still properly wash, deodorise and de-wrinkle. This feature is ideal to refresh stored or gently worn clothes without the need to run a full cycle, which is better for preserving your most loved pieces.
Or, you can run them through the Heat Pump Dryer, which achieves a very similar result for lightly worn clothes, while the auto-sensing technology detects moisture levels to prevent under or over drying. It's perfect to effectively clean those items you've only worn once, or when you want to quickly freshen up your outfit of the day.
If you're in a hurry to race out the door, this dryer also comes with an option for a faster drying time than conventional heat pump dryers – plus an anti-tangling technology for an evenly dried load.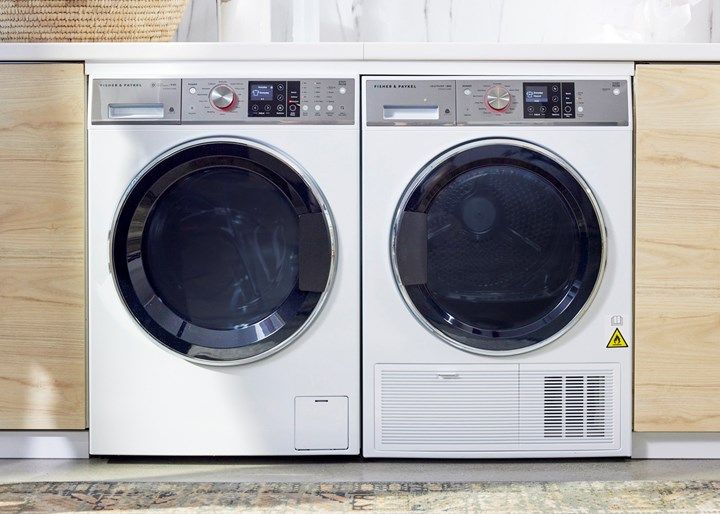 ---
Mind the environment
We've all forgotten one last piece of washing you needed to add to a load, and thankfully the Fisher & Paykel Front Load Washing Machine has you covered for forgetfulness too.
Both the 10kg and 11kg versions come with a nifty 'add a garment' option, which allows you to add or remove items during the wash cycle. It will also save water and use gentle steam cleaning, which is both good for your clothes and the environment.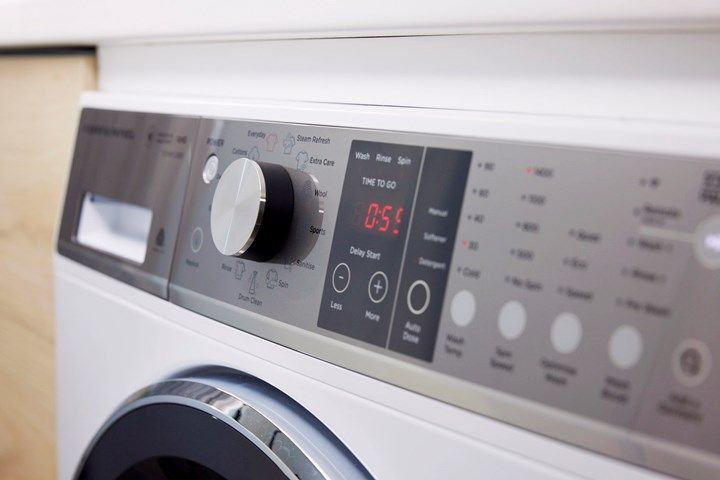 ---
Deodorise and de-wrinkle
These products also use the power of steam to remove odours from clothes without the need for detergent. For heavier, everyday washing loads, you can rest assured the auto-dose function will use the correct amount of detergent.
The de-wrinkle functions in both the washers and dryers should also help to reduce your reliance (and time spent) on ironing, which is always music to anyone's ears.