This oven is the future of home cooking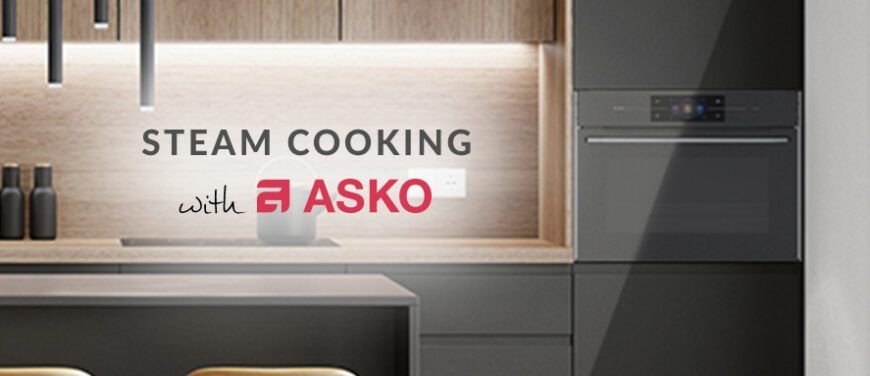 This article originally appeared on goodfood, view the article here.
Picture your dream kitchen. Does it have two, maybe even three ovens to allow you to create incredible feasts? A pantry piled high with chef's tools and appliances?
Time to update your vision board. The ASKO 5-in-1 Combination Oven packs an impressive menu of pro features into a tidy 45cm, to save on space while you cook up a storm.
Blending microwave, steam and traditional heat in one appliance, this sleek oven is all about serving innovation (in a luxe black pearl finish, no less).
As a traditional oven, it levels up: the convection heat is teamed with a five air-flow system to distribute heat to every corner of the oven, ensuring no unpredictable hot spots that leave your cakes burnt on the edges and raw in the middle.
In microwave mode, it relies on a stirrer fan to distribute the 1000W waves evenly throughout (forget the old clunky rotating tray) which allows you to heat larger amounts of food, fast.
And then there's the steam. ASKO's Pure Steam System cleverly separates condensed water from steam and recirculates it back into the steaming cycle before it even meets your food. Translation? No soggy veggies, no accidental boiling – just perfectly cooked, tender meat, fish and veg that retain their nutrition and flavour.
Mix and match
While each of the three main cooking functions can be used individually, mixing them together gives you ultimate flexibility and chef-like precision in the kitchen.
Serve a succulent roast chicken by using steam to create juicy meat and conventional heat to score the perfect crispy, golden skin. Or, pair the microwave and traditional oven functions for a quick meal without cutting gourmet corners.
You can even let your inner chef loose and create your own personalised programs with the smart stage-cooking function that allows you to use the different cooking modes in sequence.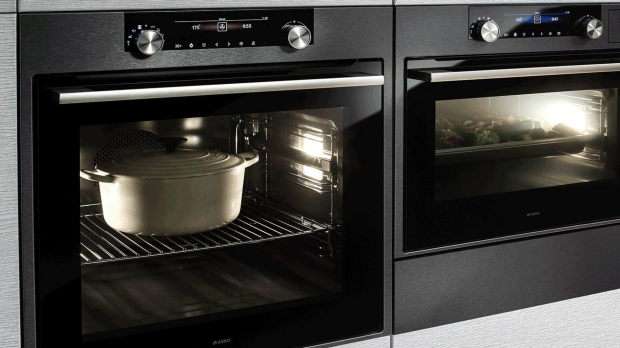 Pro perks
Thanks to the full steam technology, you can dive into sous vide cooking without having to invest in a large electric water bath for your kitchen bench.
Sous vide is a technique that involves vacuum-sealing food and cooking it slowly at very precise temperatures in a water bath. The sous vide setting on the ASKO 5-in-1 Combi uses an even and gentle steam flow at the exact temperature you've pinpointed for perfectly tender, professional results.
Another, no-less-worthy feature: the defrost mode. The even heat from the oven's steam function allows meat to defrost quickly and safely, so you can put dinner on the table in a pinch.
And, when it comes time to give the oven a deep clean, the steam will help you there, too. Just choose the dedicated steam clean program, which will loosen stubborn stains inside the oven so you can easily wipe them away.
Team work
With so many features, you're unlikely to need much else with the ASKO 5-in-1. Its compact size and generous 50-litre capacity makes it ideal for kitchens with limited space, but if you want to expand your cooking repertoire, it also plays nicely with other appliances in the ASKO Elements range.
How about a vacuum drawer, so you can seal food in bags for sous vide cooking or easy meal prep? Or, a built-in coffee machine that uses the same smart touchscreen and endlessly customisable settings? And if you're still dreaming of that huge kitchen with multiple ovens, an ASKO Elements Self-Clean Pyrolytic Oven is an ideal overflow option.
But, just quietly, with five cooking modes and endless delicious ideas at your fingertips, this oven is bound to satisfy your wildest kitchen dreams.