What's new from CES 2020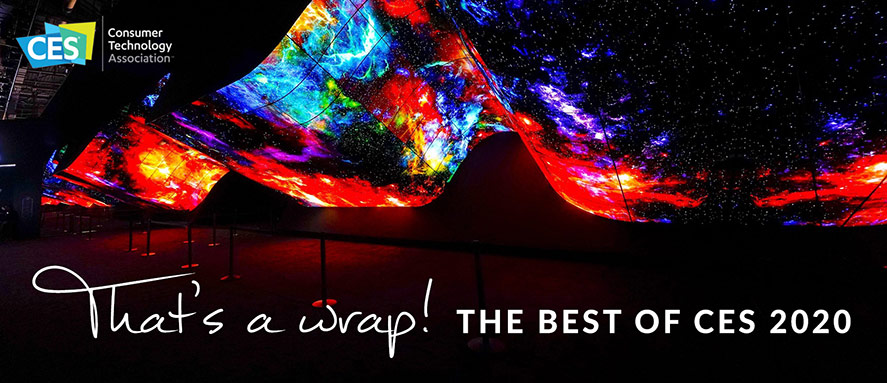 The new year has kicked in and it's never been a better time to find out about the newest technologies that will enter our homes and lives in the future. If you enjoy home entertainment, can't wait to update your headphones or maybe you're after an easier household cleaning experience, you'll be excited with these new technologies which have been unveiled.
We've collated the best innovative products from the CES (Consumer Electronics' Show) 2020 that was recently held in Las Vegas. Enjoy a cuppa and stay informed on all new tech today!
Home Entertainment
Samsung's Rotating TV
Samsung unveiled their new rotating TV called the Sero TV. Sero in Korean means 'vertical'. The TV can pivot between being horizontal and vertical in orientation so you can enjoy a movie as you normally would or change the screen to be vertical so you can scroll through your social accounts on the big screen. The Sero has wheels on its base so you can move it around your home. It's reported to be available in 43" and coming to Australia from mid-2020, making it the ideal TV for smaller rooms like the kitchen, study or guest room.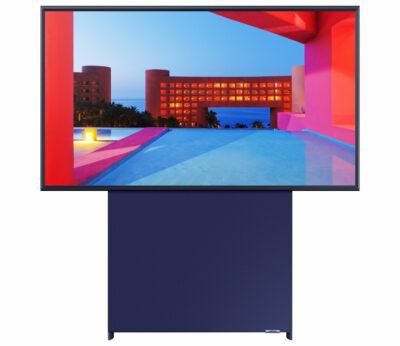 LG's Rollable TV
Brought to attention at the 2019 CES, LG's rollable TV didn't get onto the public market by year's end as first thought. The TV itself is a 65" screen that's so flexible it rolls up when you need it and it can roll back down and disappear into its cabinet. Keep your eyes open, it's reported the TV could be available after the second half of this year.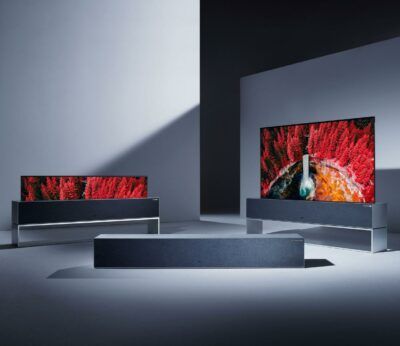 Hisense's Dual Cell Technology
OLED TV technology has been the talk in previous years due to its ability to produce incredible colours and brightness. During this year's CES, Hisense have released details of its Dual Cell Technology that's said to rival OLED. Put simply, Hisense's technology combines 2 layers of liquid crystal modules one on top of each other which allows for deeper black levels. The deeper and darker levels of black enables colours to appear brighter than ever before
Panasonic: Dolby Vision IQ & Filmmaker Mode
New to Panasonic's TV series is the HZ2000, said to be the 2020 4K OLED flagship product. Unique to the HZ2000 is Dolby Vision IQ technology and the Filmmaker Mode with Intelligent Sensing. Dolby Vision IQ uses the TV's sensors to determine lighting in the room to adjust the brightness levels. What this means is that you'll never have to struggle watching in a brightly-lit room again. Enjoy blockbusters with help from the Filmmaker Mode that disenables image resizing, noise reduction and image sharpening to better reflect the director's intent.
Samsung's Bezel-Free 8K TV
Samsung's new bezel-free TV sports the new "Infinity Screen" which occupies 99% of the front face of the TV. Now you can enjoy all your favourites with less frame. 8K technology is available on this TV, the only pitfall is that very little 8K content is available.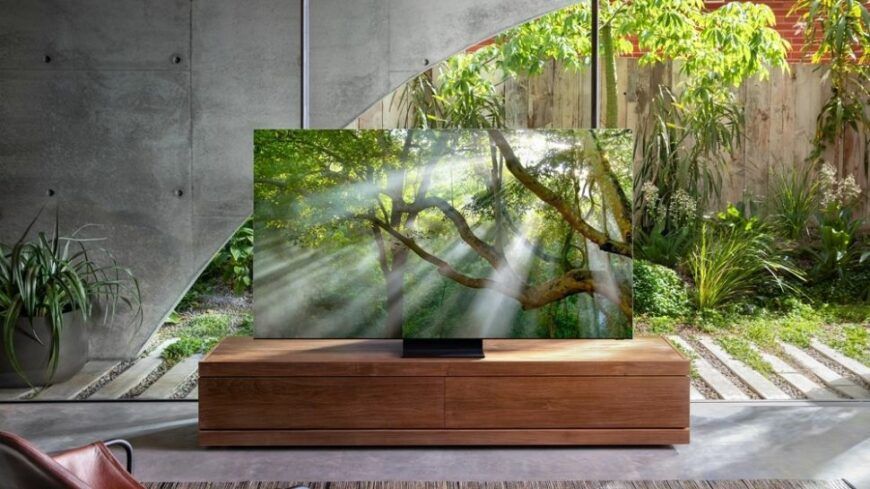 Audio
Panasonic's New Wireless Headphones
Panasonic have entered the wireless headphones market with their new truly wireless headphones. Perfect for the commute, the RZ-S500W earbuds connect over Bluetooth 5 and has 5 hours of playback while the battery case provides an extra 15 hours.
Released under Panasonic's Technics brand are the EAH-AZ70W true wireless headphones. Superior to the RZ-S500W, the Technics model has 6 hours of battery life with the case providing a total of 18 hours. Both headphones boast an IPX4 water-resistant rating and are reported to be available from June.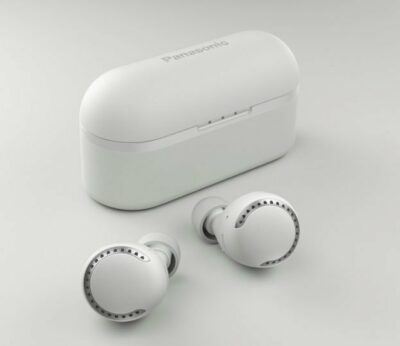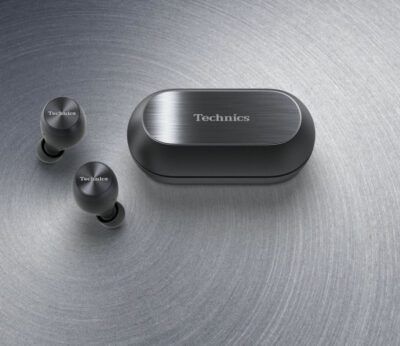 Left: the Panasonic RZ-S500W, Right: the Technics EAH-AZ70W
Lifestyle Technologies
LG's PuriCare Mini Air Purifier
If you suffer from Asthma, allergies or you're just cautious of the air you breathe, LG's portable air purifier will put you at ease. The air purifier is reported to detect and remove up to 99% of particles thanks to its 4-Step Air Filtration System. Ultra-portable and offering up to 8 hours of runtime, the Mini Air Purifier is a great investment for your health. Currently available in Hong Kong, no Australian release date has been revealed.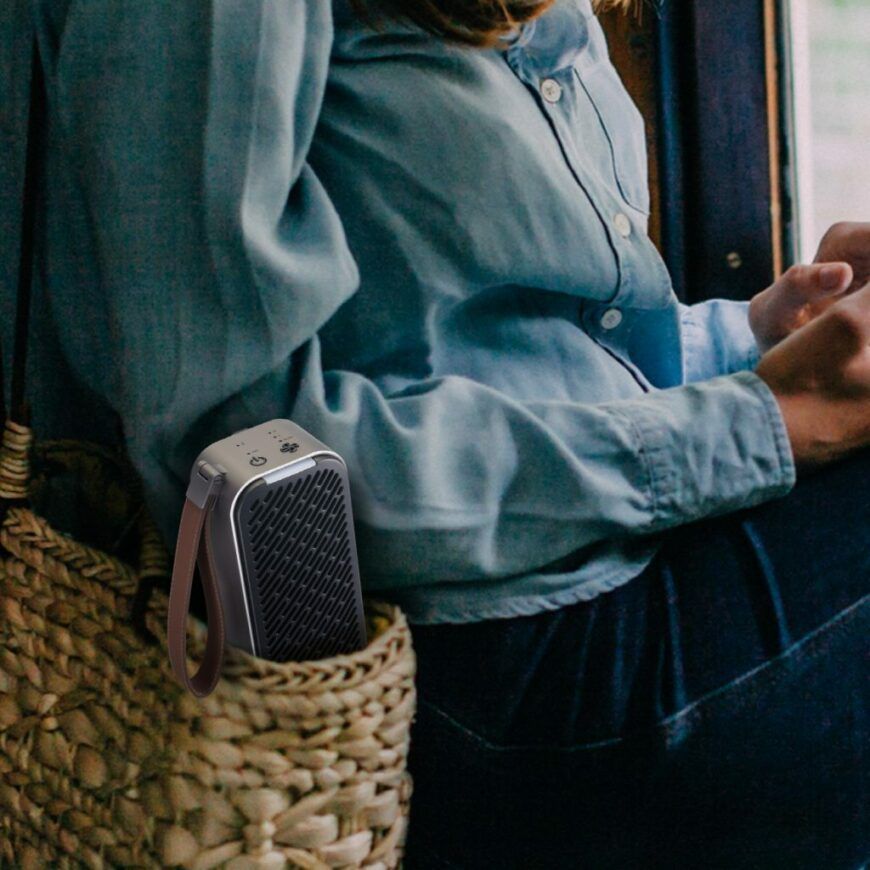 Cooking & Kitchen Appliances
LG's InstaView Oven
Fancy seeing what's in your oven? LG have extended from their InstaView fridges to their new InstaView Ovens. The convection oven also features an air fryer function that lets you see what's inside without opening the door. Just knock twice on the door and see if your food is burning without letting the heat escape.
Samsung's Project Prism Refrigerators
Samsung's Project Prism lets you put a pop of colour, style and customisable refrigeration designs to suit your home décor. At its launch, Samsung said customers can customise the material, colour and sizing alongside other features. Choose from 9 colours including navy blue, mint, pink and coral. There are 8 refrigerator sizes to suit your lifestyle including: 4-door freestanding, 4-door kitchen fit, 2-door bottom mount fridge and 1-door kimchi refrigerator.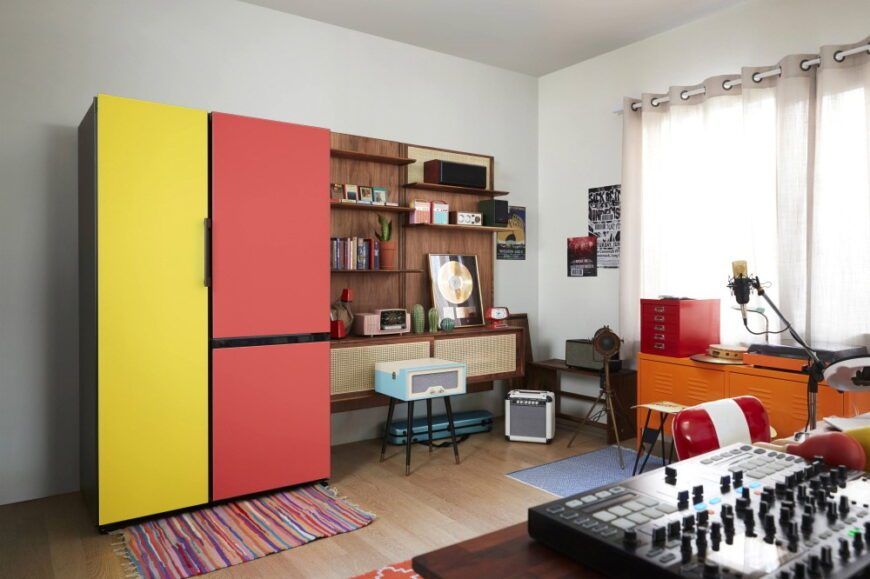 Floor Care
Robotic Mops
Say hello to the newest member of smart floor care. Introducing LG's newly released CordZeroThinQ Robotic Mop. The mop features dual spin mops and Dual Eye™ technology to get a better picture of the floor surface that needs to be cleaned. When used with the new My Zone function on the LG app, you can set tasks to the robot mop when you're not home.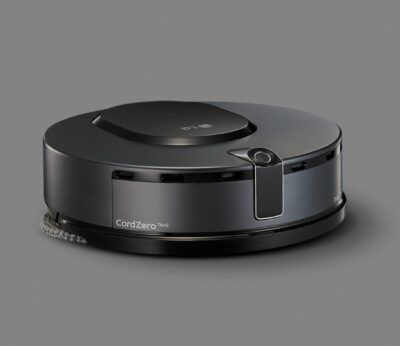 Can't wait to have one or all of these new technologies in your home? Stay updated by subscribing to our emails, follow us on Facebook and Instagram to get the hottest updates as they roll in.