Which Is Better: Indoor vs Outdoor Cooking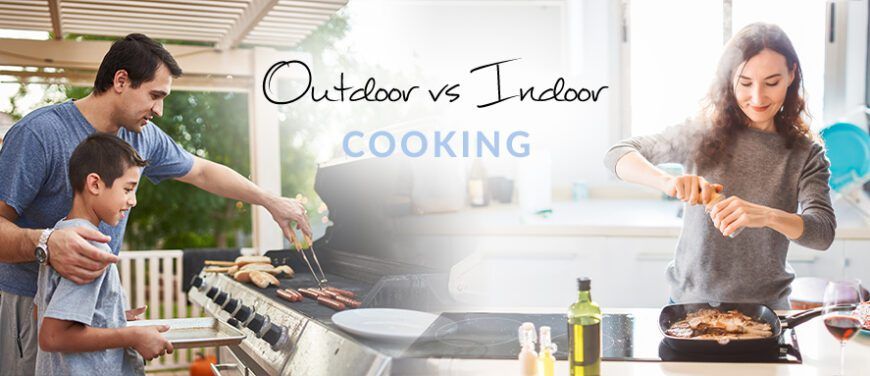 Indoor or outdoor cooking, which one is better? If you're renovating your kitchen or doing a complete makeover of your kitchen or outdoor entertaining space, then you might be having the same debate. While the preference for indoor or outdoor cooking completely depends on lifestyle, space and budget, in this comparison, we'll help you make the best decision for your home.
Indoor Cooking
Traditionally, many meals are created in the kitchen which is usually located inside the home. No matter the home's size, a kitchen would normally feature a combination of a preparation area, refrigeration, cooking area and washing up space like a sink and dishwasher. Some kitchens even have a breakfast bench or bar for entertaining.
Indoor Cooking Pros
Cooking indoors offers many advantages like the below:
Everything is within reach, such as your ingredients, fresh produce, utensils and cooking tools
A constant supply of power and water ensures you can prepare meals and cook easily
Advanced technologies and smart functions in kitchen appliances simplifies meal preparation and cooking, giving you more time for other tasks. Some of these include:
Entertain like a professional with specialised technologies for food and drinks.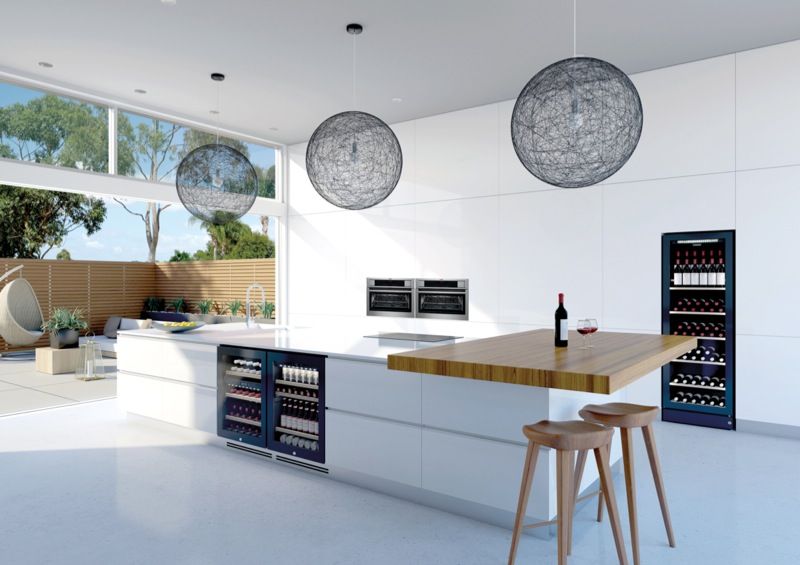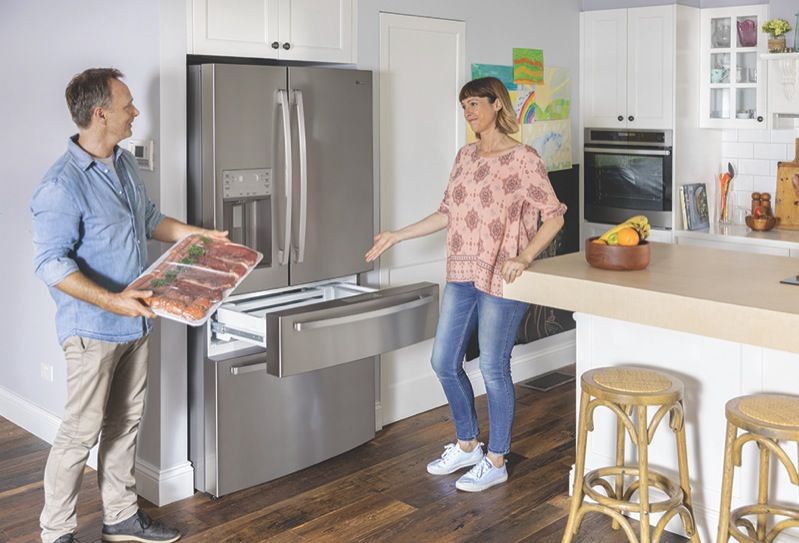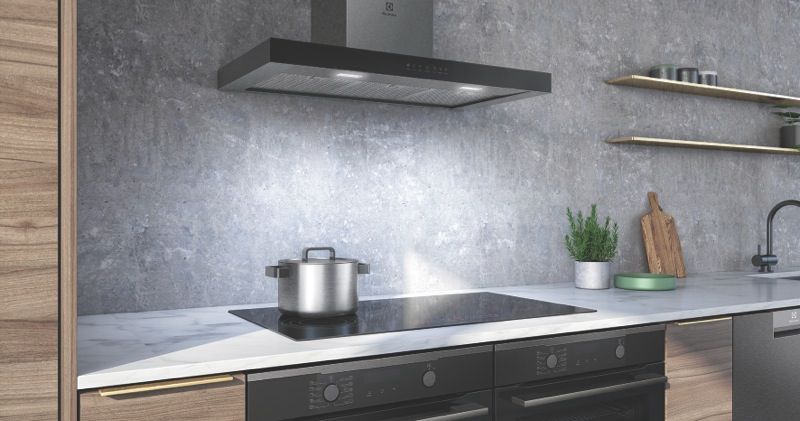 Indoor Cooking Cons
Cooking inside the home has some disadvantages such as:
The possibility of limited space to freely achieve ambitious cooking goals
Persistent noise from cooking and rangehood extraction
Lingering odours and food smells from deep frying or cooking odour-producing foods like meat
The need to move dishes, serve ware and other items when entertaining or dining outdoors
The Kitchen's Changing
No longer just a place to make meals, the kitchen is evolving in many ways. To find out how the kitchen is changing in the smart era, click here to see its evolution.
Outdoor Cooking
Characterised by pleasant winters and balmy summers, Australia is a great place for alfresco cooking and dining. For those with a dedicated outdoor dining area or a built-in BBQ, outdoor cooking may be an occurrence already. If you're part of the group considering outdoor cooking or you're refreshing your outdoor space, then you're in the right place!
Outdoor Cooking Pros
Cooking outdoors offers many advantages such as the below:
You can cook with either electricity or gas and even opt for charcoal to achieve the smoky flavour. In some cases you may be able to cook with a combination of these fuel types.
Outdoor cooking makes it easier to entertain when there's outdoor dining involved and is ideal for hosting more people. A large BBQ like the Beefeater 106cm 6-Burner Built-In BBQ offers 6 burners and flexible cooking surfaces like a grill and hotplate to cook all your BBQ favourites.
A reduction in noise, cooking odours as well as mess or splatter in your kitchen and home
Cooking outdoor means you naturally have some level of ventilation and extraction
More space to store and cool drinks such as with Westinghouse's 138L Bar Fridge , Vintec's 100-Beer Bottle Beverage Centre or the Single Zone Beverage Centre.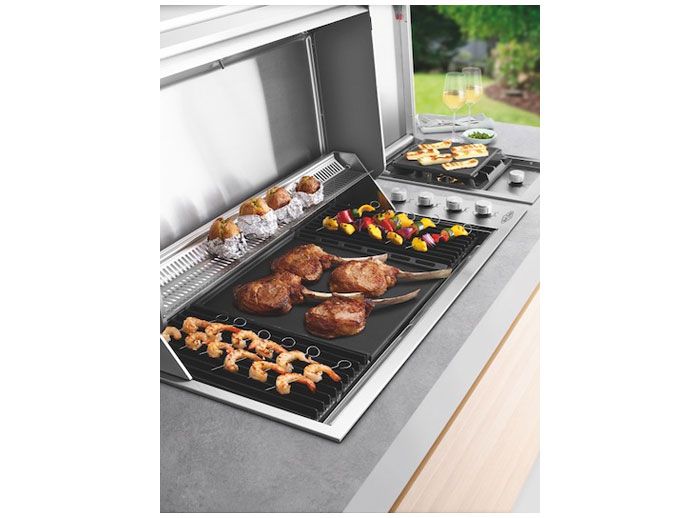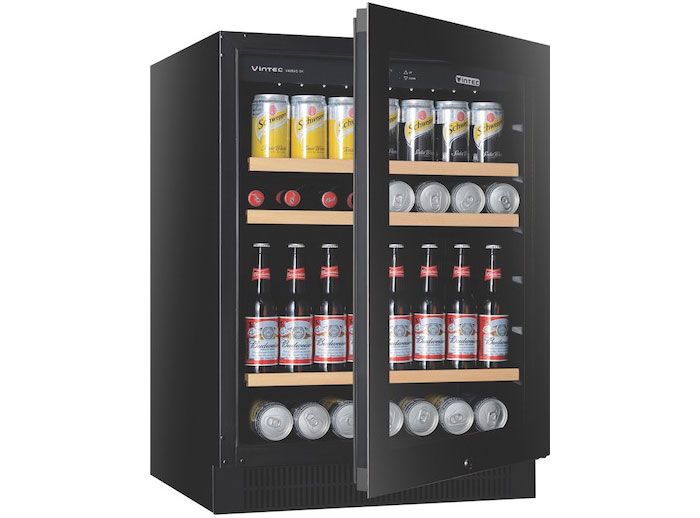 Whether you're upgrading an existing BBQ or creating a new outdoor entertaining area, this is the best time to evaluate what BBQ type is best suited for you. A freestanding BBQ or built-in BBQ, whatever your space, budget and lifestyle, we'll help you decide. Click here to see our BBQ comparison.
Outdoor Cooking Cons
Alongside its advantages, outdoor cooking also has its disadvantages such as:
Not everything you need is in reach, for example, fresh produce would be in the fridge
Outdoor cooking appliances like BBQ rangehoods are often more expensive than indoor models. Technologies and functions in outdoor models might not be as advanced as conventional models.
Appliances, benchtops, cabinets and other outdoor surfaces need to be weather resistant and have appropriate covering
Outdoor cooking and entertaining may be reliant on weather unless the space is under cover
If the infrastructure does not exist, a connection to power or gas will need to be created. Outdoor kitchens and built-in BBQs will need to be installed and meet specific state and Australian regulations.
Let's compare: Indoor vs Outdoor Cooking
Still unsure about which cooking method is best suited for your lifestyle, home and budget? View our quick comparison table below:
| Indoor Pros | Indoor Cons | Outdoor Pros | Outdoor Cons |
| --- | --- | --- | --- |
| Everything you need is within reach. | Need to move outside when alfresco entertaining | Can cook with charcoal for smoky flavours | Not everything is in reach, e.g. foods that need to be cooled |
| Constant power & water supply | Space might be limited | Easier to entertain outdoors & can host more people | Expensive appliances & functions not as smart or advanced |
| Advanced technologies and smart functions | Noise throughout the home when cooking | Reduced odours & mess in the home, plus natural ventilation | Surfaces need to be weather resistant. Cooking & dining reliant on weather unless under cover |
| Easy entertaining in the one place | Smoke, odours and food smells linger | More space to store & cool extras like drinks | Might need to create a new connection such as gas or use refillable gas bottles |
There you have it! Indoor or outdoor cooking, they both present their own set of advantages and disadvantages. This comparison would have provided an insight into how both types of cooking may benefit your cooking needs and for when entertaining is on the cards. Depending on your cooking and dining lifestyle, budget and space, you may be able to enjoy the best of both indoor and outdoor cooking.