Why Cook with A Steam Oven?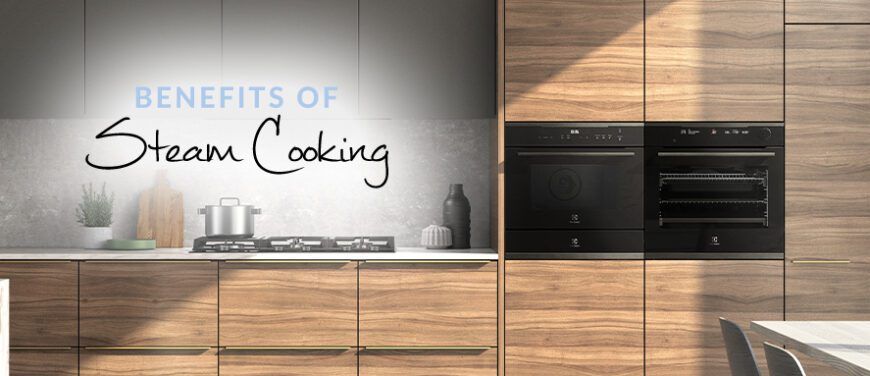 Steam cooking, like its counterpart Air Frying is the talk of the town in recent years. There's a reason why steam cooking has become so popular, with many brands now stocking steam cooking functions in their ovens. Whether you're in the market for a new oven, want to revolutionise your cooking or need to follow the doctor's orders, at National Product Review, we'll help you make sense of steam cooking.
What is Steam Cooking?
Steam cooking is a cooking method using the power of hot water and steam to cook food that is usually oil-free, healthier and with nutrients that are retained.
What are the benefits of Steam Cooking?
Steam cooking offers a myriad of benefits both to your culinary results and health. As gentle heat is used, steam cooking does not burn your food and requires little oil while your food also retains its flavours, colours and textures. Moreover, less nutrients, vitamins and minerals are lost from the food, especially in the case of vegetables.
Cooking with steam is also beneficial for baking as it keeps your baked good soft and moist on the inside while ensuring a crisp exterior and crust. Steam also helps ensure roast meat like chicken stays juicy and succulent.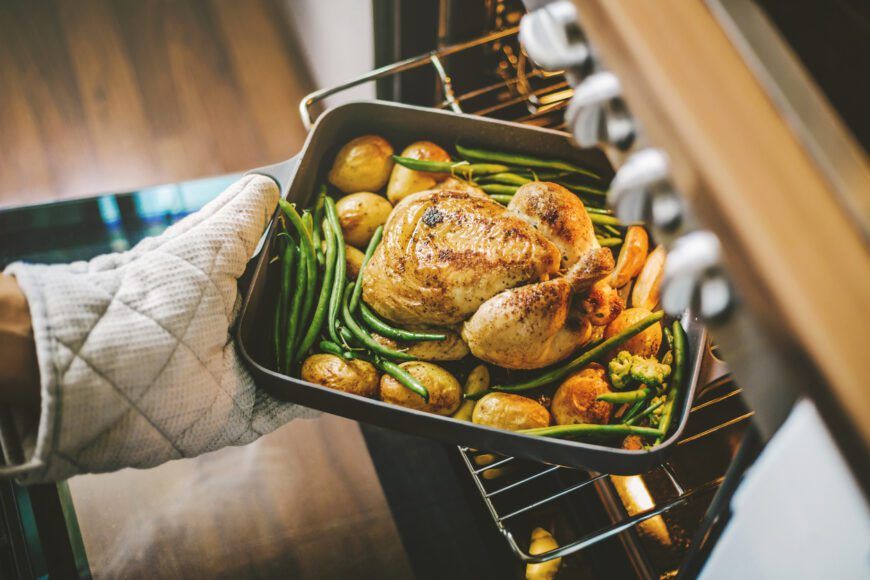 What types of food can I cook with steam?
Almost everything can be cooked with steam, from usual suspects like vegetables to meat, seafood, bread, dumplings and even desserts like cake, puddings and crème brulee.
Is Steam Cooking available in all ovens?
Not all ovens come equipped with a steam cooking function. Newer ovens generally feature a steam cooking function, and some ovens are even dedicated to steam cooking, boasting several variations for specific food types.
How does a Steam Oven work?
Steam Ovens typically have a water canister or vessel in which water is stored. When the oven is on and heated, the water turns into steam, cooking your food. As the water canister is not connected to the water main, the water needs to be manually topped up.
How do I use a Steam Oven?
Generally, a steam oven is operated like any other oven. The main difference being is that a steam oven's water canister needs to be filled before cooking. All oven brands and models will have varying operating instructions, so it's ideal to consult the product manual.
What brands feature Steam Ovens?
Many well-known brands like AEG, Westinghouse, Electrolux and Smeg have a wide range of Steam Ovens in varying sizes to suit all kitchen types.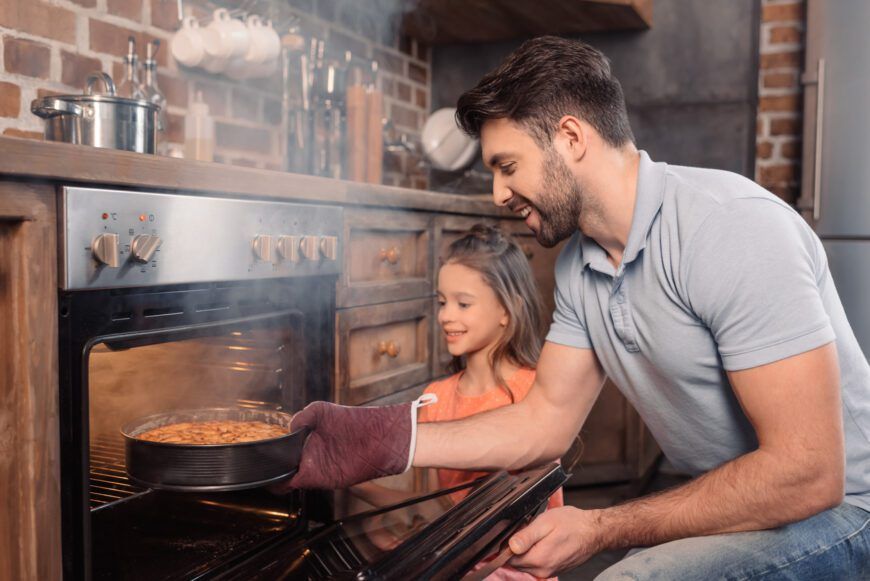 Our Top Picks
AEG
Satisfy your home-cook ambitions with AEG's 60cm Pyrolytic SteamBake Oven which features 77L oven capacity and 10 cooking functions. Use the SteamBake function to optimize your baking while the SenseCook food sensor will help perfect all your dishes like steaks and roasts. Cook, enjoy and clean up effortlessly with the Pyroluxe™ Self Cleaning program.
Electrolux
Entertainers, this Electrolux 60cm Steam Oven will please! Enjoy the spacious 80L cooking capacity and choose from 16 cooking functions. Take advantage of steam cooking as this oven features a variety of steam options such as 'Steam Cooking', 'Steam Reheating' and 'Plus Steam'. The Smart Food Probe and pyrolytic self-cleaning provides an effortless cooking and cleaning experience.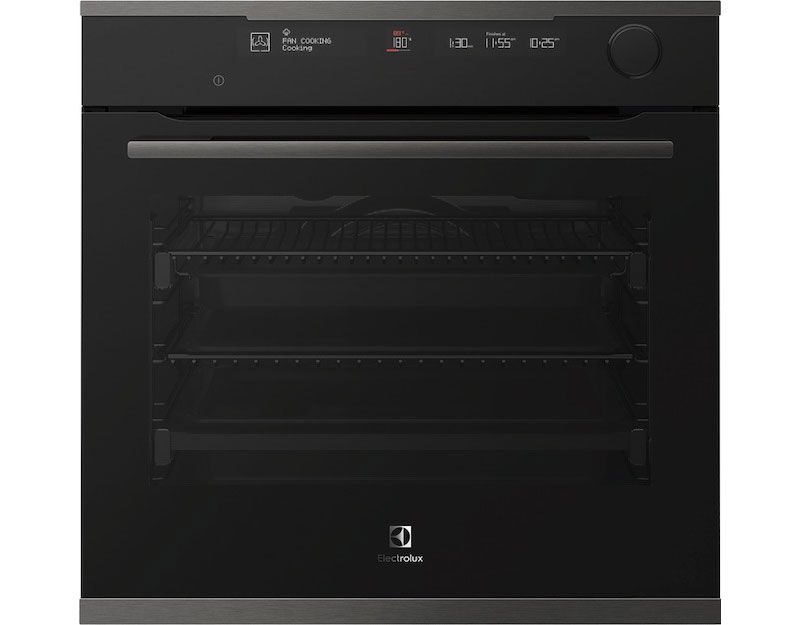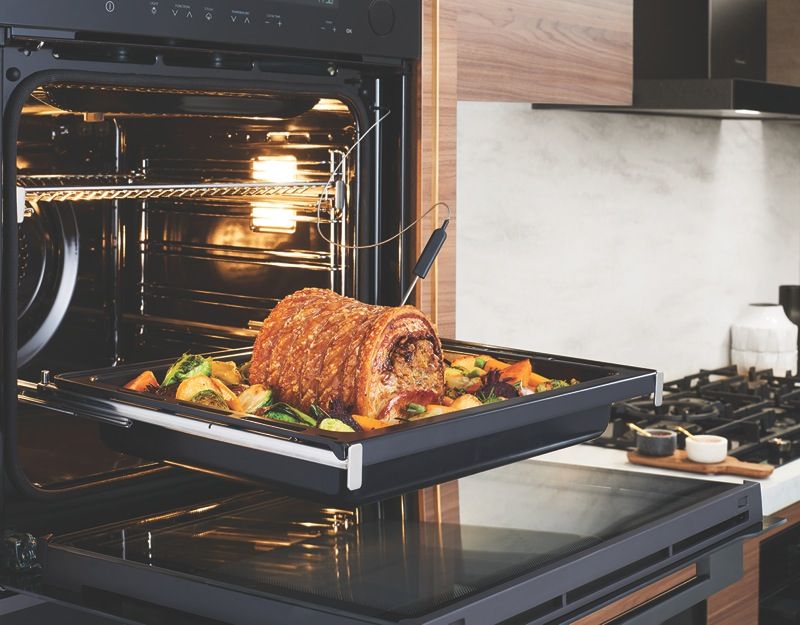 Westinghouse
Juicy roasts or moist cakes, whatever it is, Westinghouse's Easybake +Steam function takes care of all your steam cooking needs. Westinghouse's 60cm Built-In Pyrolytic Oven also lets you enjoy healthier fried treats thanks to its Air Fry function. Enjoy your creations and worry less about the clean-up with the PyroClean self-cleaning function. Home cooking has never been so enjoyable!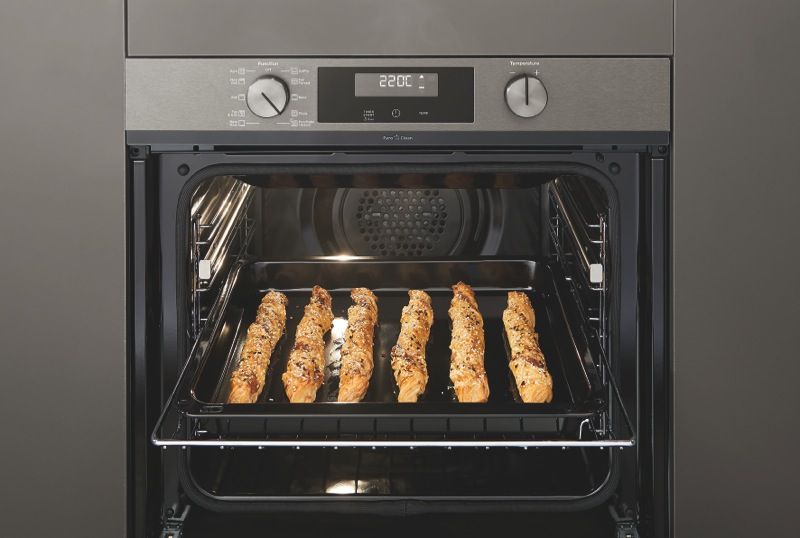 Join the steam oven cooking revolution today! Cook and indulge in tasty meals, treats and more with the power of steam. No matter what your cooking goals are or whether you're in the market for a new oven, a steam oven is one worth considering. To view our selection of steam ovens, simply click on the link below.
VIEW STEAM OVENS