Air Fry Steak Fajitas with Westinghouse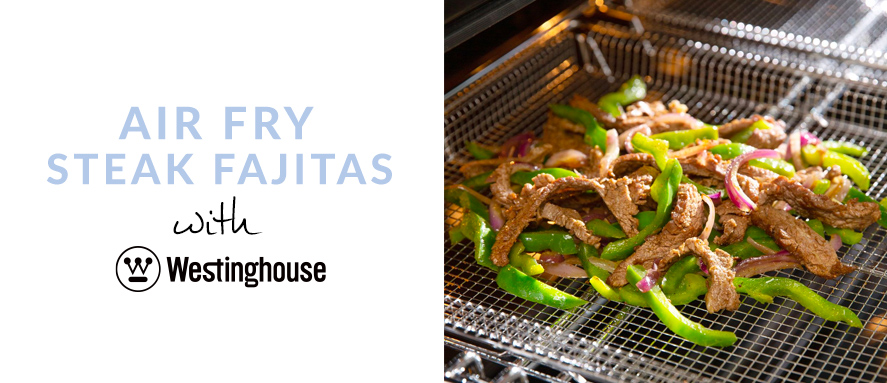 Air fryer cooking is proving its worth with simple and effortless 'cooking' required to get delicious results. If you're after a tasty meal that's easy to make and can be on the table in minutes, you're in luck! Fire up the air fryer and get ready to make some Steak Fajitas.
To make these Air Fryer Steak Fajitas, you could make use of Westinghouse's new range of 60cm Dark Stainless Steel Freestanding Cookers. The cookers' oven boasts the AirFry function, so you can make these Steak Fajitas there instead of getting a separate Air Fryer.
Just prepare the ingredients, place them on the air fry tray and cook accordingly. The family-friendly Westinghouse Freestanding Cookers feature gas and ceramic cooktop options to meet your needs in the kitchen. Assembled in Australia, these Westinghouse cookers are a gorgeous and affordable solution for any home kitchen. Let's get cooking!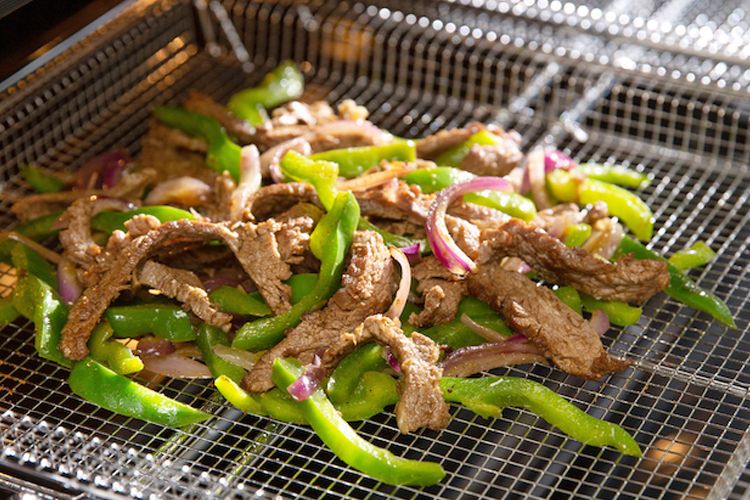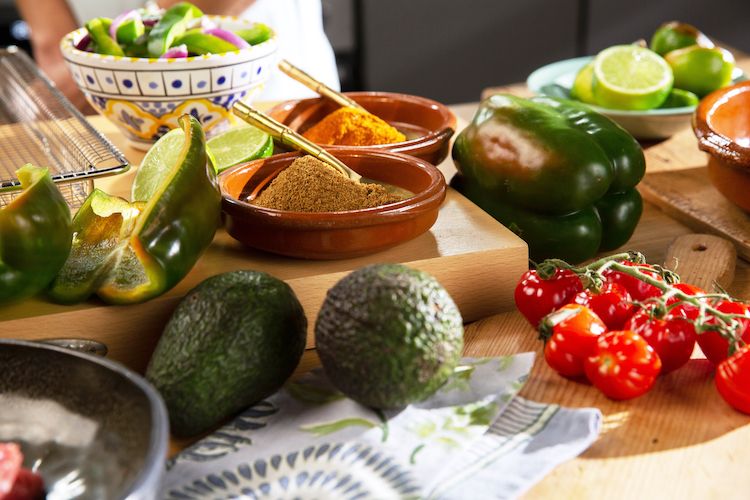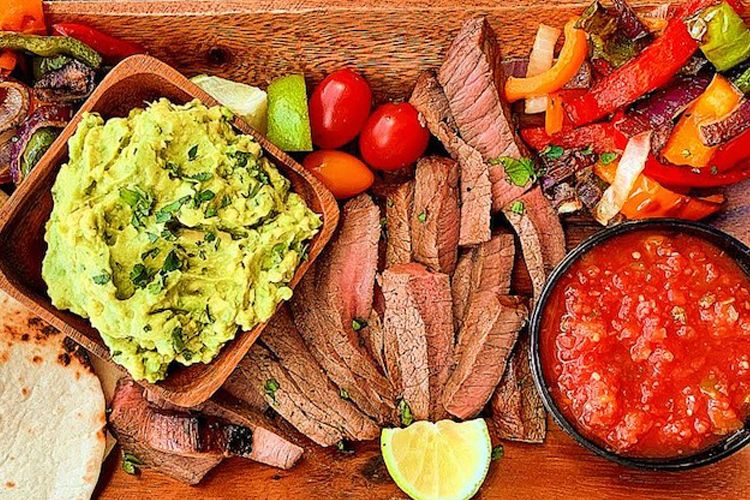 Air Fryer Steak Fajitas
Serves 4
Marinate Time: 2 hours
Prep Time: 10 minutes
Cook Time: 16 minutes
Ingredients:
The Fajitas:
680g flank or sirloin steak
1 medium red onion, sliced
1 small green pepper
½ small red bell pepper
½ small orange or yellow bell pepper
2 tablespoons olive oil, divided
Salt & pepper to taste
Flour tortillas
Steak Marinade:
3 tablespoons olive oil
2 tablespoons honey
¼ cup soy sauce
1 whole lime, juiced
3 cloves garlic, rough chopped
½ teaspoon black pepper
Suggested Toppings:
Guacamole
Sour cream
Cheese
Salsa
Method:
Add the marinade ingredients to a bowl and mix until combined. Place the meat into the marinade and then cover and refrigerate for at least 2 hours to 8 hours.
When you're ready to cook, remove the steak from the fridge and drain the marinade. Blot it dry with paper towels, let it come to room temp then slice into strips.
Cut the onions and peppers into similar size pieces. Drizzle 1 tablespoon of olive oil over the top, season with salt and pepper to taste then toss to coat.
Preheat the air fryer for 3 minutes at 200°C. Place the peppers and onions in the air fryer basket and cook for 8-10 minutes pausing halfway to give them a good shake then remove from the air fryer to a bowl and set aside.
Drizzle the remaining tablespoon of olive oil over the steak strips, season with salt and toss to coat.
Add the steak strips to the air fryer and cook for 6-8 minutes or to your preference (check with a meat thermometer for doneness) then remove from the air fryer. Optional: to reheat the vegetables, return to the air fryer for 1 minute then serve.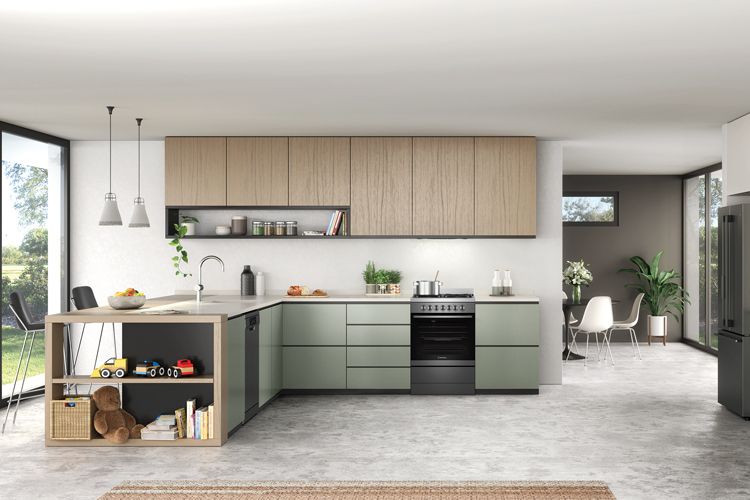 Give this recipe a go and see for yourself how easy it is to prepare a meal with the power of an air fryer. Be inspired with a range of other recipes to satisfy your hunger. For more information on Westinghouse's 60cm Dark Stainless Steel Freestanding Cookers, click on the links below to see all the details.