Entertain this Easter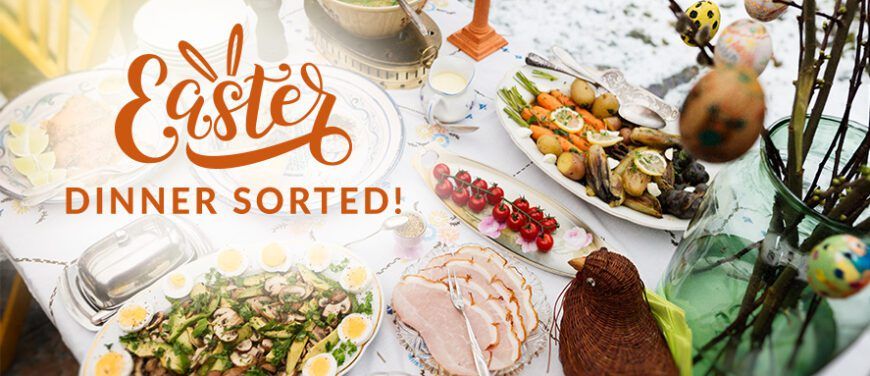 Looking for an excuse to have some friends around? With Easter just around the corner, why not set a date and whip up a fantastic dinner that will impress. To help you kick start your creative juices in the kitchen, we've created our own Easter dinner menu. Be inspired by a feast that includes slow roasted lamb, flavoursome asparagus on the side with an almond berry tart to finish up your evening. Is your mouth watering already? Check out the recipes below!
Main: Slow Roast Easter Lamb with Caramelised Onions
Serves 8
Prep Time: 10 Minutes
Cook Time: 4 Hours and 45 Minutes
Ingredients:
2.4kg lamb leg, bone in
2 red onions
4 large rosemary sprigs
5 cloves garlic, peeled and halved if large
Sea salt
1 ½ cups water
Method:
Preheat the oven to 150˚C and remove the lamb from the fridge.
Peel and thickly slice the onions – about 1 ½ cm thick.
Lay the rosemary sprigs in the base of a big oven dish and put the slices of onion on top.
Lay the lamb on top, fat side up. Use the tip of a sharp knife to cut slits into the lamb.
Poke garlic into each hole – quite deeply as it will pop up while cooking.
Pour water into the base of the dish (not over the lamb) and season the lamb really well with sea salt.
Cover with tin foil and cook for 3 ¾ hours.
Increase the oven temperature to 170˚C, remove the tin foil and cook a further 45-60 minutes until burnished and golden, and the meat will be about to fall off the bone.
Serve on a bed of fresh rosemary with caramelised onions and a good tomato chutney.
---
Side: Asparagus with Tangy Lentils & Halloumi
Serves 4
Prep Time: 10 Minutes
Cook Time: 25 Minutes
Ingredients:
½ cup beluga/puy lentils, uncooked
1 cube vegetable bouillon
Water, to cover
One big handful fresh parsley
One small handful fresh mint
½ lemon, juice
1 ½ tbsp balsamic vinegar
½ tbsp honey
Salt & pepper
250g asparagus
200g halloumi
Butter
Salt & pepper
Honey, to serve
Method:
Rinse the lentils and place in a small saucepan along with the bouillon. Fill up with water. Cook for roughly 15-20 min, or until soft but with a slight bite. Drain and let cool slightly.
Chop parsley and mint and add to the lentils. Also add lemon juice, balsamic vinegar, honey, salt & pepper. Stir to combine. Set aside.
Cut the ends off the asparagus. Heat a little butter to a skillet, then gently fry the asparagus until browned and softened.
Also slice halloumi and cook in a little oil or butter until browned.
Arrange 4-5 asparagus spears on serving plates, top with lentil salad and a few pieces of halloumi. Drizzle with a little honey on top or, arrange it all on a big sharing plate. Enjoy warm.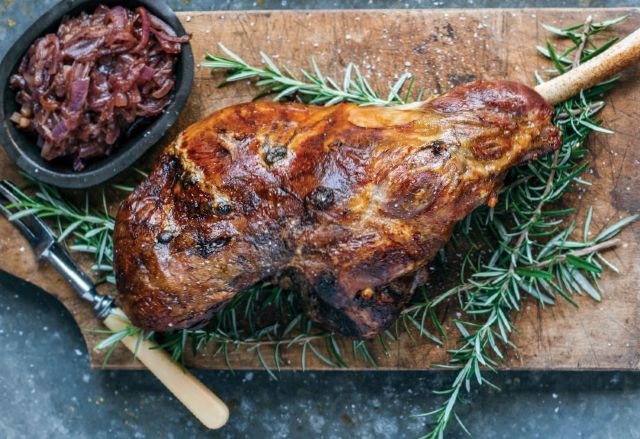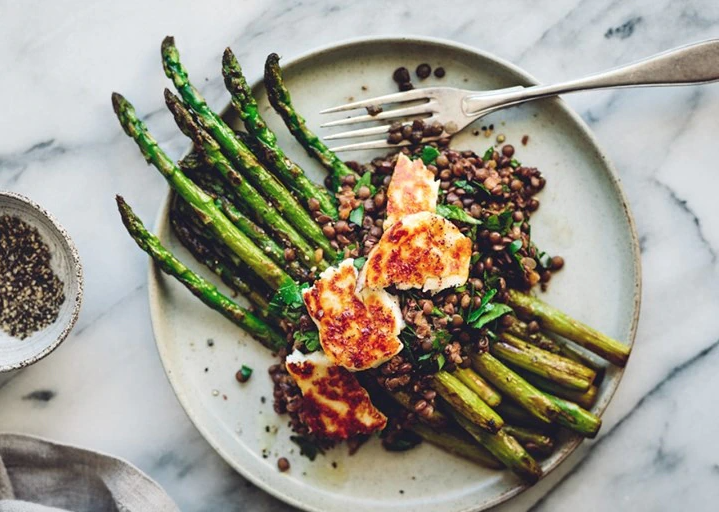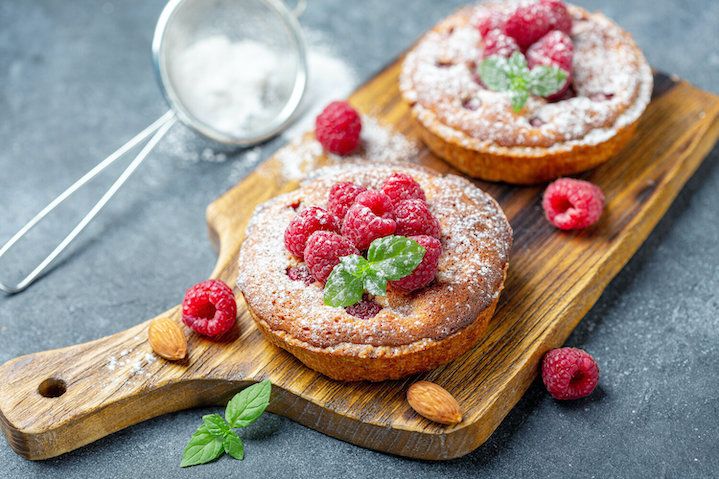 ---
Dessert: Almond Berry Tart
Serves 10
Prep Time: 10 Minutes
Cook Time: 25 Minutes
Ingredients:
Tart:
225g plain flour
150g butter
75g caster sugar
1 egg
Pinch salt
Filling:
100g butter
100g caster sugar
2 eggs
100g plain flour
100g almond meal
1 teaspoon vanilla bean paste
1 punnet berries
Method:
Set oven to bakers function and pre-heat to 190⁰C. Grease a 26cm x 13cm loose-bottomed tart tin with butter.
Using a Smeg stand mixer, process flour, butter and sugar until the mixture resembles fine breadcrumbs. Add egg and process until dough comes together in a ball. Roll out between two sheets of baking paper and line the prepared tin. Chill.
For filling, process all ingredients in the food processor attachment until well combined.
Fill chilled pastry shell with almond mixture and top with berries. Bake for 25 minutes or until golden.
Challenge your inner chef this Easter and wow your family and friends with this scrumptious spread. If you're after some time in the kitchen with your little ones, we've also got some kid-friendly baking ideas that you can try out too. Click here to view our kids Easter baking recipes.