How To: Cook with ASKO's 5-in-1 Steam Oven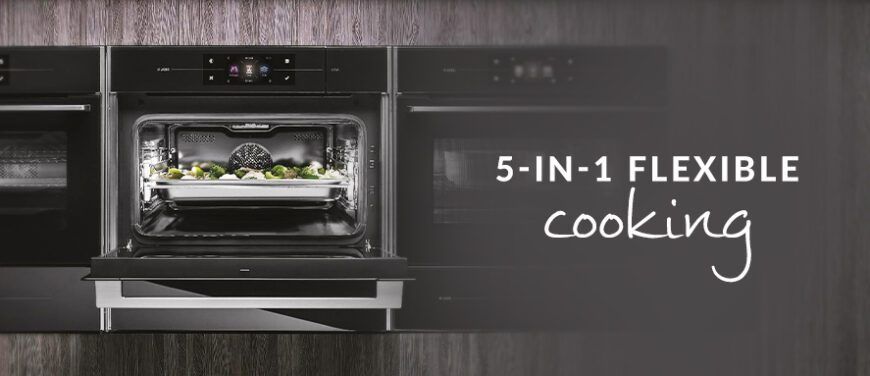 Steam cooking, it has attracted so much attention and it's here to stay. There are so many reasons why steam cooking has become popular. Aside from juicier and tastier results, steam cooking provides many health benefits too. ASKO have recently released their unique 5-in-1 Steam Oven, a breakthrough kitchen appliance that is perfect for any kitchen and any home chef.
Whether you're new to steam cooking or in need of an upgrade to your oven, we're here to help you get acquainted with the game-changing ASKO 5-in-1 Steam Oven.
What's unique about ASKO's 5-in-1 Steam Oven?
Multi-functional, convenient and compact, ASKO's 45cm 5-in-1 Combi Microwave Oven offers a world of cooking capabilities that can't be found in traditional ovens. In a compact size, this oven is great for kitchens of all sizes, from those in large homes to apartments. As its name suggests, this unique oven boasts five cooking functions in one oven, they are:
Oven Function
Steam Function
Microwave Function
Combi Microwave
Combi Steam
How does the oven work?
This ASKO oven comes equipped with a 4.3" full colour touch control panel which can easily be controlled with either a tap or swipe action. On a very basic level, simply tap to select a function or adjust settings and swipe the display with your finger for more information, to show options or change settings.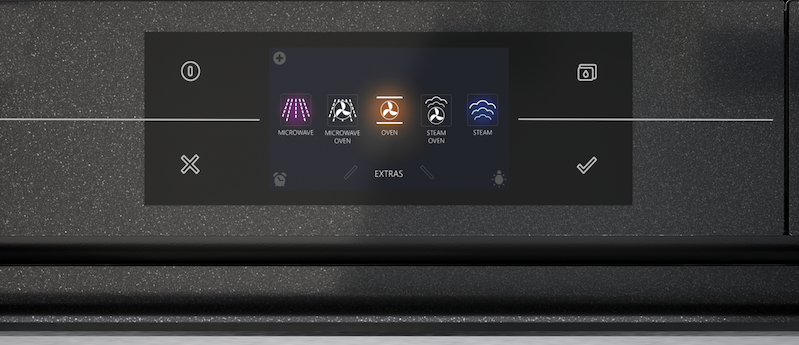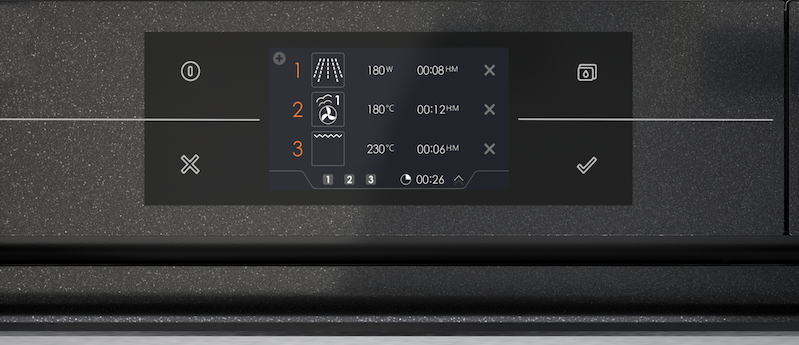 Top: This 5-in-1 oven features a touch control panel to easily select cooking functions.
What type of cooking programs can I cook with?
ASKO's 45cm 5-in-1 Combi Microwave Oven as mentioned previously, features five cooking functions. This is broken down into various sub-programs including the below:
Oven function: includes Hot Air, Bottom Heat, Grill and more
Programs: has a selection of automatic programs and favourites to choose from
Fast preheat: used to preheat the oven quickly before cooking
Steam: includes steam cooking and vacuum-sealed Sous Vide cooking
Microwave: ideal for defrosting, melting, heating and cooking
Warming: plate warming, regenerate, defrost, keep warm
Cleaning: steam clean and descaling options
What foods can be cooked with steam?
Be inspired by Adam Liaw's tips and tricks on how you can transform your cooking with the power of steam. From fish to vegetables, eggs and desserts, steam cooking is a cooking method you'll soon come to love.
How do I use the oven's steam cooking functions?
If you want to cook with steam using ASKO's 5-in-1 oven, simply follow the below steps:
Select the steam function on the touch control panel
Choose the temperature
Choose the cooking time
Add in any additional settings if required
Let the oven do all the hard work!
Below: Good looks combines with convenience to enhance your home cooking.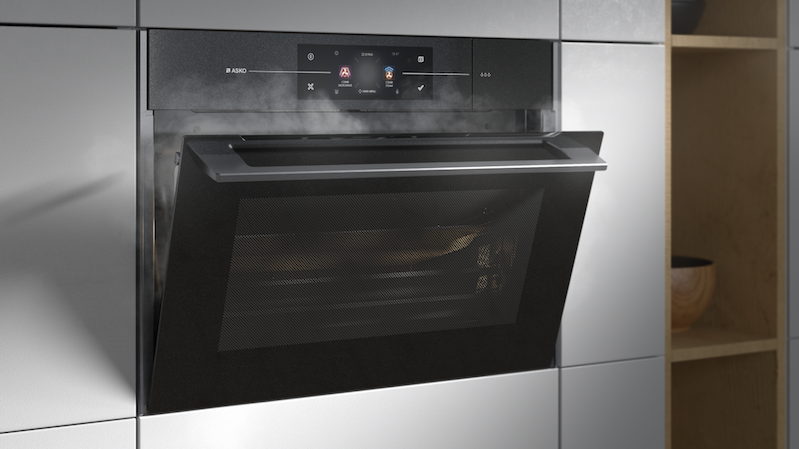 Steam cooking, it is truly transforming home cooking. From your most-loved recipes to creating healthier vegetable dishes, baking bread or reheating leftovers, the power of steam will fast become a favourite in your kitchen! To see in depth the features and benefits of ASKO's 5-in-1 Steam Oven, simply click on the link below and to find out more about steam cooking, click here.