Portable Cooling Solutions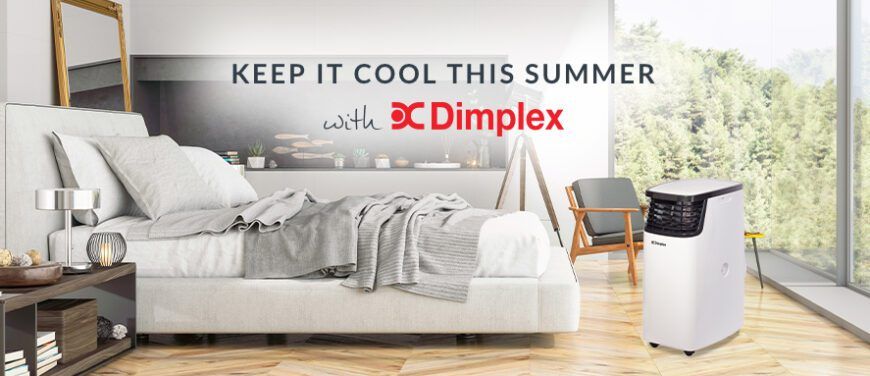 Summer's just around the corner. Maybe it's already heating up where you live. Ensure your whole family stays cool all summer long with our range of portable and multi-directional air conditioners. Whether it's your bedroom or the family room, there's a cooling solution for every part of your home. To help you get a better idea of what best suits you, we've investigated Dimplex's range of portable and multi-directional air conditioners.
Portable
If you don't want expensive installation costs and prefer having the flexibility of moving your cooling around, then portable air conditioners are the perfect solution! Built on easy-to-push wheels, moving the air conditioner around your home is easy. Keeping cool while you work during the day to staying comfortable as you sleep is effortless with Dimplex. For a permanent fixture in your home, the portable air conditioners often come with a window kit that's suitable for sash or sliding windows.
Sized to Suit
No two homes are the same, so your cooling needs will vary to that of your friend's place. Luckily, Dimplex's range of portable air conditioners will easily suit all your needs. For mid-sized to large rooms such as master bedrooms and lounge rooms, the 3.2kW portable air conditioner will suffice.
For spacious open-plan kitchens and combined living and dining areas, the 4kW model will please.
Top: Compact with easy mobility, Dimplex's portable multi-directional air conditioners can be used anywhere.
Multi-Directional
Despite what spot you're settling in, enjoy the cool breeze of the air conditioner thanks to its multi-directional airflow. The unit's unique side-angle vent enables airflow to reach more of your space. Additionally, its wide-angle means cool air can be distributed throughout the room from the sides more quickly and evenly, helping everyone stay comfortable.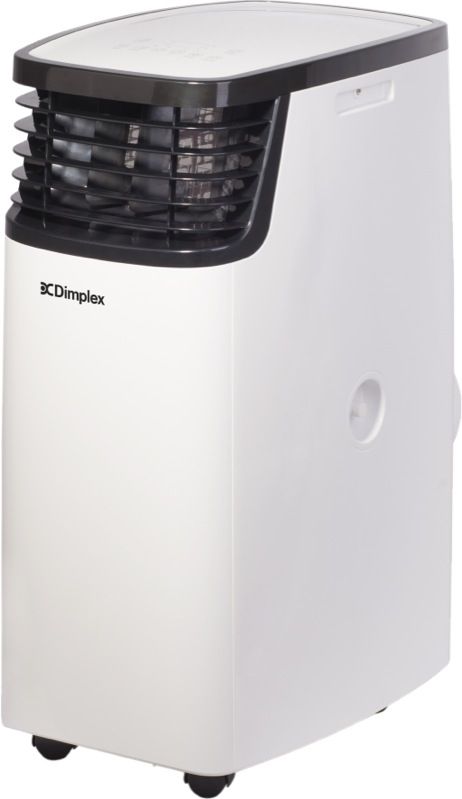 Top: The air conditioner's multi-directional airflow keeps everyone cool no matter where they are in the room.
Simple Control
Controlling your cooling is easy with various functions and features. Set your cooling's duration with the 24-hour timer and make changes to your cooling on the touch control panel. For changes made remotely, the wireless remote control will satisfy. At night, sleep comfortably with the sleep mode. If you or a family member suffers from airborne illnesses such as allergies and Asthma, you'll love that these portable air conditioners also boast a dehumidifier. When in use, the dehumidifier removes moisture from the air to provide better air quality while keeping you comfortable.
Be ready when the heat attacks. From mild summer days to heat waves, no matter how hot it gets, stay cool and comfortable with a Dimplex portable multi-directional air conditioner. Boasting portability, varying cooling capacities and effortless control, you'll find a Dimplex to suit your home. Click here for more tips on staying cool this summer.
FIND YOUR PORTABLE AIR CONDITIONER