Automatic Dosing Technology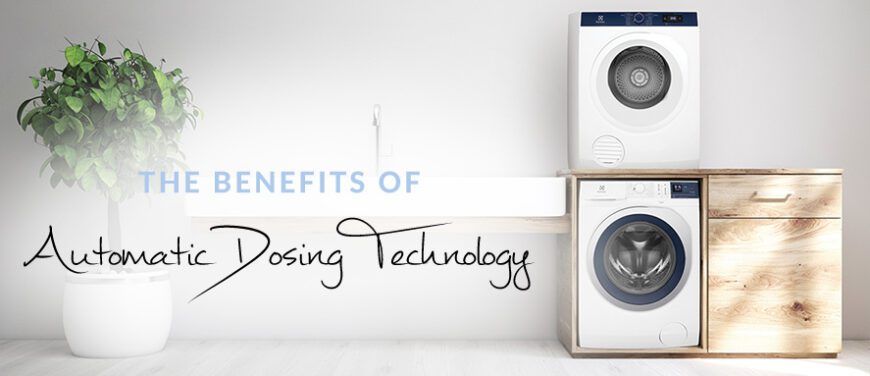 Make laundry day a little bit more effortless with the simplicity and automation that can be enjoyed with the latest laundry technology known as Automatic Dosing Technology. Prevalent in many washing models of today, Automatic Dosing is offered by many leading brands to help you save time and effort when it comes to your laundry.
What is Automatic Dosing Technology?
Powered by intelligent sensors, Automatics Dosing Technology is a dispenser system which automatically releases the right amount of detergent to suit your load. Simply fill the dispenser with detergent and fabric softener and let the washing machine do the rest. Best of all, since the dispenser features a large capacity, you don't have to fill the dispenser for every wash.
How does Automatic Dosing Technology work?
Before your washing cycle begins, the washing machine's built-in sensors measures your load's weight, the level of soiling on your clothes before dispensing the right amount of detergent to clean your clothes. If your laundry is a full load with heavy soiling, more detergent will be dispensed in comparison to a lighter and less soiled load.
What are the benefits of Automatic Dosing Technology?
Working out how much detergent to use isn't always easy. And this is where Automatic Dosing will be a lifesaver! As you don't have to guess how much detergent is required for each load, the result of this is effortless laundry preparation: reduced time, energy and money from excessive detergent use that might have occurred otherwise. Simple laundry operation with effective results, what more could you ask for?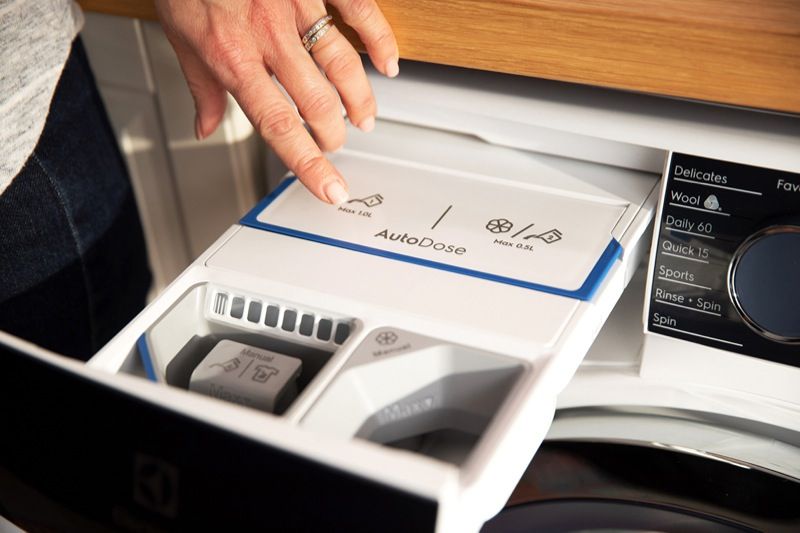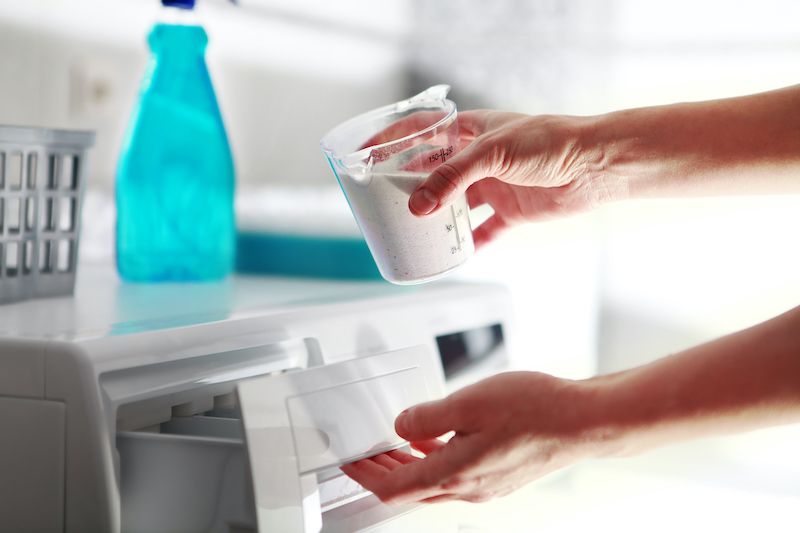 Where can I find Automatic Dosing Technology?
Many leading laundry brands such as Electrolux, Samsung and Fisher & Paykel feature this technology in their washing machines. Often, the name for Automatic Dosing Technology will vary between brands, these include Electrolux's 'AutoDose', 'Auto Dispense' from Samsung and Fisher & Paykel's 'Auto Dose'.
Is Automatic Dosing Technology environmentally friendly?
If you're conscious of your laundry's environmental impact, you'll appreciate that Automatic Dosing Technology is more eco-friendly. Thanks to it sensors and release of optimal amounts of detergent, there is less waste, so what you enjoy are effective results, efficiently.
How else can I reduce my laundry's environmental impact?
There are many ways to ensure you can reduce your laundry's environmental impact. Some of these include washing only when you have a full load, running shorter cycles for smaller loads and shopping for highly rated products. For more, we have a range of tips on how to save on water and the best ways to shop energy efficient appliances.
Automatic Dosing Technology – it's laundry simplicity and efficiency at its finest. Automating laundry day, automatic detergent dispensing ensures you save time, effort and reduce waste with the benefit of enjoying effective and clean washing results. Transform your laundry routine today! Simply click on the link below to view our selection of washing machines with Automatic Dosing Technology.
UPGRADE YOUR LAUNDRY