Expand Your Photography with the OM System OM-1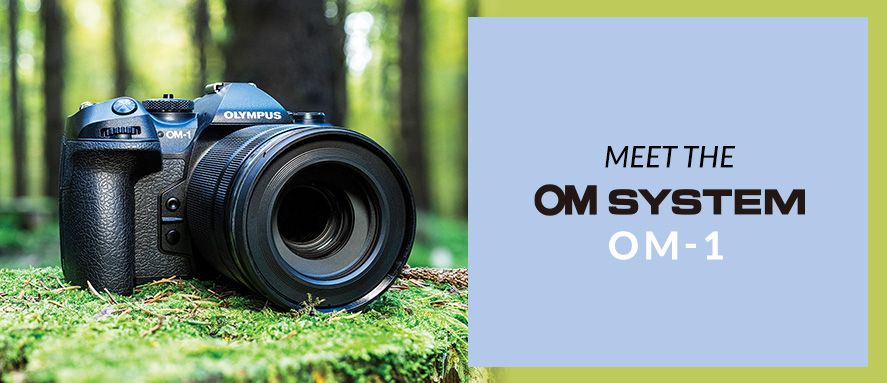 The natural world is full of inspiration. Make time stop as you capture the everyday activities of wildlife or the beautiful movements of the sea. Whatever it is you find on your adventures, enjoy high-performing outdoor photography and videography with OM System's new OM-1 Mirrorless Camera. Expand your creative expression even more with a variety of OM System lenses.
Meet the OM-1 Mirrorless Camera
OM System's flagship camera; the OM-1 Mirrorless Camera, delights with its impressive durability and professional performance that's suitable for all types of genres.
High Performing
Enjoy ultra-fast speeds to capture your subjects with the OM-1's TruePic X image processor that's 3x faster than previous models. With quick response times, you won't miss out on the action regardless of what your subjects are, from birds to sport teams, racing cars or people moving about in the city.
Exceptional Image Production
A 20MP Stacked BSI Live MOS sensor makes photography simple, plus you can shoot in RAW format at 120fps, so you don't miss a moment! The OM-1 also boasts a 1,053-point autofocus with 100% full image coverage, letting you capture everything that's in the frame. Advanced 5-axis image stabilisation with 8 stops of compensation helps deliver blur-free results. Create a 50MP high-res image with the Handheld High Res Shot.
Smooth Video Recording
The dedication to gorgeous images expands to video with the OM-1. Ideal for professional videographers and vloggers, record smooth and detailed videos in 4K with 60p. You can also film high-speed movies in Full HD at a maximum 240p.
The OM-1's new HLG (Hybrid Log Gamma) video picture mode makes it effortless to capture rich tones for detailed images. The OM-1 can also record videos in Apple ProRes RAW format onto supported external output devices (compatible devices: Atomos NINJA V, NINJA V+) for simple post-production activity.
Plentiful Picture Opportunities
The OM-1 Mirrorless Camera is compatible with high-resolution M.Zuiko digital lens, providing limitless photography and videography choices. The ever-growing range of camera lenses means you can create everything from zoom, telephoto to ultra wide-angle zoom and fisheye pictures and videos.
Compact, Weather Resistant Design
Built with a compact and lightweight design, all the professional features and functions of the OM-1 can be freely enjoyed on the go. Featuring an impressive IP53-rated dust and splashproof body, the OM-1 Mirrorless Camera is protected from dust and water spray. The camera is also freezeproof down to -10°C, so no harsh weather condition is too much for the OM-1.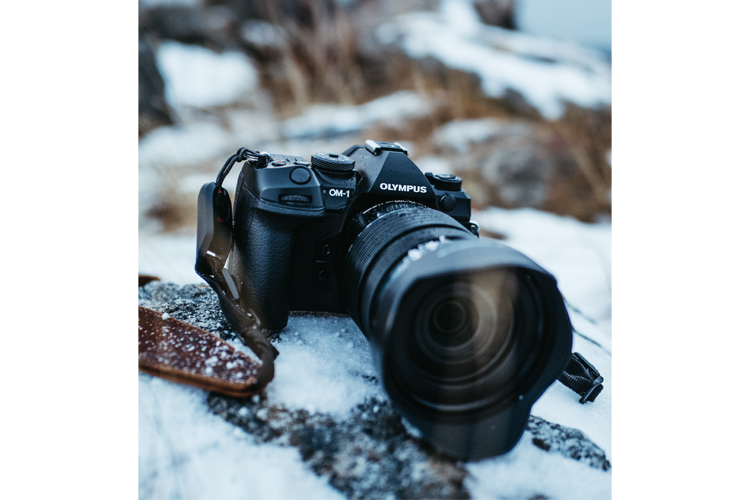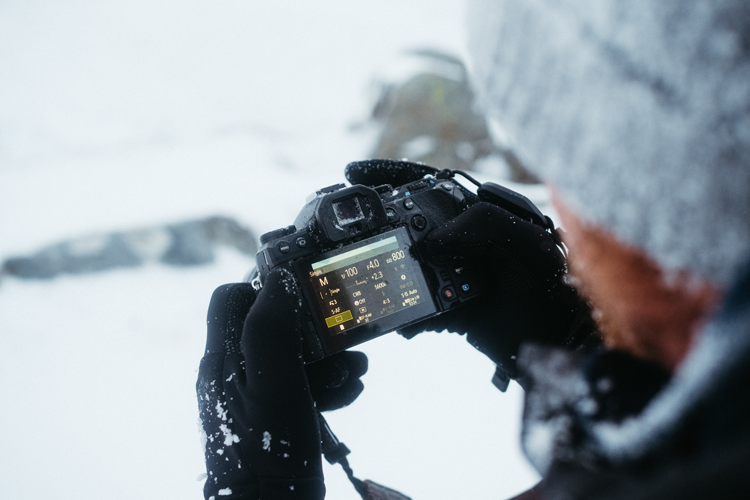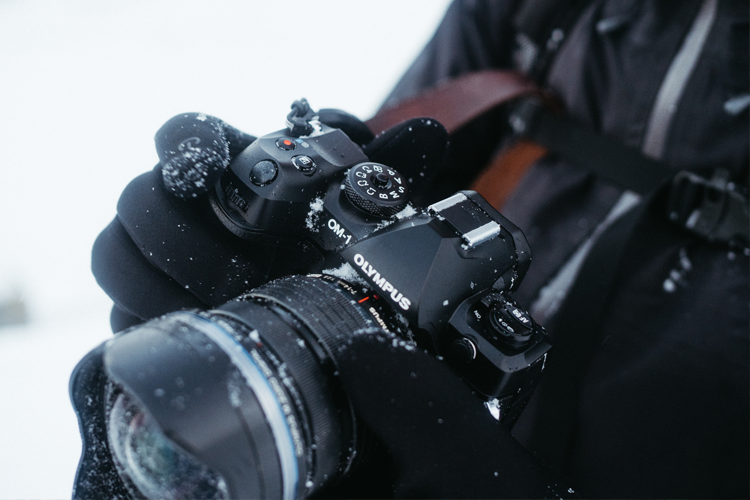 It's a Match: Lenses for the OM-1
M.Zuiko Digital ED 40-150mm F4.0 PRO camera lens
Suitable for: landscapes, portraits and close ups
This OM System zoom lens features a varied 40-150mm focal length for documenting everything from landscapes, portraits to close ups. The len's constant F/4.0 aperture lets you create bokeh with a slightly blurred backgrounds as your subject stands out. With more light coming in thanks to this large aperture, getting bright results is easy. This 40-150mm camera lens features advanced sealing and is IP53-rated. With dustproof, splashproof and freezeproof properties (operating in temperatures as low as -10°C), this lens was designed for the great outdoors.
Zuiko Digital ED 12-40mm F/2.8 PRO II Camera Lens
Suitable for: wide angles and mid-range images like landscapes and buildings
Capture wide angles and mid-range images such as portraits effortlessly with this M. Zuiko Digital 12-40mm lens. Stay afar or get just a little bit closer with the varied 12-40mm focal length. Achieve a range of close-up images such as telephoto and macro shooting thanks to the lens' versatile focusing distance of 20cm at all focal distances. A large and bright F/2.8 aperture captures stunning images with your subjects standing out, even in low light conditions. In a lightweight design, built with advanced seals that prevent water and dust from entering; this dustproof, splashproof and freezeproof lens can be confidently used in all weather conditions.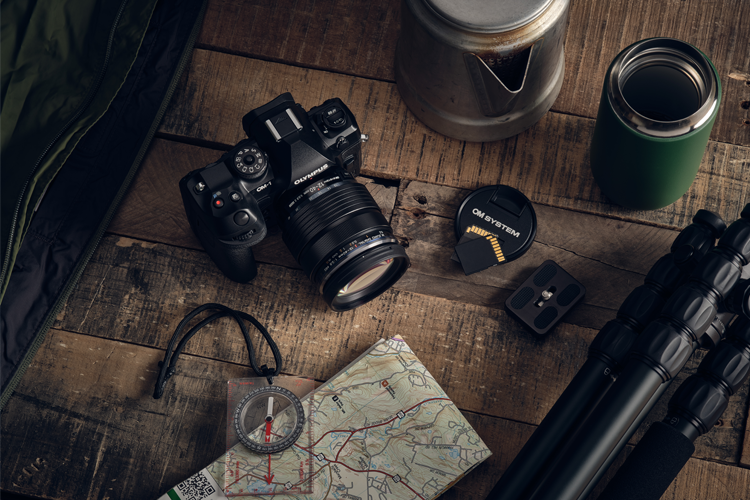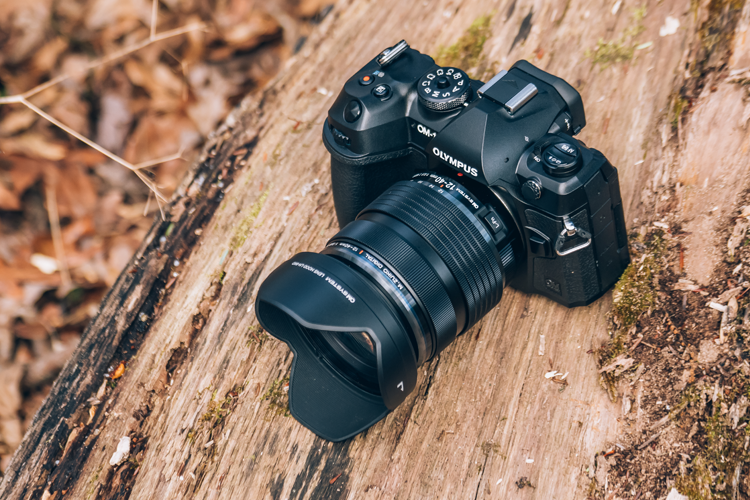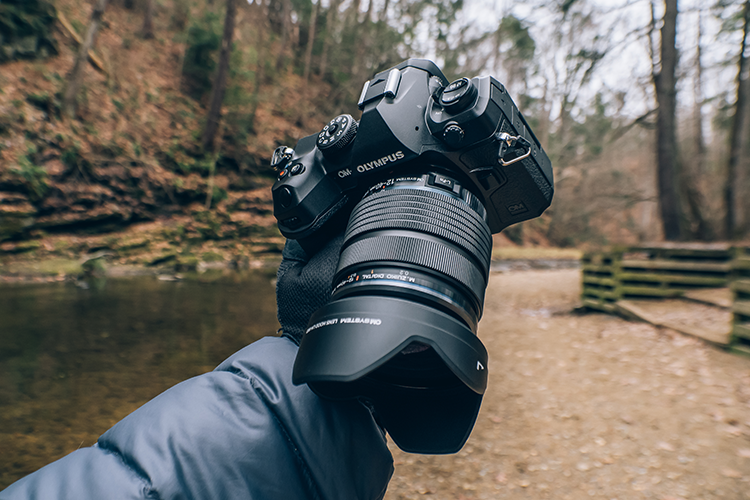 See it for Yourself
Witness how revolutionary the OM-1 Mirrorless Camera is with our Fast Five interview with Aaron Harivel, Product & Education Specialist from OM Digital Solutions. View the video below.