Home entertainment is bigger than ever before with so many technologies and products available on the market, it can be difficult to know what TV and audio product will best suit your lifestyle and home. From 8K TVs to soundbars, smart speakers and wireless personal headphones, the options to create your perfect home entertainment space seems endless.
To help you navigate the overwhelming number of products, technologies and terminology, our TV/Audio Buying Guide will guide you through the considerations required to build the home entertainment system of your dreams.

CHOOSE A TYPE OF TV/AUDIO PRODUCT
CHOOSE A TYPE OF TV/AUDIO PRODUCT
What should I look for when buying a new TV?
There are many reasons why you might be on the hunt for a new TV. You could be replacing an older model, upgrading in size and technology, or maybe you just want to have the latest features and functions! Whatever your reason, you should always consider the below points:
What room or space will the TV go in? Will the TV be the main component of your living room or maybe it will go into the home cinema? If the TV will go into a smaller space, then obviously the size of the TV will have to reflect this accordingly.
What do you watch? Are you a regular TV watcher who is watching free-to-air TV or perhaps you're an avid movie fan and you want the clearest details? How you use your TV can also determine what resolution your new TV will have.
Do you partake in other entertainment activities like gaming? Selected TV models will have favourable gaming conditions and if you're a gamer, you're best knowing about these features.
Do you need a smart TV? A smart TV offers many uses such as browsing the web, streaming from online streaming services or even to connect your TV to other smart devices. The 'smart TV' functionality is common in many brands and models and it will broaden
your home entertainment.
How do I find the right audio solution for me?
Classic hits to new school tunes, whatever you fancy, great sound starts with the right audio product. When shopping for your audio product, consider the below factors:
Would you be listening at home or on the go?
Will the audio product be combined with other audio or TV products or will it be used alone?
What do you listen to? Would you need particular functions like noise cancelling technology so that you can be fully immersed in your audio?
Do you want your audio product to do more than just play music? With some audio products you can make calls and control other smart home devices, would you need that capability as well?
How do I set up a home entertainment system?
For many people, their home entertainment system starts with the TV, which may also double up as the source of sound whether it's from a TV show, movie or music player/source. For a simple audio solution, you could add in a soundbar,
which may also come with a subwoofer to help you distribute large sound in your room. If you've got the space for a more complex entertainment system with sound to match, you could have a stereo receiver/ amplifier, a matched pair
of speakers and at least one music source (like the TV) to bring all the best sound home.
How much should I be spending on a TV or audio product?
TVs of today come in a wide range of brands, sizes and technologies meaning that there's a large price range you can shop from. A small entry-level TV with very little smart TV functionalities may cost you under $500. A mid-sized TV
with all the current must-haves will cost you anywhere from $1,000-$5,000. If you're after a large screen size or the latest technologies with incredible 8K Ultra HD resolution, you will be looking at a price range of $5,000 onwards.
With many audio products to fit any listening lifestyle, again, there's a large price range that you can shop from. Personal audio products like headphones or a small Bluetooth speaker may only cost you up to a few hundred at most,
however smart speakers, soundbars and Hi-Fi systems may cost you between the hundreds to over a thousand. Advanced and complex home theatre systems like those that consist of a soundbar with subwoofers and rear speakers will cost
well over a thousand dollars.
When you're buying a new TV, it's important to think about how you use your TV and how often you're viewing TV content. Where will your TV be placed in your home? How do you use your TV, do you only watch free-to-air TV or do you also stream the latest TV shows from popular streaming services? Do you need a TV that can help find you answers or one that's easily controlled by your voice? Whatever you need from your TV, we'll help you find the perfect fit.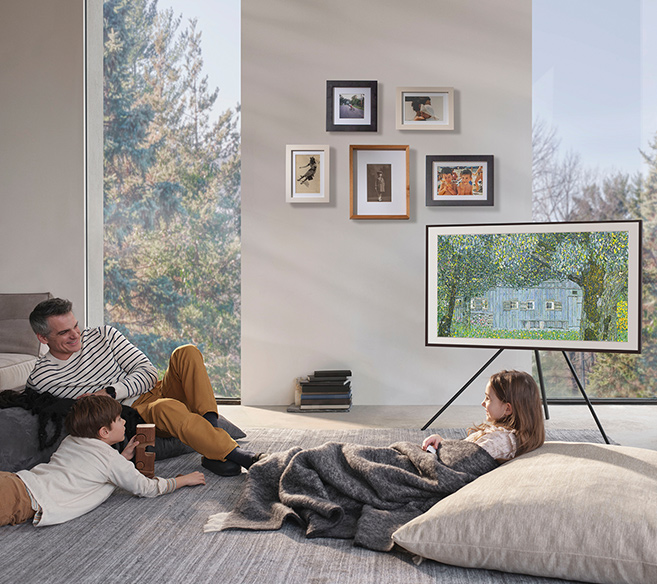 Size Guide
TV screens range in size from 30-inches to a whopping 86-inches. The size of TV that will work in your home depends on the room and how far you are from the screen. See our handy size guide below…
Room/space
Bedroom/small room/kitchen
Medium lounge room
Large lounge room
Size Categories
40-inch and smaller
55-inch and larger
70-inch and larger
Ideal distance from seating
1 – 1 ½ metres
1 ½ – 2 metres
2 metres +

Quick Tip – Choosing the right TV size will come down to what suits you best. If you want a large screen in a small space, an Ultra HD TV will provide you with an immersive experience regardless.
Resolution
HD
Standard High Definition TV, also known as HD TV describes a clear picture quality on the TV or monitor. HD TV features a resolution of 720 x 1280 pixels.
Full HD
Full HD gives you up to five times sharper an image than a standard HD TV. Full HD content is commonly found on Blu-ray DVDs and on digital television content. The resolution for Full HD is 1920 x 1080 pixels.
4K / Ultra HD
This provides four times the resolution of Full HD with greater clarity and depth; making you feel like you're watching real life. As this is a new technology, content is still growing. 4K is also referred to as Ultra HD or UHD. The resolution for 4K/ Ultra HD is 3840 x 2160 pixels.
8K / Ultra HD
The next wave of television technology is 8K Ultra HD. 8K Ultra HD has double the pixels of 4K Ultra HD with a resolution of 7680 x 4320 pixels. 8K provides incredible depth and detail allowing you to immerse yourself in the content. By showing more detail, it also allows you to watch a bigger screen TV closer. While there is very little commercial 8K content available, smart artificial intelligence processors can upscale your existing content to 8K Ultra HD.
Terminology explained
There are many different terms and acronyms used to describe functionality and technology used in TVs. We've put together a glossary of the most common terms so you'll know exactly what they mean…
Technology
LED LCD TV (back-lit)
Liquid crystal display (LCD) TVs are the most common available and use lamps to shine light through liquid crystal cells in the TV to present an image.
LED LCD TV (edge-lit)
These are thinner than back-lit LED TVs as they use a panel of LED edge lighting. The power consumption of edge-lit LCD TVs is much lower when compared to back-lit models.
OLED TV
This stands for organic light emitting diode, but the simple answer is they don't require back lighting and are therefore thinner than LCD TVs. It is a relatively new technology giving you even greater life-like image quality with richer and more vibrant
colours. Brands who offer OLED TVs include LG, Hisense, Panasonic and Sony.
Quantum Dot
Quantum dots are simply, nano-sized particles which turn light into a billion colours. TVs using this technology do not use traditional filtering that back-lit LED LCDs use which can 'dull' the brightness of the image. Quantum Dots display a wider range
of brightness levels for more vivid colours. Quantum Dot technology can be found in TVs from Hisense, Samsung and TCL.
HDR
HDR or High Dynamic Range refers to technology that allows a greater range of contrast and colour. HDR enables brighter whites and deeper, darker blacks. The result is a more realistic and natural image. Look out for the accreditation for HDR. Sometimes you will see a number listed after 'HDR' e.g. HDR 1000, which means that the TV is HDR compatible and has a 1,000 nit luminance. 'Nit' refers to a measure of brightness of a light. The more nits, the brighter the TV. HDR10+ differs from HDR10 in that HDR10+ uses dynamic metadata opposed to static metadata. In other words, with HDR10+, every different scene in a movie uses different settings, whereas HDR10 uses the same settings throughout. Dolby Vision is another type of HDR, which changes settings per scene like HDR10+, but can also calibrate images depending on your hardware.
Smart Speakers
Smart speakers feature Artificial Intelligence (AI) and respond to voice command controls using Google Assistant or Amazon Alexa. Some brand models also use their own voice control systems. Capable of doing anything from making calls, turning on the lights, playing music, or just asking any question to find an answer.
Dolby Vision
Dolby Vision is technology that masters and delivers incredible colours and brightness to your screen the same way High Dynamic Range does. Dolby Vision is a certification issued to TVs that meet strict minimum specifications for amazing cinematic-like
viewing.
Dolby Vision IQ
Dolby Vision IQ uses the TV's built-in light sensors to adjust brightness to match the room's light. This is ideal when you're watching in a brightly lit room filled with afternoon sun.
Nano Cell
Nano Cell is technology that uses nano (extremely small) particles that absorb unwanted light wavelengths. The nanoparticles then enhance the purity of the red and green colours on the screen, providing a brighter and enhanced image. The colours produced can be seen on wider viewing angles.
Dual Cell
Dual Cell is when 2 layers of liquid crystal modules are combined, one on top of each other that allows for deeper black levels. The deeper and darker levels of black enables colours to appear brighter than previously.
Mini LED
Mini LED is a display technology that uses miniature versions of the regular LED (light-emitting diodes) to provide improved contrast and deeper shades of black. As they're much smaller than regular LEDs, there are more Mini LEDs in the TV, displaying screen quality that is similar to OLED, without the costly price tag.
Functionality/ Connections
Local Dimming
Local dimming is specific to LED TVs and refers to the dynamic brightness adjustment of an image. It allows the screen to show a dark image in one part of the screen and a bright one in another; maximising contrast and reducing overall power consumption.
Direct Dimming
Direct dimming uses dimming blocks which enhances contrast and intense colour representation.
Full Array
TVs with full array include a series of LEDs behind the TV panel which are lit depending on need. Full array typically produces the best images possible on an LCD TV.
Refresh Rate
Measured in Hertz, refresh rate simply refers to how many times the picture is refreshed per second. Standard is 50Hz, but 100Hz or even 200Hz is available. Higher refresh rates are better for action footage with rapidly moving objects.
Smart TV
A Smart TV is one that can connect to the internet through a wireless or Ethernet connection. They usually have an interface on the TV to navigate to various options including Netflix, Facebook, YouTube and browsing the web. More recently, Smart TVs can
be controlled by voice and they can be used to control other compatible smart home appliances.
HDMI Port
This provides high-definition input to your TV from another HD device. TVs have approximately 2-4 HDMI ports. We recommend a minimum of 3. Less than 3 inputs will limit your options in terms of being able to use multiple devices simultaneously, like a
video game system, Blu-ray player, set-top box etc.
Upscaling
Processors in the TV reads content you're watching and enhances it. Commonly found in 4K Ultra HD TVs, upscaling technology will upscale Full HD content to 4K Ultra HD. Many 8K TVs feature AI upscaling, which uses AI technology to convert any video type (SD to 4K and everything in-between) into 8K resolution.
Lifestyle TVs
These types of TVs not only enable you to watch all your favourites, they're capable of blending into your home lifestyle when not in use. Some TVs can be used to display works of art, showcase a collage of your own photos or even blend into the wall to look like your wallpaper.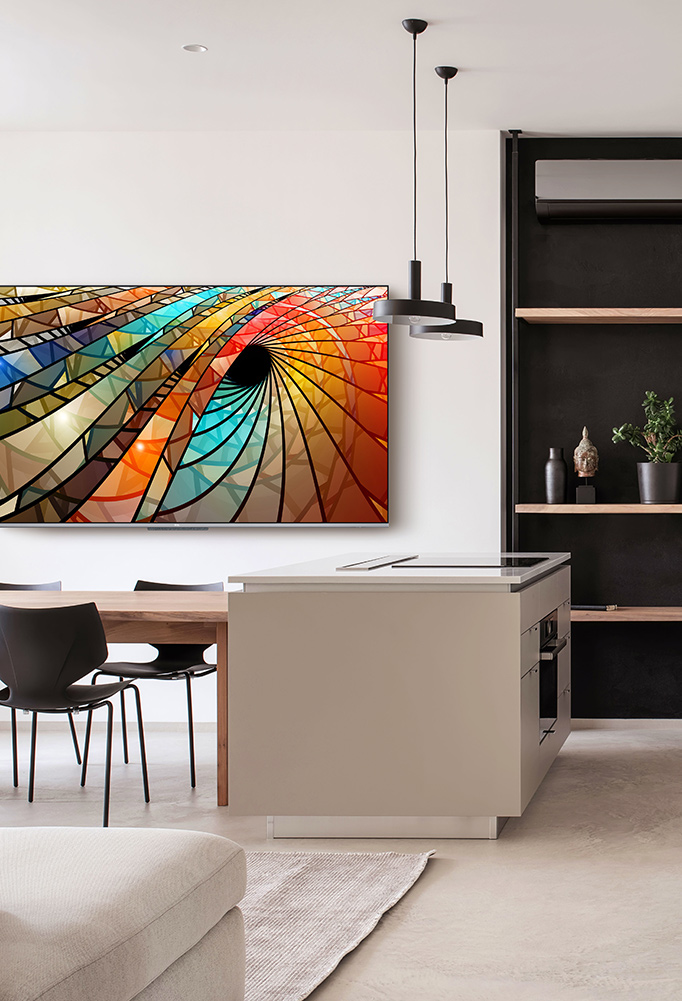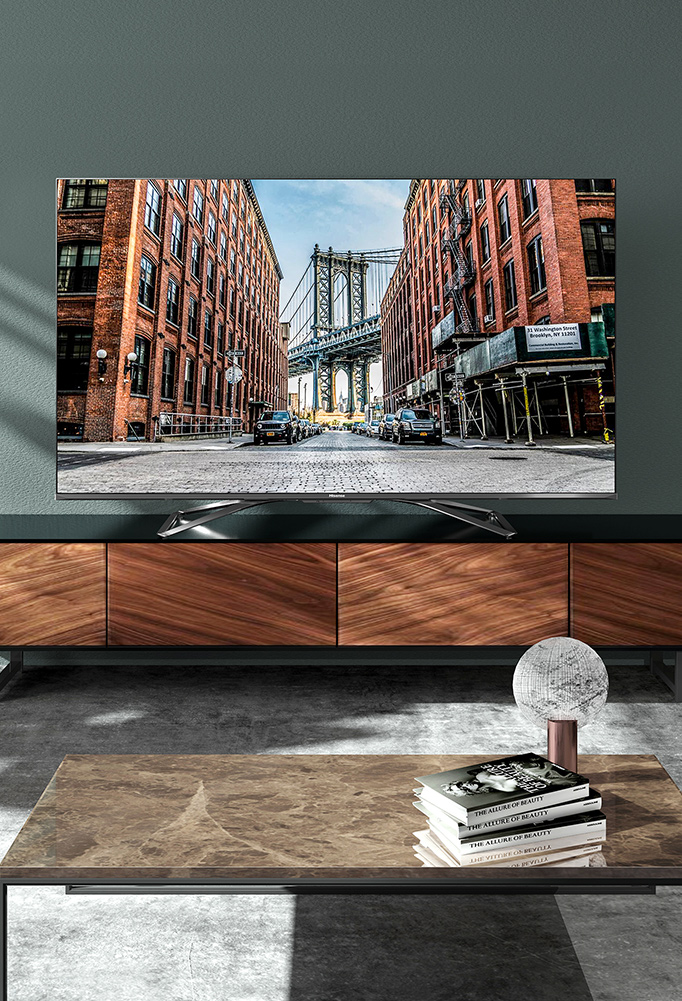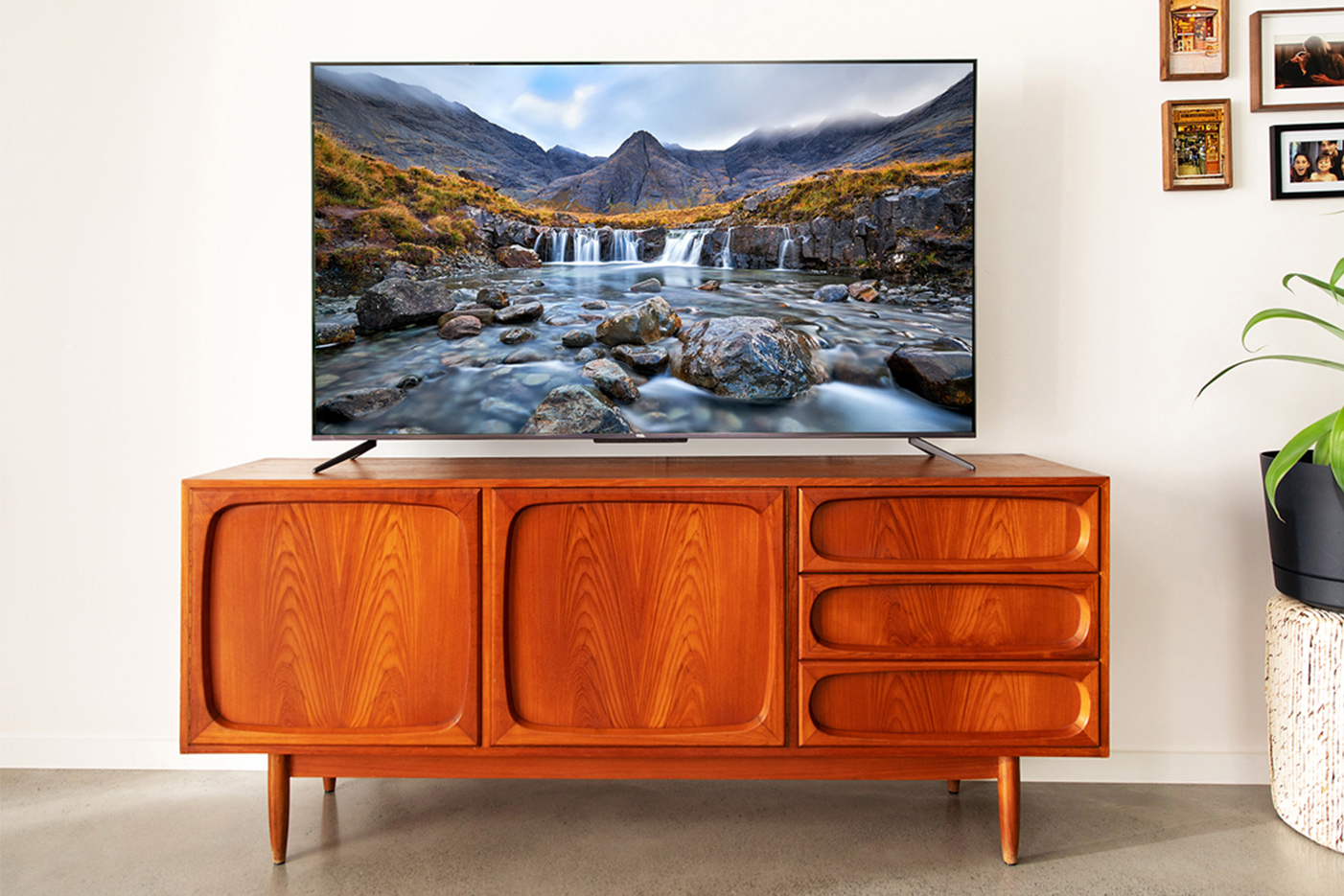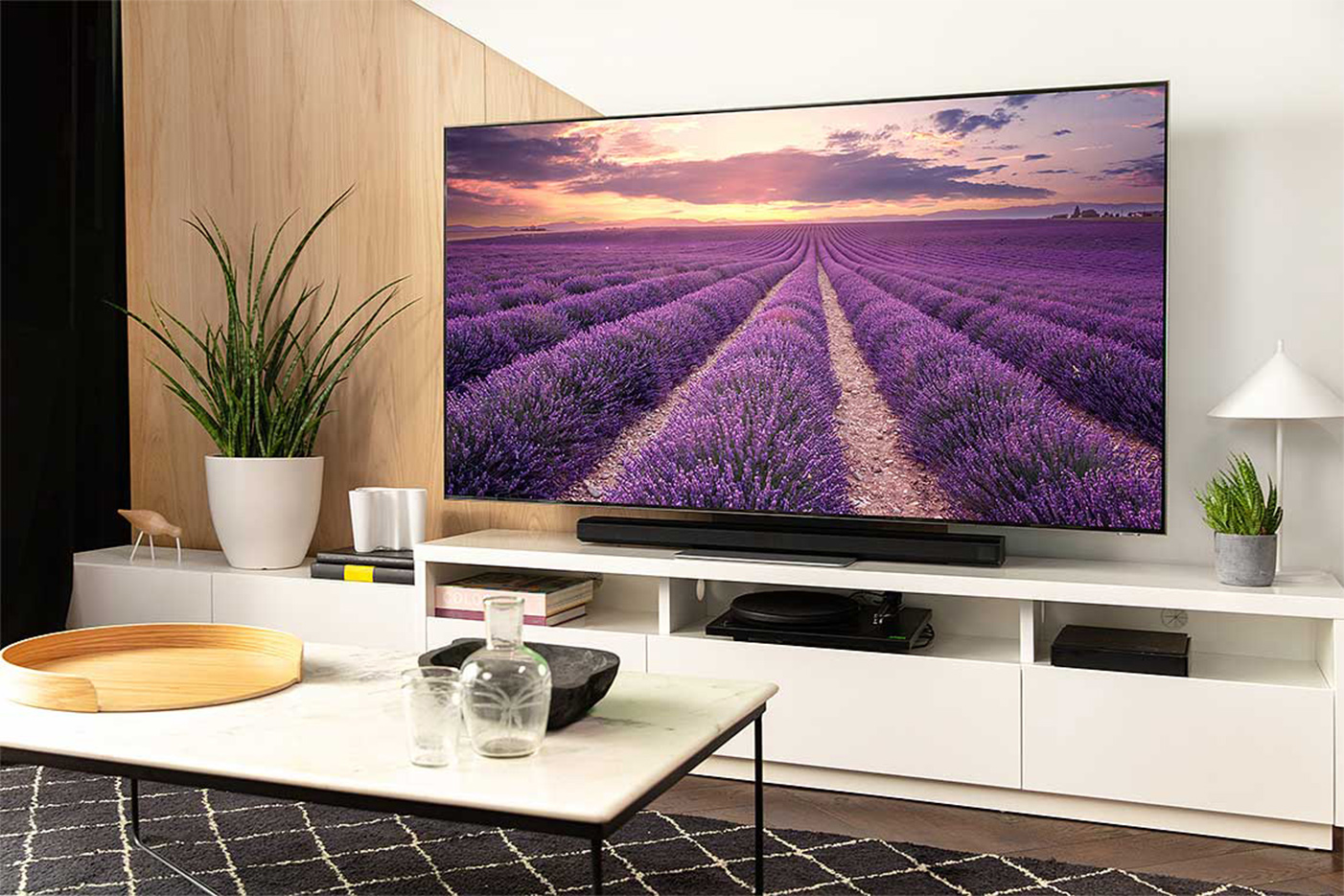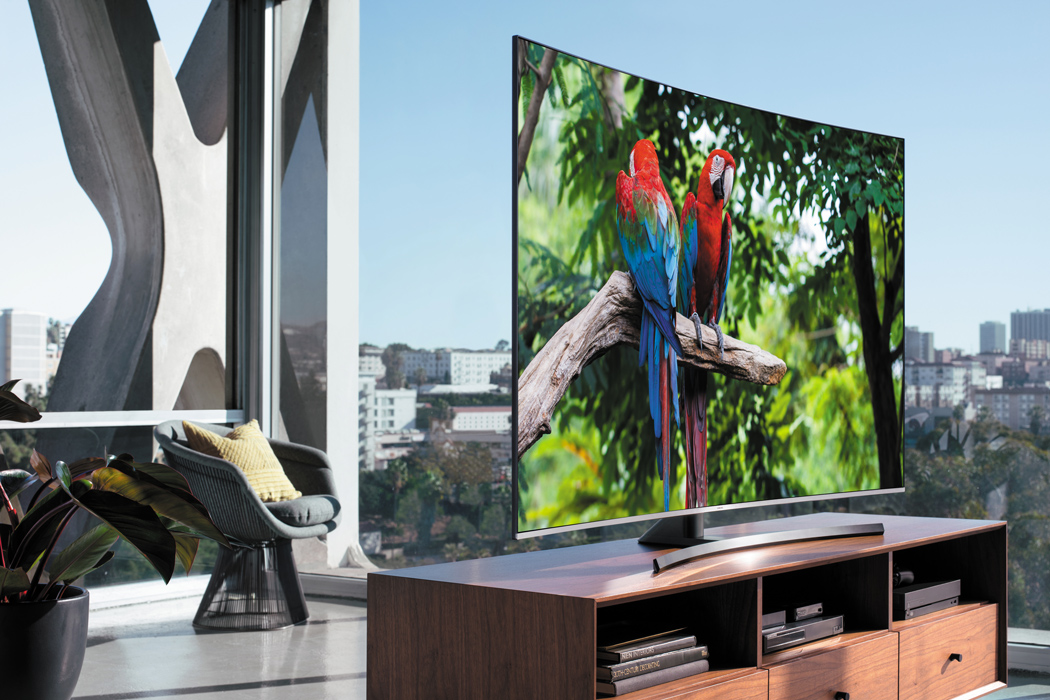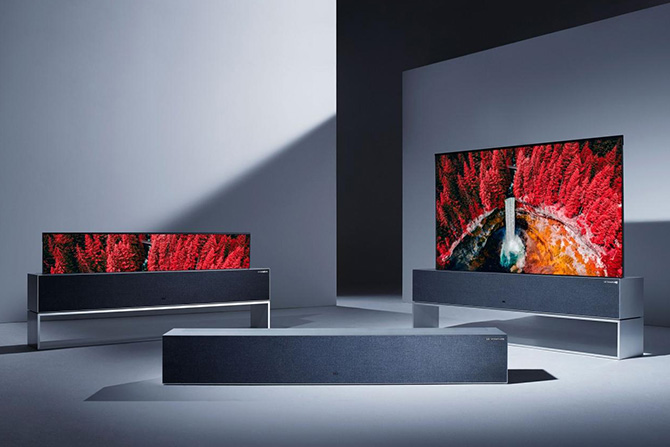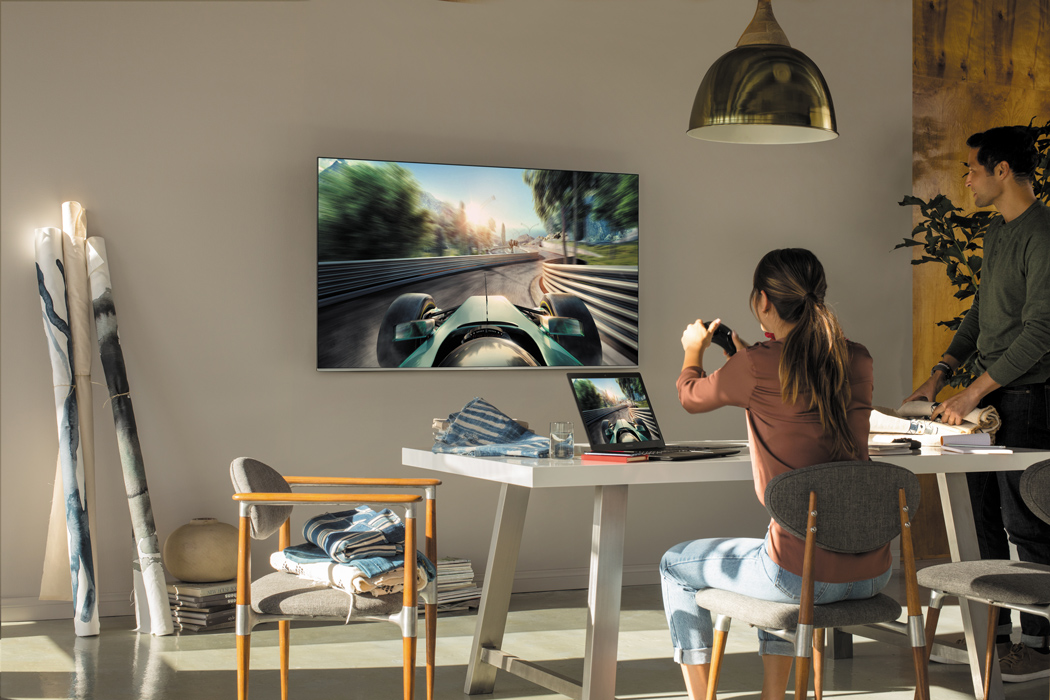 IMMERSE YOURSELF IN THE ACTION
To get the best out of your TV viewing experience, view our TV range to find the best product to suit your personal needs.
Before you can make a decision on what audio product will suit your needs, it's best to have an understanding of what and how exactly you listen to audio. Our Audio Buying Guide will then help you find the right product and guide you around
the different technologies and terminologies.
HiFi Systems
Type of Audio & Image
What will you be listening and/or watching most? Is it just music or do you often watch TV shows and movies too? Are you after a powerful sound to fill a large space, or is it for a more intimate environment?
Audio & Image Source
Consider how you will be getting the sound and video to your system. Will it be directly from the TV, a smart device, DVD, online streamed content, USB, radio, LP records, CDs or something else?
Sound Environment
Where in your home do you want a sound system? Will it just be in one room or do you want sound to fill your whole house? You should also consider wires and where you can place your speakers if it will be a multi-room set-up.
Connectivity
Will you be plugging the audio device into your TV or other devices? Consider how many inputs you might need and in what format, for example, HDMI, HDMI ARC, Optical, Bluetooth or Wi-Fi?
Features
Are you tight on space and will a wall mountable Hi-Fi system be more ideal? Do you fancy a bit of Karaoke and want the ability to plug in a microphone? Do you want the ability to record a TV series? Is audio upscaling something
you'd like? Is the ability to control other smart devices from your audio device important to you?
HI-FI SYSTEMS
Hi-Fi systems come in many shapes and sizes and the one that suits you will come down to how you will use it and what you listen to.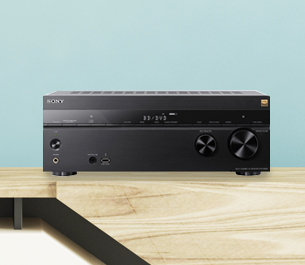 AV RECEIVERS
Where: Large room to multiple rooms
Source: TV, DVD/Blu-ray, radio, streaming via smart devices, gaming console… the list is endless. AV Receivers gives you the ability to connect all your audio and video devices through the one device to send
to your surround sound speakers. They come with varying functionality from a basic plug and play to the ability to play in multiple rooms.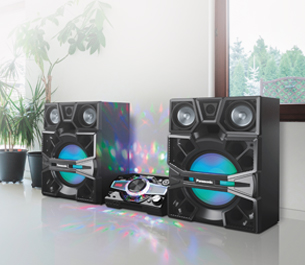 MINI HI-FI
Where: One room to Whole house
Source: CD, USB, radio, music streaming via smart device A mini Hi-Fi system is great if you're after powerful sound at an affordable price. Some systems can pump out serious power that can send sound throughout
your whole house. Some come with fun functionalities, like disco lighting and DJ mixing controls, karaoke and a P.A system.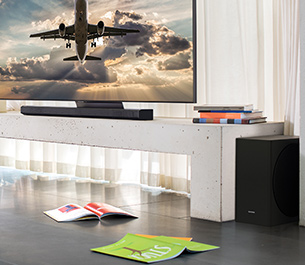 MICRO HI-FI
Where: A small room or closed space
Source: CD, USB, radio, music streaming via smart device Smaller than a Mini Hi-Fi system, Micro Hi-Fi systems are great if you're tight on space. They take up little room but can provide powerful sound. Many
have in-built docks for your smart devices or a USB port to plug into.
OTHER TYPES OF AUDIO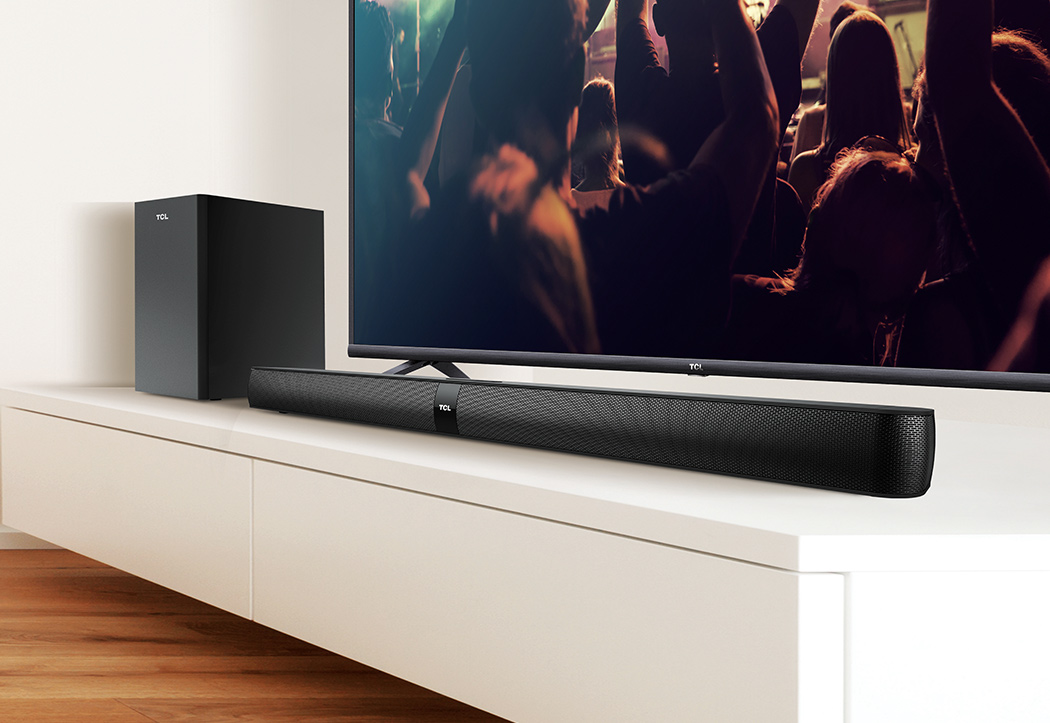 SOUNDBARS
Where: Soundbars are suitable for large rooms like the main living room. The TV and soundbar should be no more than a few metres away from the viewer for optimal enjoyment.

Source: TV, movies and music from the TV and other smart devices

A soundbar does exactly as it indicates – a bar or box containing several speakers that is designed to sit below your TV to give you a great home audio experience. It's well suited for those tight on space or if you're
just not interested in the multiple wires and speakers of a surround sound system. Typically, they can be mounted onto your wall or placed on top of your entertainment unit near or under your TV.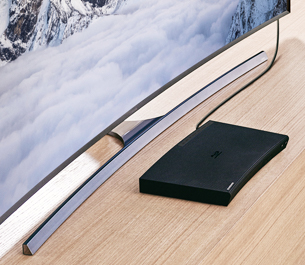 PLAYERS AND RECORDERS
Where: Connected to TV

Source: DVDs, Blu-ray discs, streamed online content, 4K Blu-ray disc

Choosing the right player or recorder depends on a few things, but most importantly you should understand what kind of TV you have. If the TV you have is 4K, then you should consider getting a player or recorder that can
play 4K content. Recorders of today support large file recording, with up to 2TB in capacity so you can record hours of TV shows, movies, live sports and more.

Quick Tip – DVDs have region codes, so make sure you buy from your country so you can play them on your player.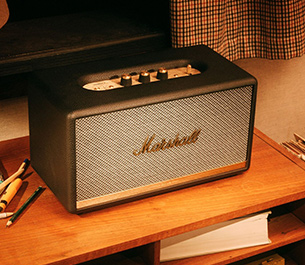 BLUETOOTH® SPEAKER
Where: Anywhere you want – poolside, BBQs, picnics or holidays.

Source: Music streamed from your smart device via Bluetooth®

A wireless Bluetooth® speaker is great if you want to listen to music wherever you are. They are light and portable, making it easy to take with you. Bluetooth® speakers vary in size from a small handheld/pocket size to
those that are bigger that are perfect for the benchtop, providing bigger sound yet still offers portability.

Quick Tip – if you're considering a portable speaker, make sure you understand the battery life and charging time to ensure you have sound whenever you need it.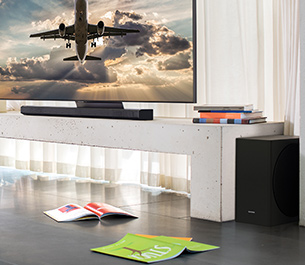 SMART SPEAKERS
Where: In the home, from the living room to smaller areas like the kitchen or bedroom.

Source: Music streamed from your smart device via Bluetooth®

Smart speakers can be controlled with your voice via the many smart assistant systems available like Google Assistant and Amazon Alexa. Using your voice, you can power on your speakers, play songs, change the volume or
playlist and even ask the speaker questions like what today's weather will be. As the speaker accesses the web, it can provide answers to simple questions you ask it.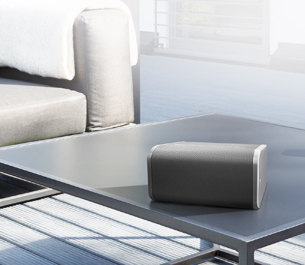 NETWORK OR MULTI-ROOM AUDIO
Where: Multiple rooms in the home or outside in the entertaining area.

Source: Radio, CDs, streamed music from smart devices

If you want the flexibility of listening to music in multiple rooms then networked audio might be the thing for you. Essentially, it's a speaker system that can operate as a standalone connected to your Wi-Fi or you can
add more speakers from the range to extend your music listening experience.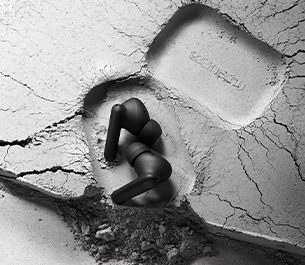 PERSONAL HEADPHONES
Where: Anywhere you are

Source: Connected directly to your music device or streamed from smart devices via Bluetooth®

The world of headphones has changed dramatically over recent years. While classic plug and play headphones are still on the market, wireless listening via Bluetooth® has taken the headphones category by storm. Some personal headphones also offer noise cancellation technology to help you block out outside noises to really immerse you in your audio, while wired headphones offer unlimited listening capability.
TERMINOLOGY EXPLAINED
As you start to look at different sound systems you will no doubt come across some terms that may be new to you. Below, we outline some of the most common audio technology terms to help with your purchasing journey.
5.1, 6.1 or 7.1
This refers to the number of speakers in your set up. "5.1" simply means five speakers plus one sub-woofer. The more speakers you have the more immersive the experience.
Two or Dual Zone
This refers to an AV receiver's ability to send a second source signal to connected speakers in another room.
IR blaster
Found in sound bars, an IR blaster allows you to place the bar in front of the TVs infrared receptor without blocking the signal from the remote.
Auto-Calibration
This sets up the speakers to ensure you have equalised sound coming from your surround sound system.
Bass
The lowest part of the frequency range reproduced by woofers and subwoofers.
Surround Sound
Sound that comes from all directions to give you an immersive realistic experience.
Dolby Digital
Dolby Digital is a digital audio coding technique to reduce the amount of data needed to produce high quality sound.
Dolby Atmos
This refers to the speaker set up and uses overhead speakers to give a more immersive experience. Most speakers incorporate this technology by sending the sound upwards. The benefit of Dolby Atmos sound is that it uses object-based surround sound, meaning
that sounds come from all directions and provides incredible richness and depth of sound. It can be found in receivers, speakers and soundbars.
Wi-Fi Direct
This allows you to make a connection between the music player and the speaker without needing to be a part of a home wireless network.
AUX-IN
This is a wired input that lets you connect devices that don't use Wi-Fi or Bluetooth.
DTS:X
Multi-directional sound which gives you an immersive experience – sound comes from the directions that they are supposed to as if you were really in the movie.
High Resolution Audio
Lossless audio with a very high sampling frequency or bit depth. In other words, very high-quality audio.
Sound Upscaling
Technology which enhances the quality of sound, for example from CDs or DVDs
NFC
NFC stands for 'Near Field Communication'. Usually found in smartphones and other portable devices, NFC allows you to wirelessly send and transfer information when devices are in close proximity to one another.
4K HD Pass Through
Allows 4K HD video data to pass through a receiver without losing any of its quality.
HDMI ARC
HDMI ARC (Audio Return Channel) is a single HDMI connection between the TV to the soundbar or AV Receiver. Because HDMI ARC enables the audio signal to travel both ways to and from the speaker source, it reduces the number of cables required between the
TV and speaker.
Airplay
Wirelessly stream audio, video, device screens, photos etc. between compatible devices.
Chromecast
A small dongle which lets you stream from your laptop, smartphone or smart device to your TV.
Voice Control
A device with voice control lets you communicate and control it using voice commands.
Streaming Services
Streaming services are run on a subscription basis and offer a wide range of TV series, movies, sports and other programs that you can watch. Popular streaming services include Netflix, Stan, Disney+, Amazon Prime Video, Kayo Sports, Hulu etc.
DAB+
DAB+ stands for 'Digital Audio Broadcasting'; the digital radio standard. You will need a DAB+ enabled radio or 'Digital Radio' to be able to access the digital radio stations. Most digital radio stations can also be streamed online or via an app.
ANC
ANC stands for 'Active Noise Cancelling' which is used in headphones to block out unwanted sounds and outside noises. Some headphones with ANC also offer partial ANC so you can still hear ambient noises when you're out and about.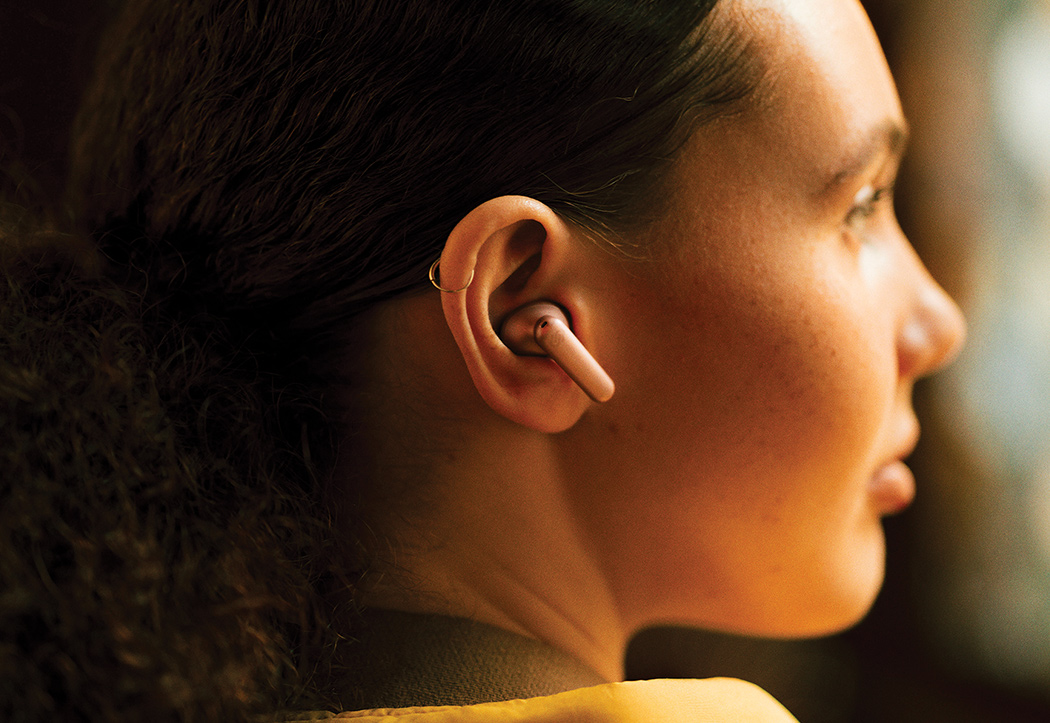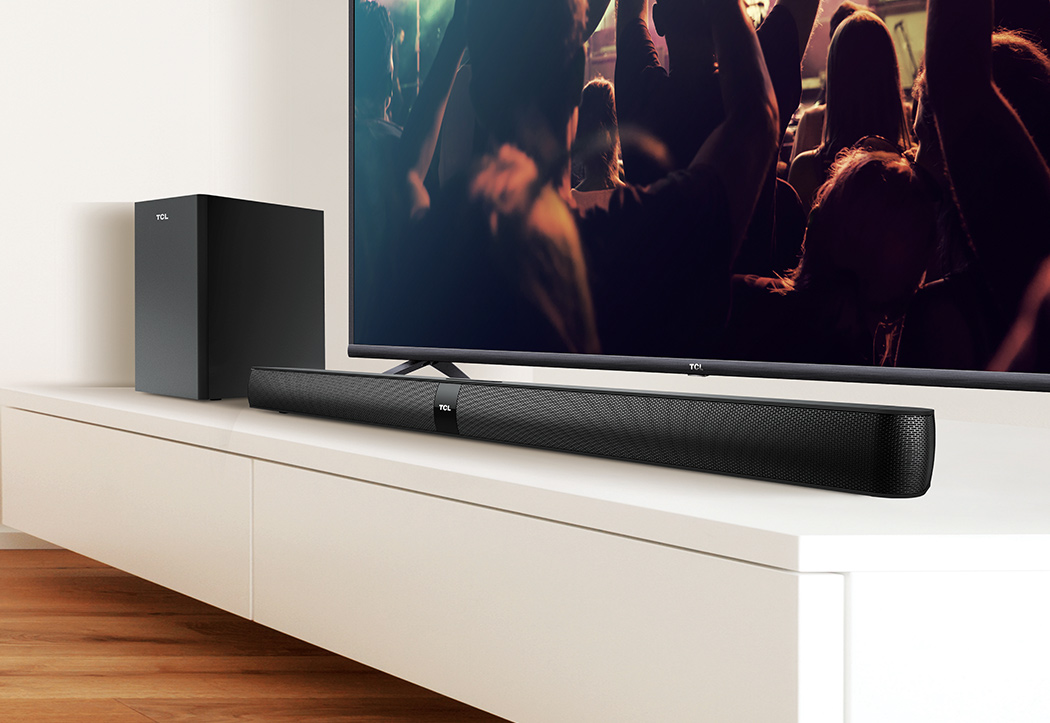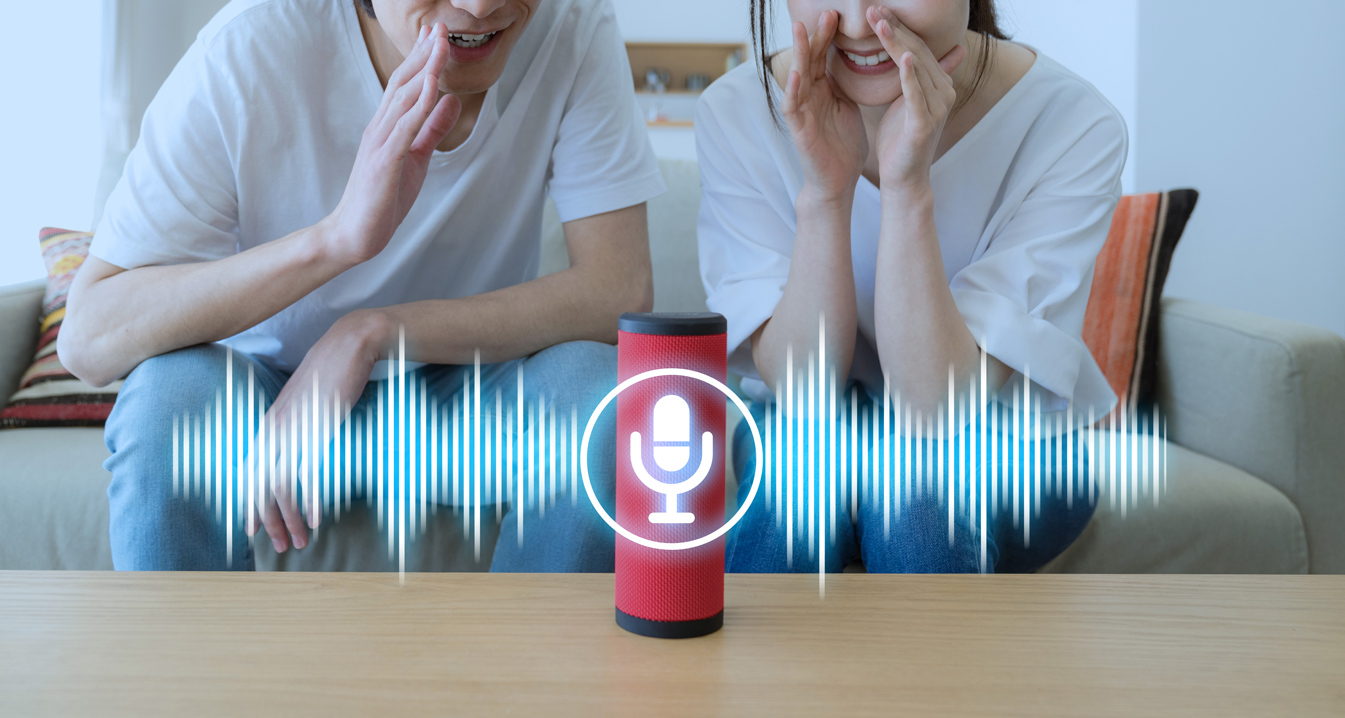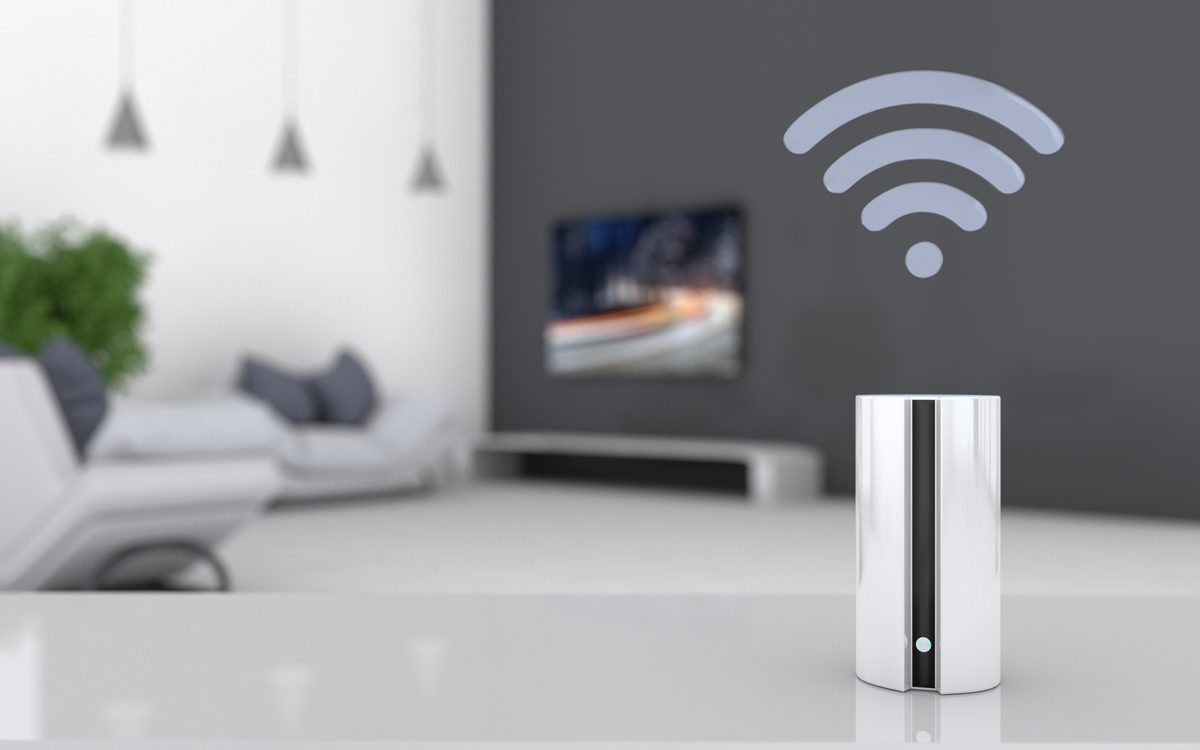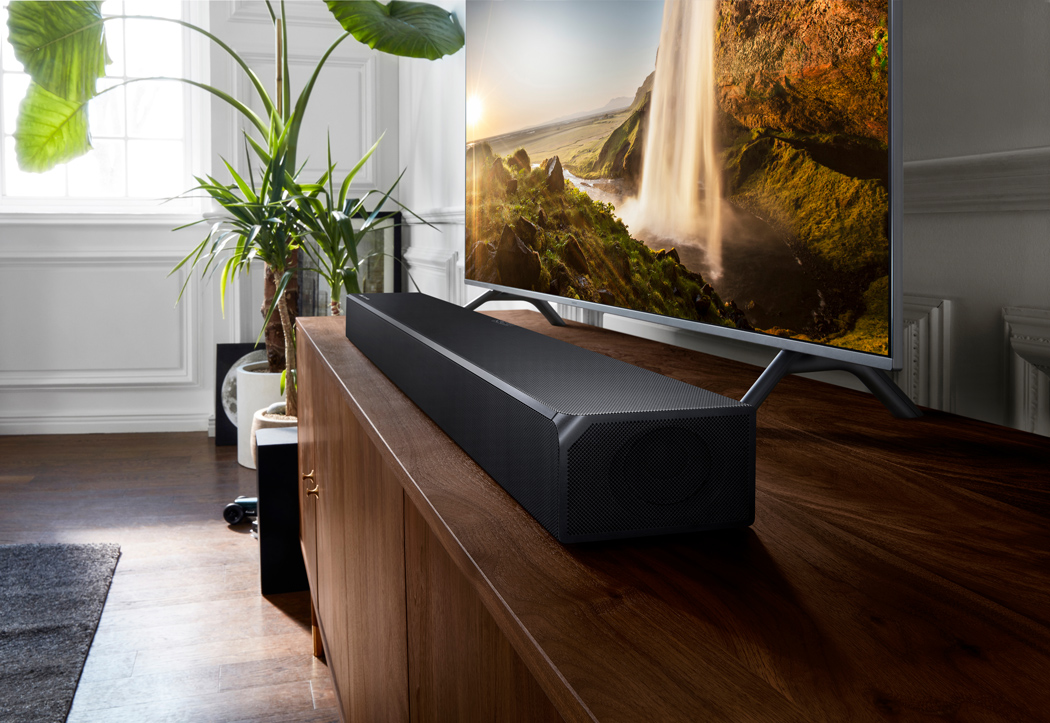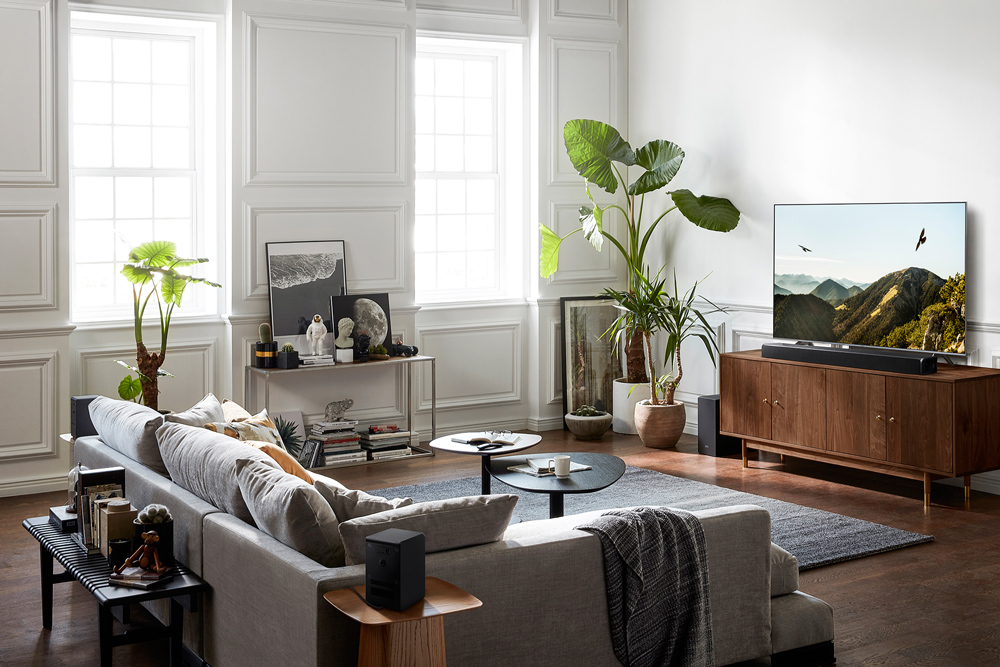 GET WIRED FOR SOUND
For an immersive sound experience, we recommend you browse our selection of audio products to help set up your perfect home entertainment space.