Go-To Guide To Setting Up Your Own Home Theatre System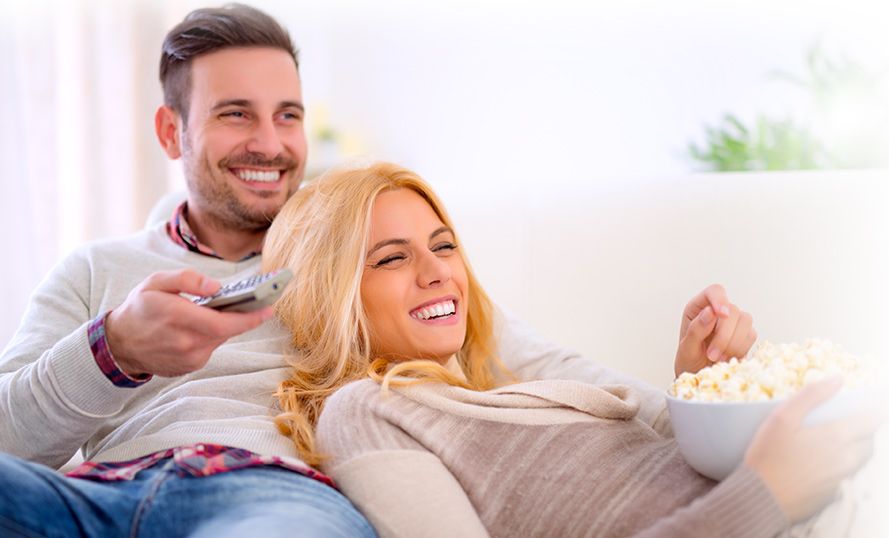 We all love how amazing it is to watch a movie at the cinemas and to enjoy that immersive theatre experience. The good news is, bringing that experience to your living room is easier and more affordable than ever before.
Firstly, there are a few key components you'll need to set up your home theatre system: a High Definition TV, Speakers, Video Source, and Receiver.
TV's
There are a huge range of TVs available on the market, some simple things to know are that the higher the resolution, the better the picture quality. The following are listed in increasing levels of resolution: HD, Full HD, Ultra HD. Smart TVs are TVs with a range of extra capabilities included. Find out more about Smart TVs here.
Don't always assume that the bigger the TV the more enjoyable it will be, the size of your TV should be based on the size of your room, and how far away you intend to sit away from it. Check out our guidelines for how far away you should be sitting from your screen.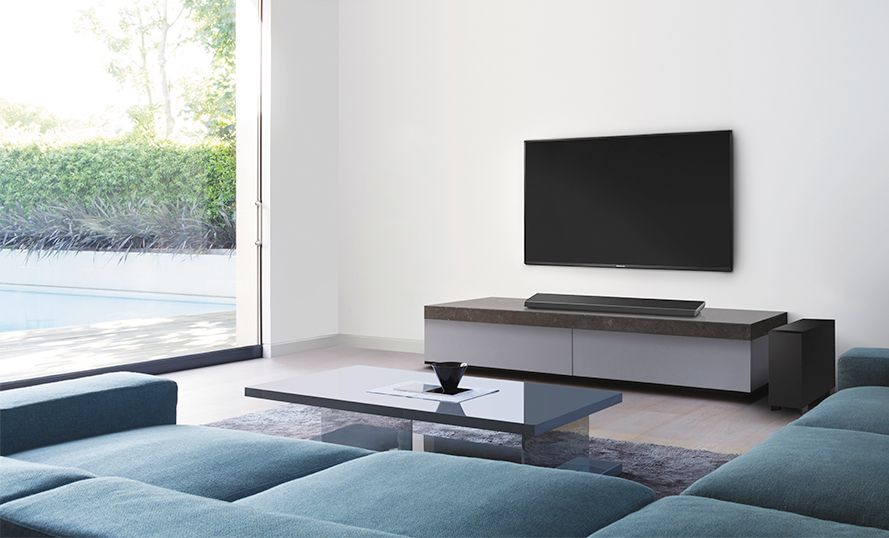 Audio
The importance of audio should never be underestimated, as it plays a huge role in creating an authentic home theatre experience. As with TV screen sizes, you may wish to consider a simpler audio system for a smaller room, and a more sophisticated system for a large room.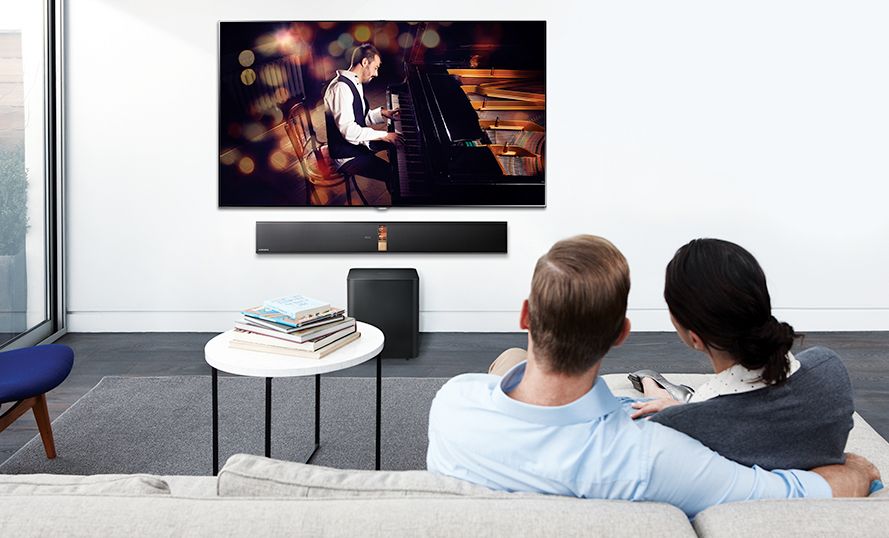 Small Rooms
If you only intend to set up your home theatre in a small room, then a high quality Soundbar will probably do the trick. If you want a fuller sound experience, and/or have a medium room, go for two stereo speakers and place them either side of your TV.
Terms like 5.1-channel refer to the number of speakers and number of subwoofers which are provided in the package, i.e. a 5.1 system has 5 speakers and 1 subwoofer.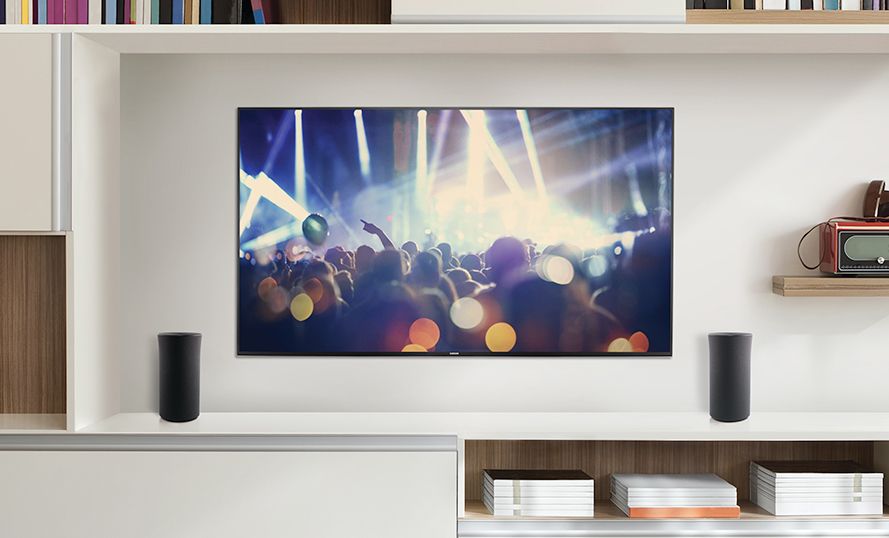 Medium – Large Rooms
To create a true surround sound experience in a medium or large room, go for a 5.1 or 7.1 channel system. In a 7 speaker system place two speakers behind you, two in front, one in the centre, and one on either side. You can put your subwoofer at the front, in the middle. You should be sitting close to the centre point between all of these speakers. Nowadays it's very easy to find a system featuring wireless speakers and subwoofer, making placing them incredibly easy and hassle free.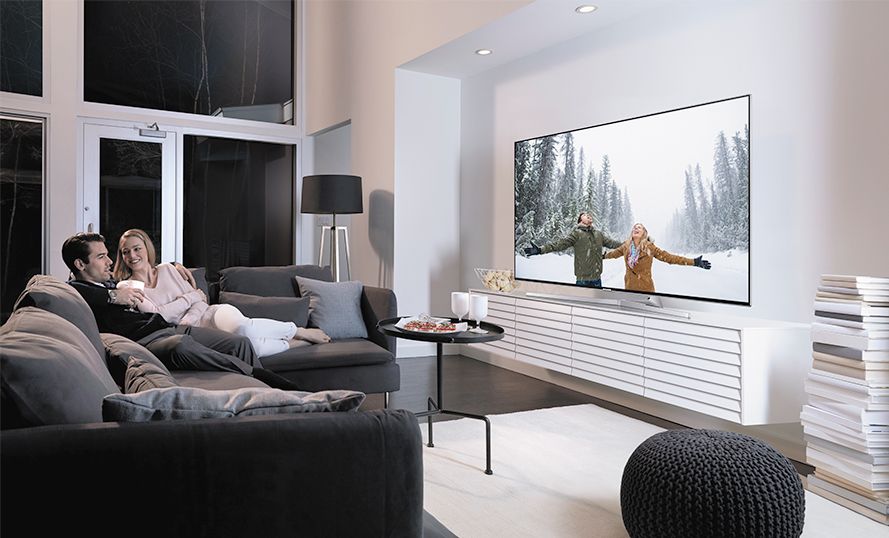 The receiver is important as it will act as the main hub for your home theatre system. It keeps the whole system organised and manages audio, video, and other inputs. Your manufacturer will provide easy step by step instructions. Your video source will probably be in the form of a DVD or Blu-ray player, and/or another device such as AppleTV or Google Chromecast which allow you to stream online content, such as from Netflix.
These few key elements are all you need to set up your own home theatre system, so you can experience your favourite movies and TV series in cinematic glory in the comfort of your own home.
View TV/Audio RANGE