Kitchen Renovation Tips & Tricks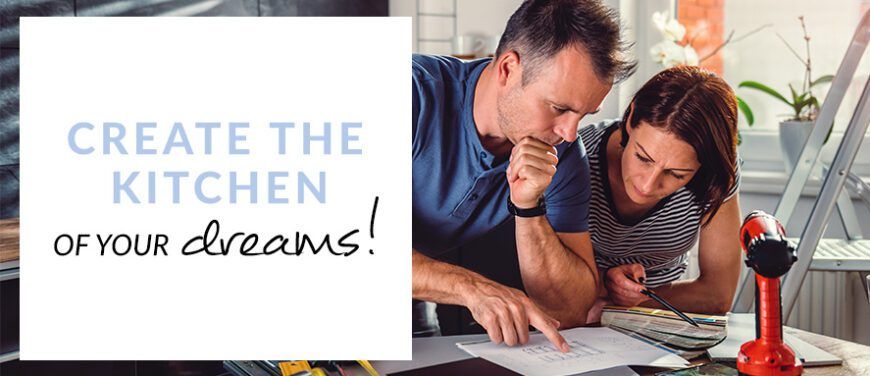 Renovation season is here! Dust off your thinking hat and get started on creating the kitchen of your dreams. Whether it's a simple upgrade or a complete make-over, master the art of renovation with our tips and tricks!
Plan Your Kitchen
First thing's first, plan your kitchen. Having a plan makes it so much easier to execute all those ideas you've had in your mind. Below are the vital considerations you need to take into account for your kitchen upgrade or renovation.
Space: What is your space like? Understand how big your kitchen area is, measure and take note of important dimensions like the fridge's cavity. Do you think you'll need more space and if you wanted to create more space, would that be possible?
Lifestyle: Have a think about how you spend time in the kitchen, will that change after the renovation or are you renovating for a particular reason? Knowing how you use the kitchen will help lead the pathway to how your kitchen is designed and the function it serves.
Design: Is there a certain design style you want in your kitchen? Will it look traditional or have a modern look? Having an idea of the design in advance will help determine the materials and finishings of your kitchen.
Connections: Understand where your water and electricity connections are to best determine the layout for your appliances and water source.
Budget: Create a budget for the work that will occur in your kitchen. Ask yourself how much are you willing to spend and what is the maximum amount of money you can afford?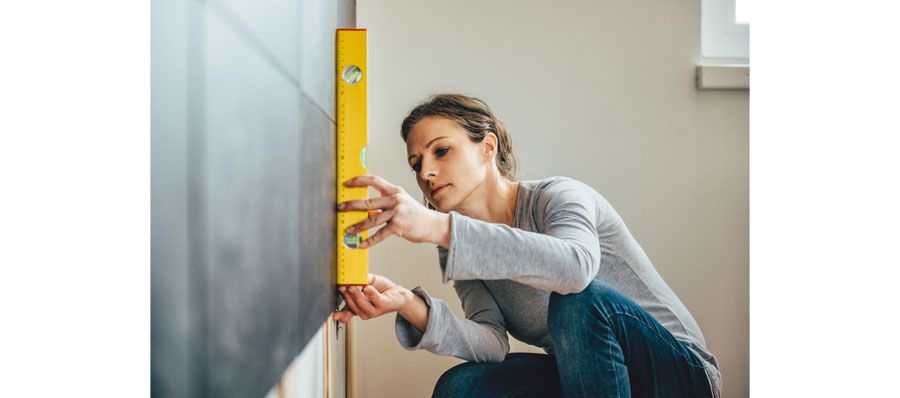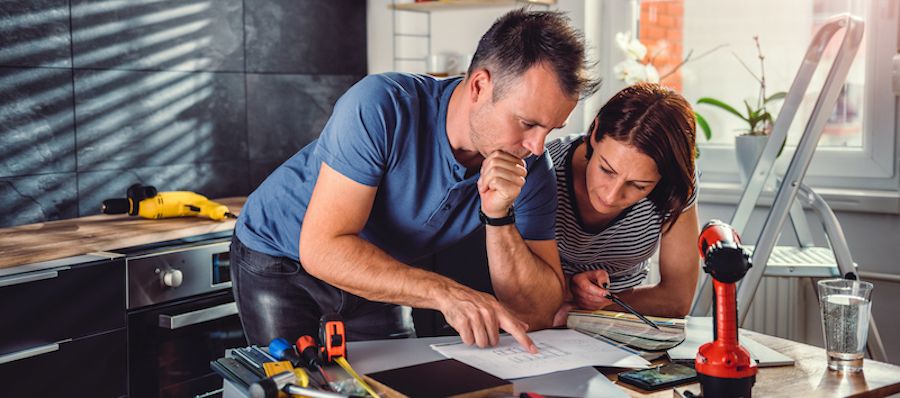 Function
Your kitchen might be one of the most high-traffic areas in your home. Aside from being a place to prepare and make meals, the kitchen is increasingly becoming a social hub – a place where friends socialise over drinks or where the kids might complete their homework. A well-designed kitchen will take into account how you use the kitchen and any other activity that might occur alongside it.
Larger Appliances: Do you have a growing family? Maybe your house is home to a
multi-generational family or perhaps you just love to cook a lot. Choose larger appliances such as Freestanding Cookers and French Door Fridges (space permitting) to make time in the kitchen stress-free!
Smart Appliances: Make your life easier with a growing range of intelligent kitchen appliances. Smart fridges of today can be controlled on your smartphone, play music and even show you recipes to make a quick meal. Automated extraction of cooking odours and smoke by rangehoods means you can spend more time focussing on your food's flavours. Consider if smart appliances have a place in your future kitchen.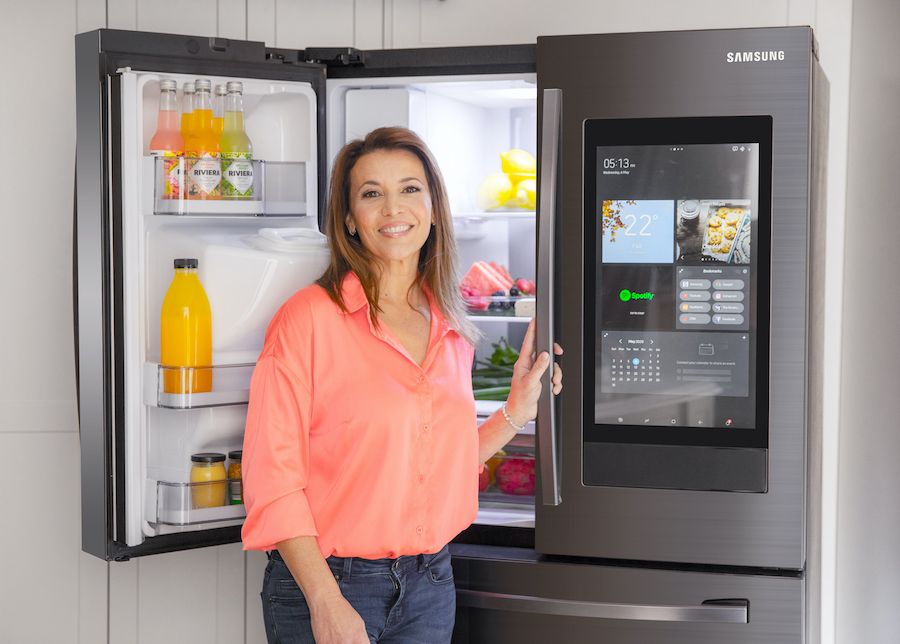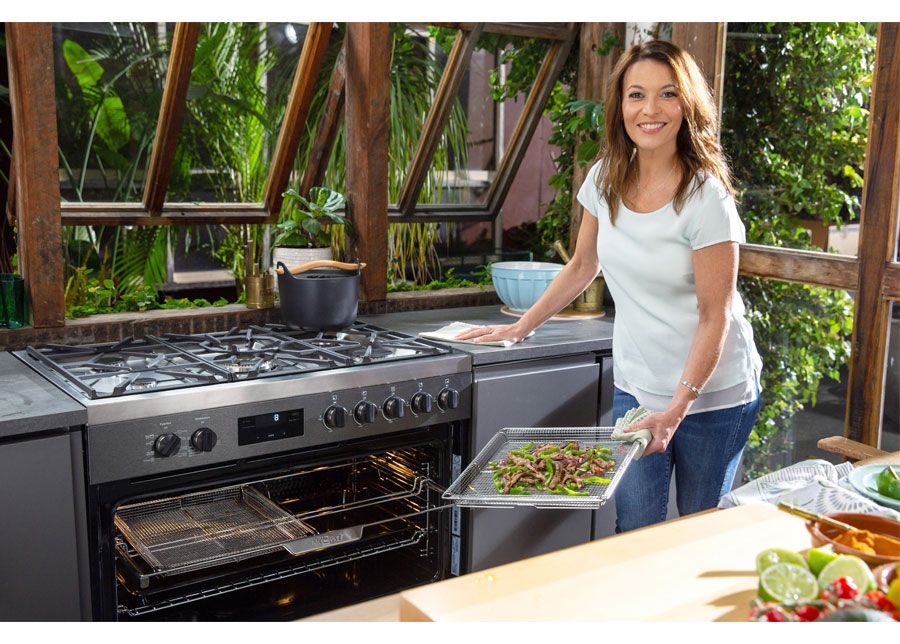 Considered Functionality: Are there other components of your kitchen's function that need to be considered? Will a freestanding fridge and freezer pair work better for you so you can have spacious storage for both cooling and freezing? Will a non-plumbed fridge water dispenser be preferred if you can't create a new water connection? If you collect wine bottles, do you have dedicated space for a wine cabinet?
Optional Extras: Is there a need for other appliances you might have missed? If you entertain often, do you need a built-in warming drawer to warm plates and keep food warm? Will a built-in coffee machine meet your needs first thing in the morning?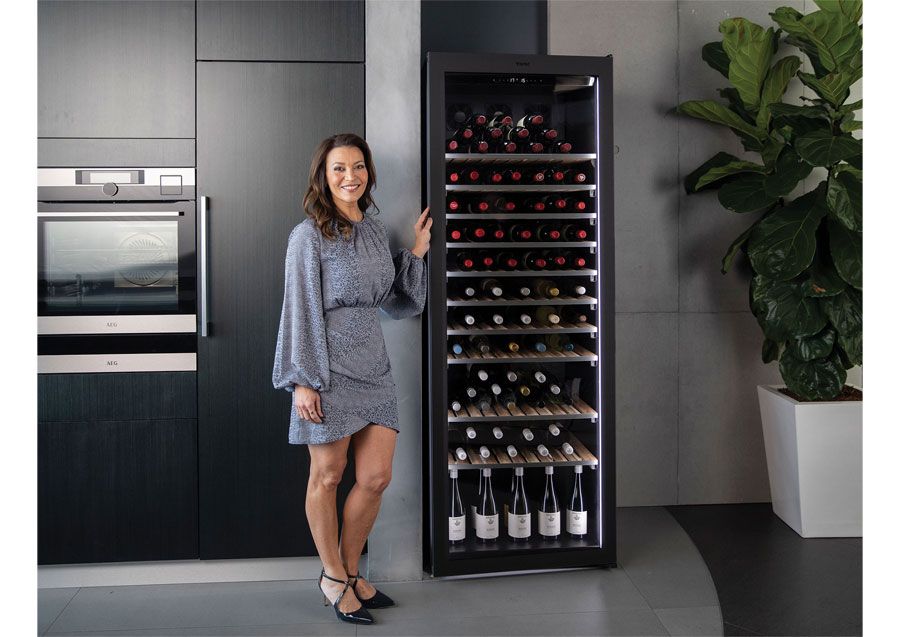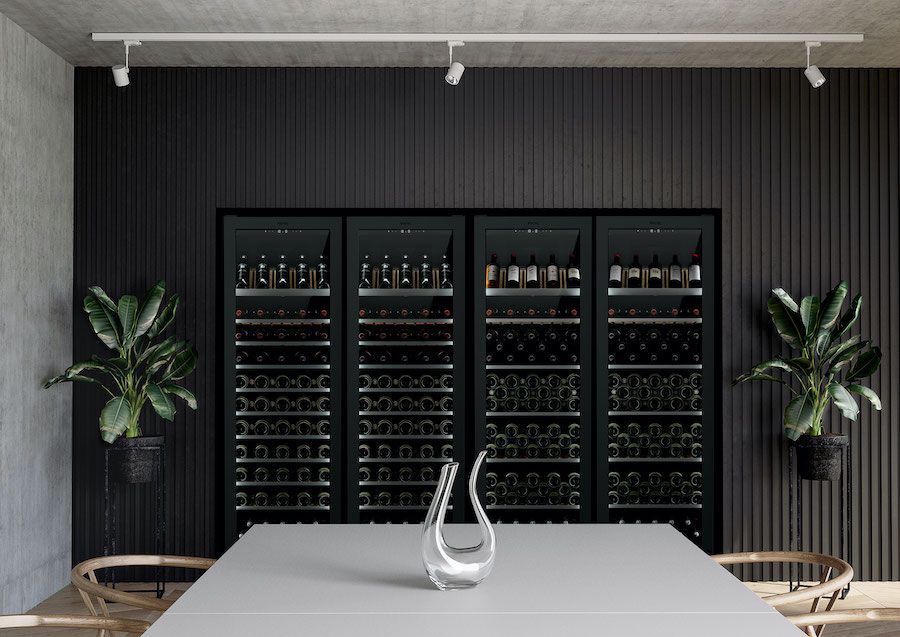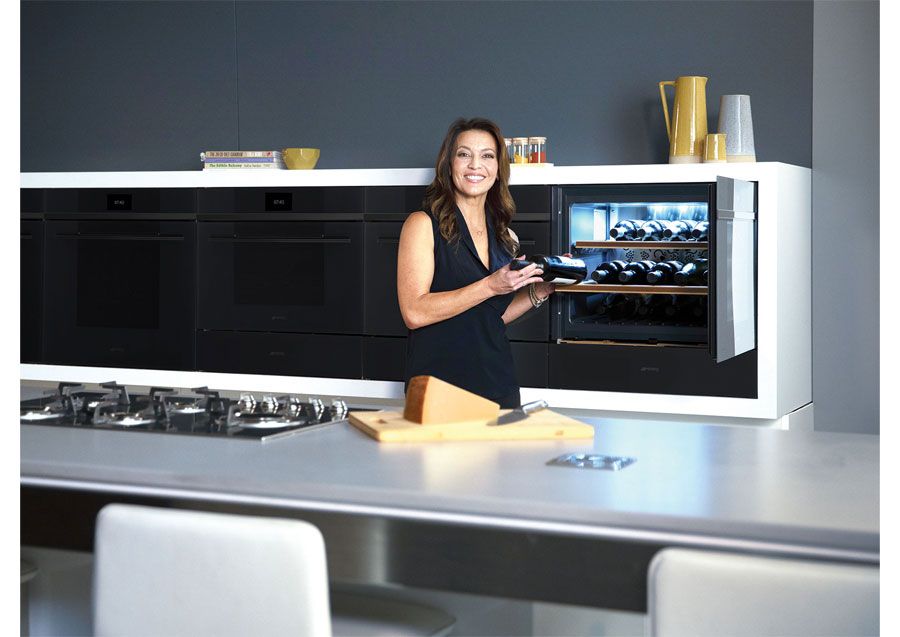 Design
Now's the perfect time to start fresh and build the kitchen of your dreams. Use your creativity and personal style preference to create a kitchen design that you'll want to occupy and use!
Style: What kitchen design style do you have it mind? Will your kitchen look traditional or have a farmhouse look? Perhaps your new kitchen might have a modern, coastal, industrial or minimalist-Scandinavian style? Will it match and flow with the rest of your home? If your kitchen spills out onto your dining space, will they complement each other? Take into account how your kitchen design will impact on functionality.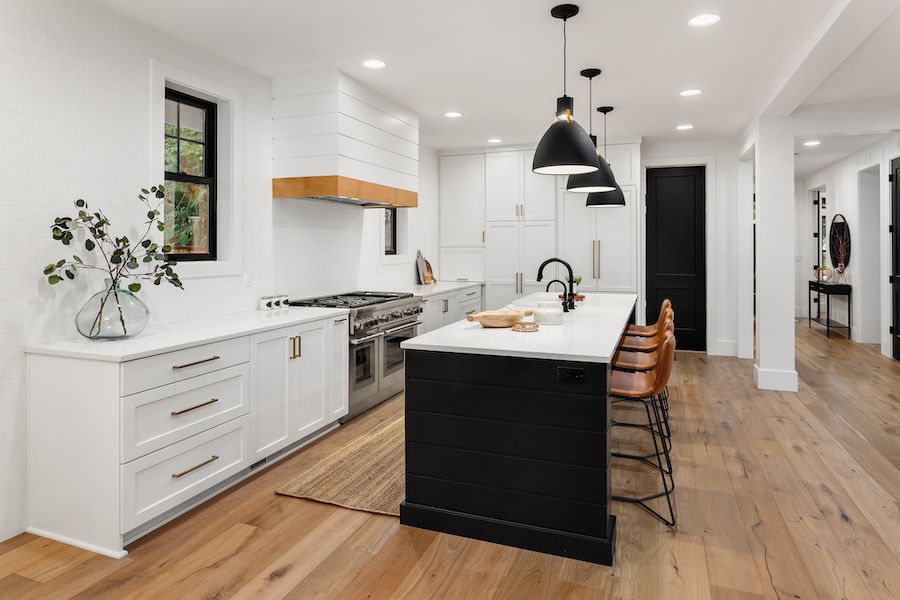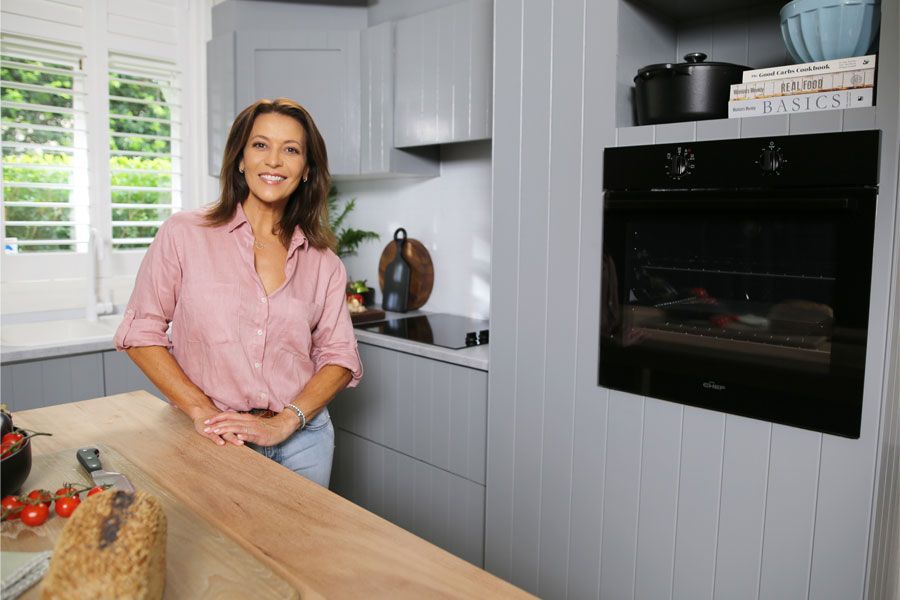 Colours: Will you make use of colours in your kitchen design, or will you keep it quite neutral? The use of colour in the kitchen is great as a focal point whether it's the cabinet colours, back splash or coloured kitchen island. If you want to use colour in a minimalistic way, you could install Black, Brass or Cooper cabinet handles or assign these colours to your sink or tap.
Texture & Materials: Smooth or textured, the way surfaces feel in your kitchen is equally important as the colour. Matte Black is increasingly popular for its elegance and naturally anti-fingerprint resistant properties. Matte surfaces are ideal compared to gloss if easy maintenance is high on your list. Other trending textures used in the kitchen include timber, stone and marble.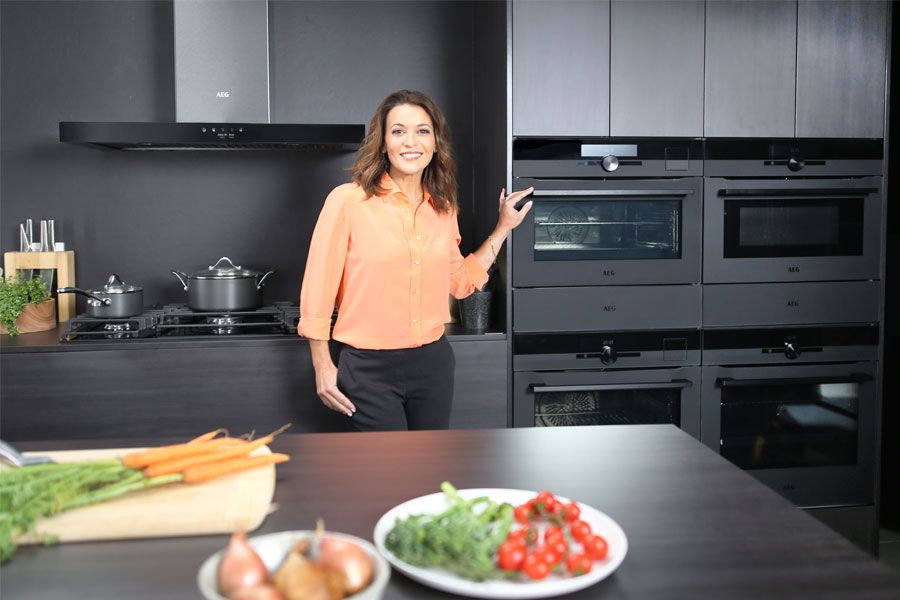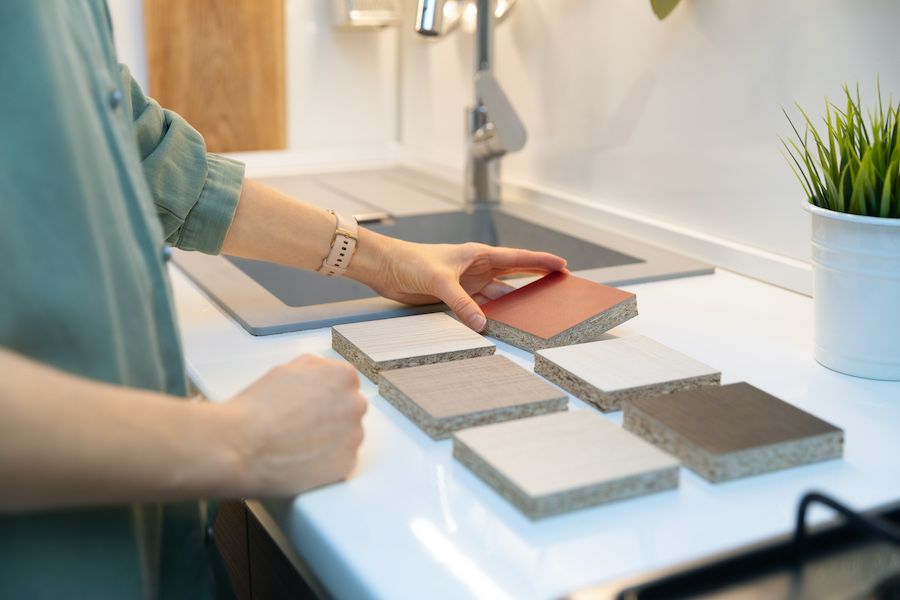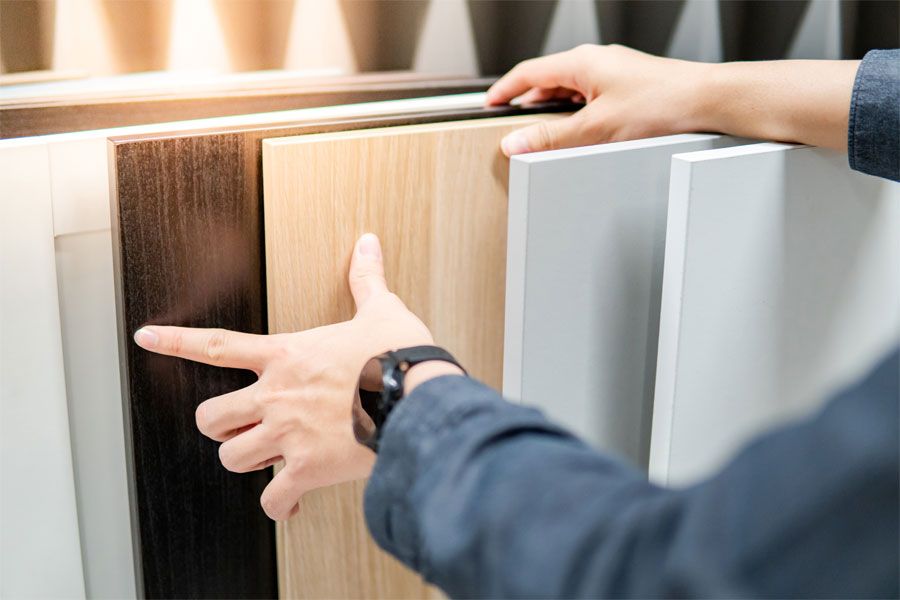 Integrated Design: If you prefer a clean look, an integrated kitchen design will please. An integrated kitchen design is seamless, where appliances are built into and concealed with your kitchen cabinetry. The most common integrated kitchen appliances are rangehoods, fridges and dishwashers, hidden behind your cabinetry with handles to match the rest of your kitchen.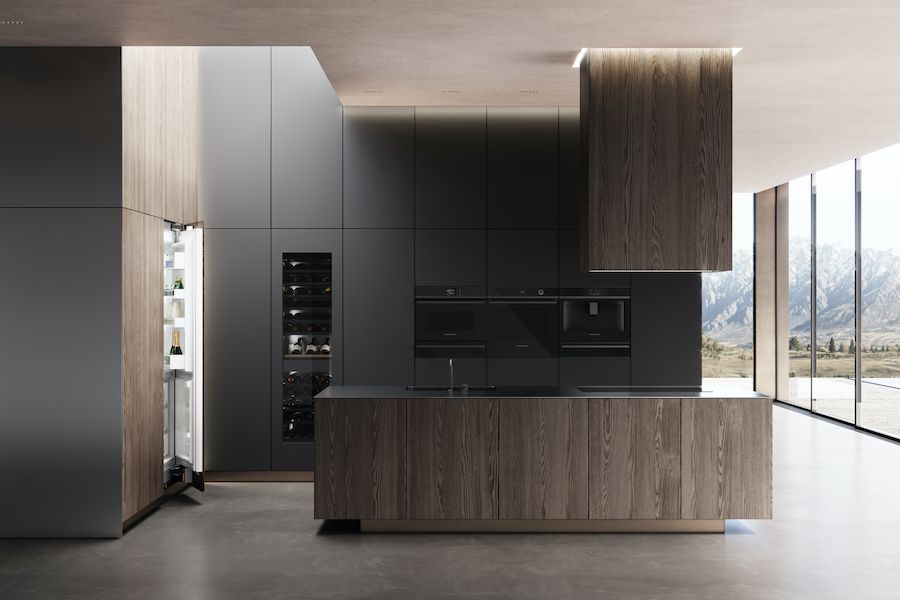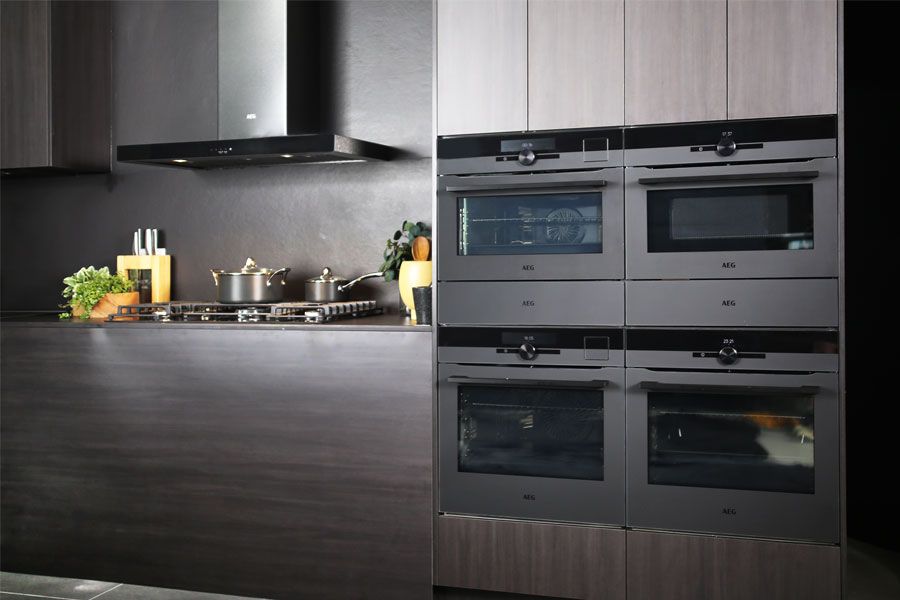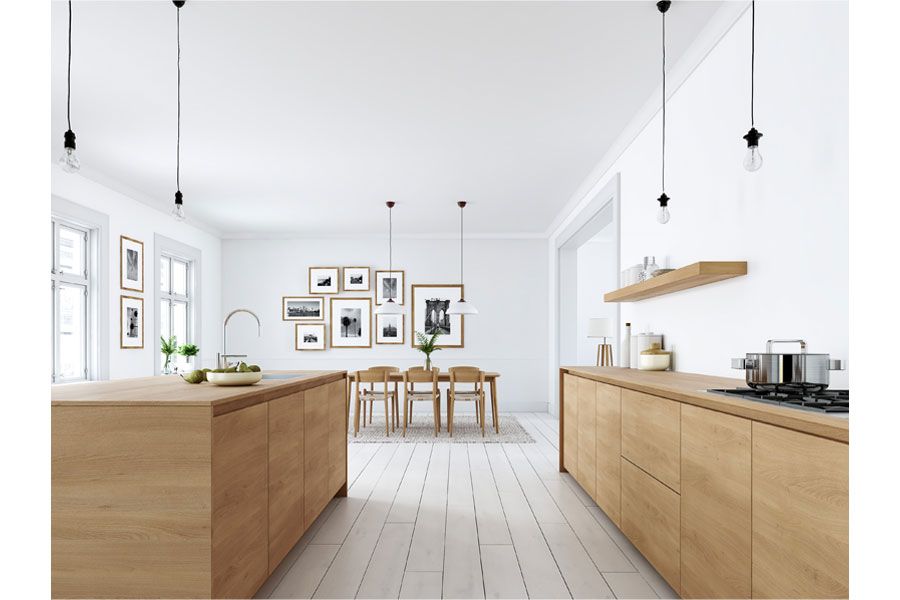 The Finer Details
Once the larger aspects of your kitchen design have been planned and organised, it's the finer details like the sink and tap that will complete your upgraded or renovated kitchen design.
Sinks: What are your needs when it comes to the sink? Do you need a large double bowl sink to make meal prep and washing up easier? Or maybe you just want one statement sink that blends in with your kitchen design? Many sink designs may also come with built-in preparation accessories like chopping boards, knives, and drainer baskets to turn your sink into a food preparation space.
Taps: Kitchen taps of today offer a world of ease and accessibility, making everything from rinsing produce, washing up and drinking water, a breeze! When you're choosing a tap, see if you might need the neck to swivel to easily move from one side of the sink to the other. Do you need a higher tap neck to fill tall jugs and water bottles? A pull-out tap nozzle is handy too to make cleaning up simple. Finally, a tap with built-in filtered, boiling and even sparkling water will change the way you drink water, cook and entertain.
Waste Disposal Units: If your kitchen is usually a busy place, there's a high chance you have a lot of food waste. From fruit and vegetable scraps to egg shells and coffee beans, safely and efficiently dispose them with your very own waste disposal unit. If you're not sure what a waste disposal unit is, it's simply a small unit built under your sink that grounds food into fine particles before being flushed away into the sewage system. A Waste Disposal Unit is ideal to have if you want a sustainable and simple way to remove food waste.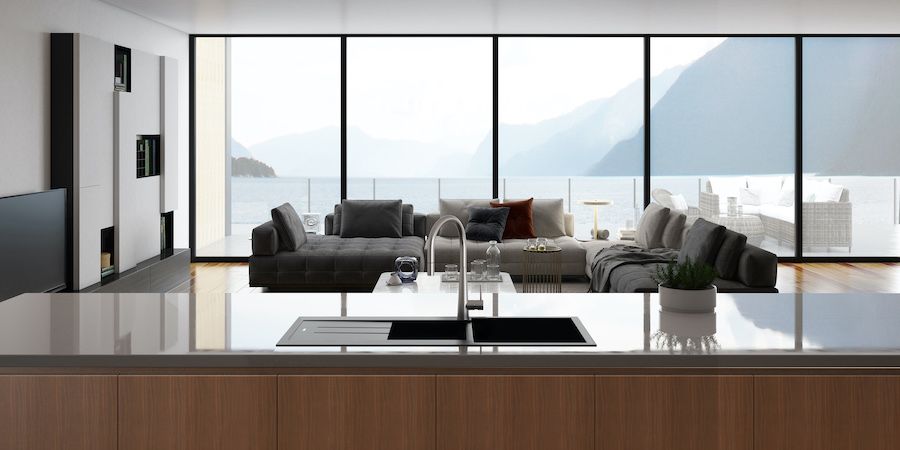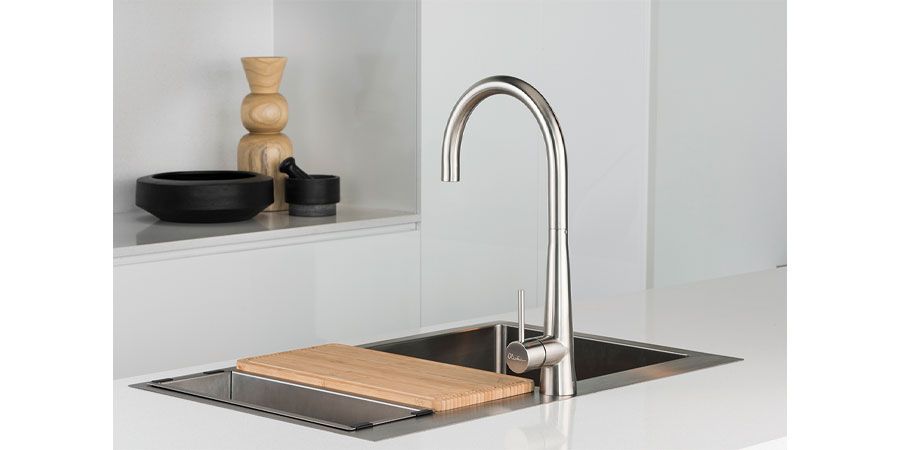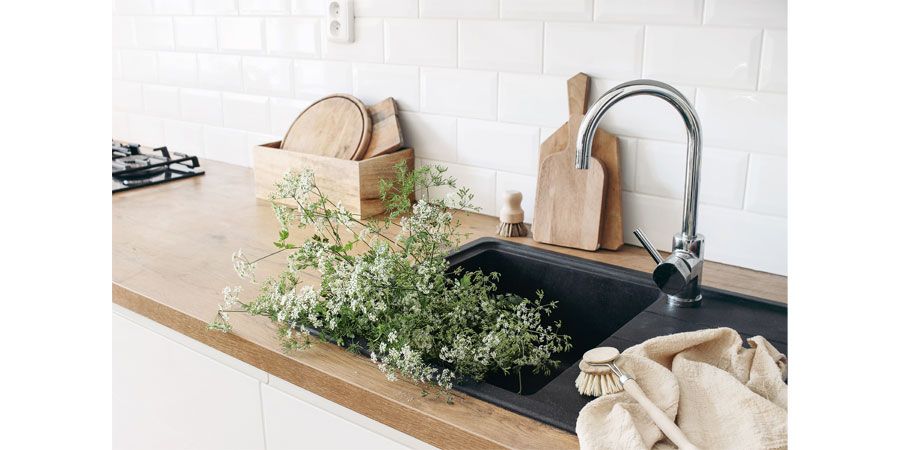 A kitchen renovation is no easy feat. Planning, designing, and recreating your kitchen could take anywhere between weeks to months. Before you dive into building your dream kitchen, knowing what your needs and wants are will eliminate the headache associated, plus it helps to have a professional by your side. To find out more about the aspects of the kitchen (and the right renovation pathway for you), view our Kitchen Buying Guide below.
VIEW KITCHEN BUYING GUIDE