Wash Your Way: Smeg & Haier Dishwashers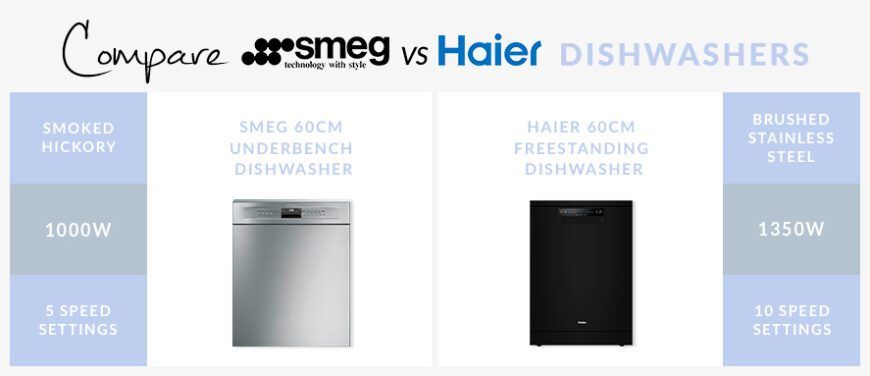 Buying a new dishwasher is no simple task. From its capacity to number of wash programs and efficiency, there's plenty to consider. At National Product Review, we love to make your life at home easier, and what better way than to compare dishwashers from Smeg and Haier. The dishwashers include Smeg's 60cm Underbench Dishwasher and Haier's 60cm Freestanding Dishwasher.
Check them out below and make washing up in your kitchen a breeze!
DESIGN & INSTALLATION
With a Stainless Steel front and underbench installation, the beautiful Smeg 60cm Underbench Dishwasher is worth the trouble once you see how seamlessly it blends in with your kitchen.
With its Freestanding design, the Haier 60cm Dishwasher is easy to install and can be placed almost anywhere; so you can move it and take it with you when you relocate.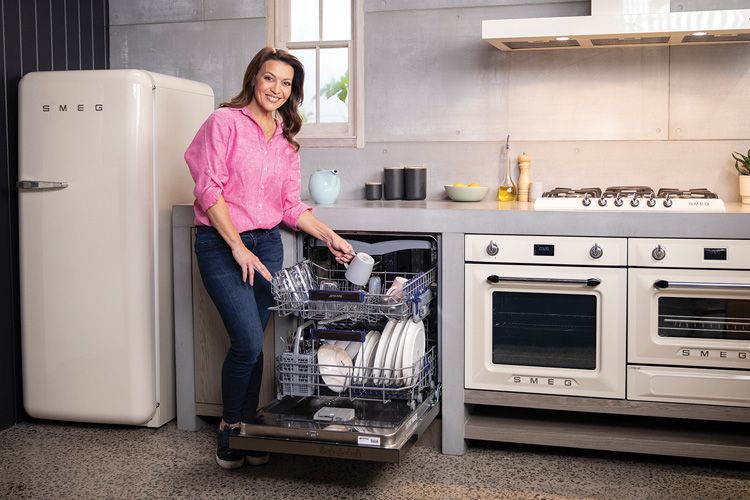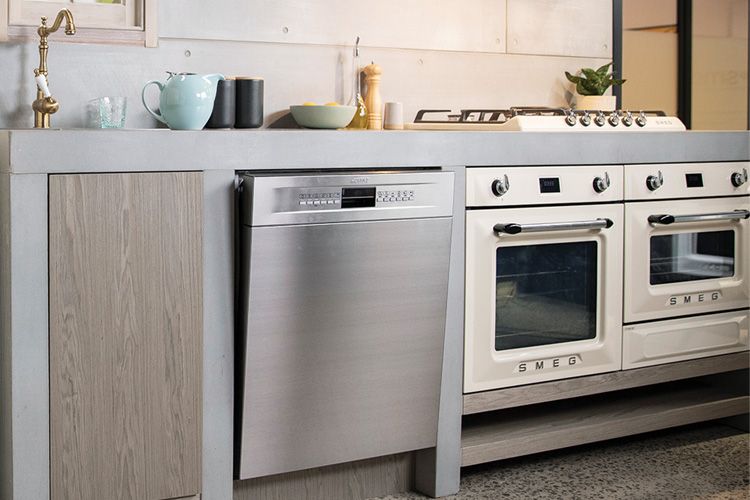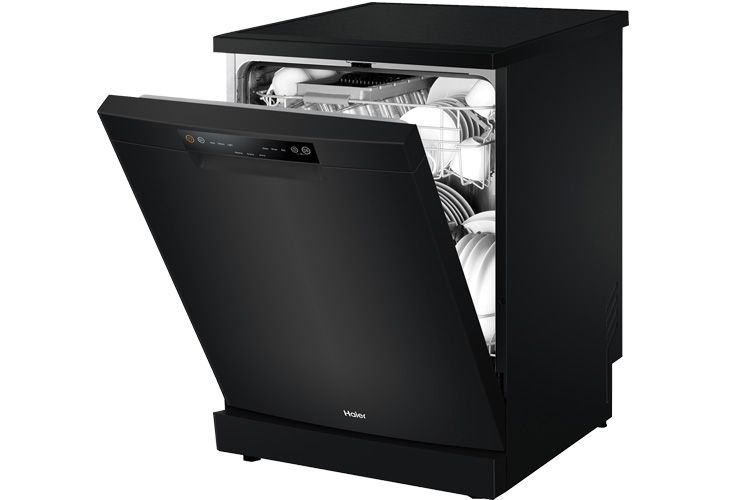 Above: Underbench or Freestanding, there's a dishwasher style to suit your usage and installation needs.
WASH SYSTEMS
The Orbital Wash System in the Smeg dishwasher boasts a smaller spray arm which spins ten times every time the major arm spins, ensuring water is distributed in-between every dish. Enjoy efficient results thanks to the dishwasher's SmartDry Natural Drying: at the end of the wash cycle, the door is slightly open enabling steam to escape and dishes to dry naturally.
The Haier dishwasher's ThermoDry system helps deliver super dry results, even for those difficult-to-dry plastic containers, so you can go from unloading to stacking them right into the cupboards.
PROGRAMS 
Smeg's 60cm Underbench Dishwasher features 15-place settings; ideal for growing families who have plenty dishes at the end of the day. With 10 wash programs to choose from, there's a cycle for any type of mess. Had a quiet day? This Smeg dishwasher's ½ load FlexiZone comfortably washes a half load with reduced consumption.
Small families, coupled or single households will benefit from Haier's 60cm Freestanding Dishwasher. It's great for low demand washing with 15-place settings and 6 wash programs that covers a range of essential needs like Eco, Glass and Rinse.
CONTROLS
Smeg's dishwasher features push button controls, delay start up to 24 hours and a child lock that delivers an easy and safe washing experience. The dishwasher's cutlery basket and cutlery tray provides greater space to suit all load types.
Haier's dishwasher can be controlled with the soft touch LED controls which beautifully complements it gorgeous Black front design. Load now and wash later with the delay start up to 24 hours and keep kids from interrupting the cycle with the child lock. A cutlery basket and half tray offers more space for all your cooking and eating utensils.
Below: Smeg's dishwasher features push buttons while the Haier dishwasher operates with soft touch LED controls.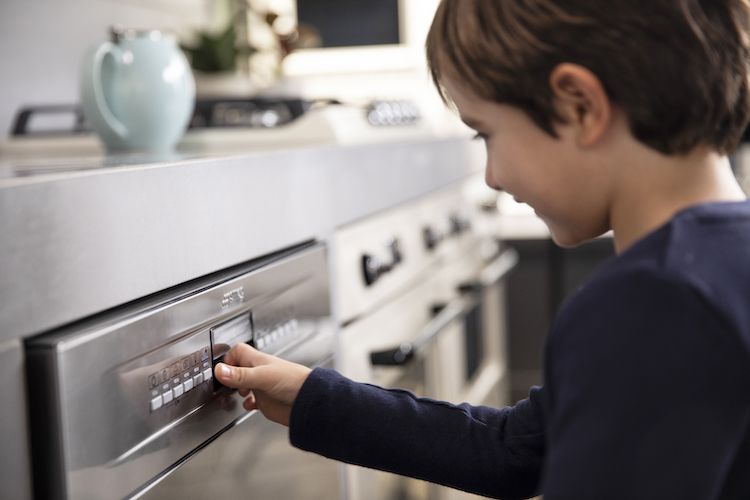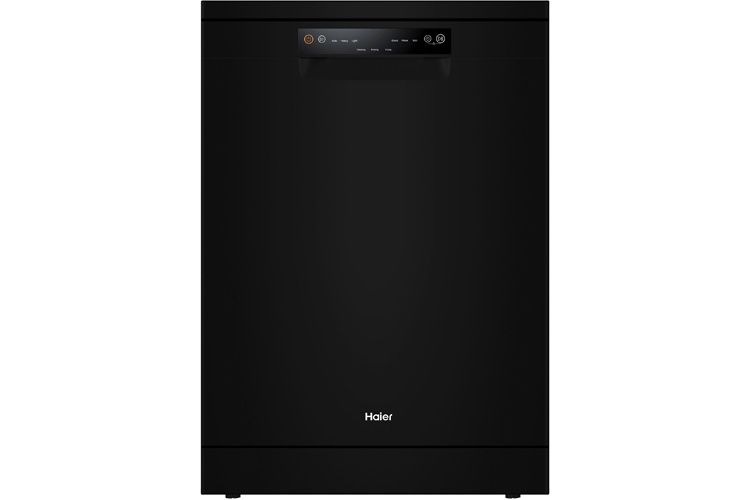 EFFICIENCY
Boasting a 4-Star Energy and 6-Star WELS rating, the Smeg dishwasher combines the best of function and efficiency.
Rated with a 3.5-Star Energy and 5-Star WELS rating, this dishwasher is one to help reduce your environmental impact.
COMPARE THE PAIR
Dishwasher Model

Smeg (DWAU6315X2)
60cm Underbench Dishwasher

Haier (HDW15V2B2)
60cm Freestanding Dishwasher

Best Suited For

Households with high washing demands, eco-conscious consumers

Low mess households with minimal washing needs

Place Settings

15 Place Settings

15 Place Settings

Wash Programs

10 Wash Programs

10 Wash Programs

Drying Technologies

SmartDry Natural Drying

ThermoDry System

No. of Spray Arms

2

2

No. of Baskets

3

4

Cutlery Basket/Tray

Basket and Tray

Basket and half tray

Controls

LED

LED

Display Type

1 Year

1 Year

Delay Start

Up to 24 hours

Up to 24 hours

Child Lock

Yes

Yes

Water Consumption (L/Wash)

9.9

11.9

WELS Water Rating

6

5

Energy Consumption (kWhr/yr)

243

283

Energy Star Rating

4

3.5

Colour

Stainless Steel

Black
Find your perfect dishwasher! Click on the links below to find out more about each dishwasher mentioned or browse dishwashers from all the biggest brands on our site.