Need New? Take Advantage of Black Friday Sales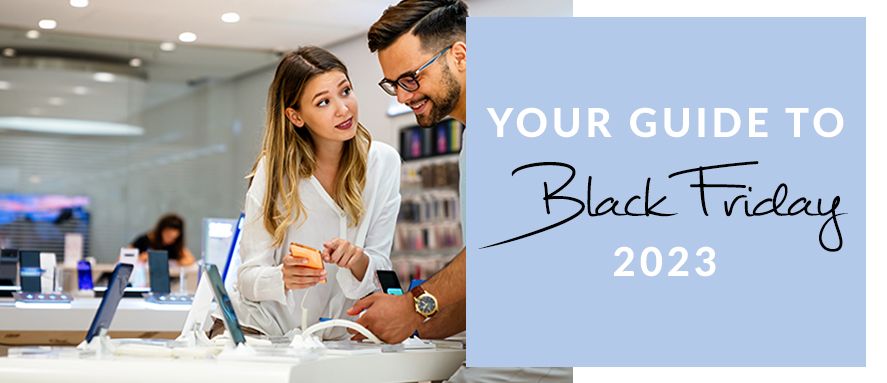 Black Friday is the ideal time for updating or upgrading so that you're ready for the summer entertaining season.
Make the most of specials during Black Friday and save on big-ticket items like home appliances. Across the home, we know that there's always something that can help improve your lifestyle, that's why in this blog, we explore our current favourites from big brands including Miele, Samsung and LG – and we'll show you how these appliances can make life great.
Upgrade in the kitchen with Miele's 60cm Integrated Dishwasher
Things to love about this dishwasher:
15 place settings
10 wash cycles
AutoDos automatic dispensing
Miele@home app compatible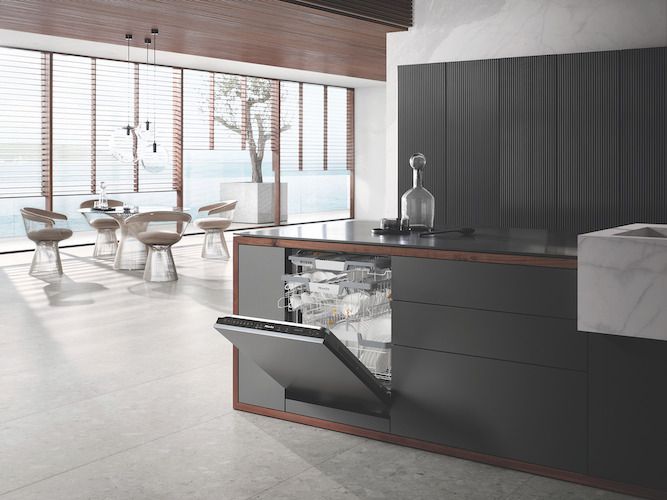 Washing up after dinner or piles of your cookware during the festive season is effortless when you have Miele's 60cm Integrated Dishwasher in your kitchen. As it seamlessly blends in with the rest of your kitchen, this Miele 60cm Integrated Dishwasher delivers with its 15 place settings and 10 wash cycles, which includes Automatic, Intensive 75°C, QuickPowerWash and ECO.
Boasting AutoDos automatic detergent dispensing, smart connectivity and remote control with the Miele@home app, this Miele 60cm Integrated Dishwasher is one to have! Plus, with its efficient 4.5-Star Energy Rating and 6-Star WELS Rating, this Miele dishwasher will prove its worth, by helping you save on time, effort and consumption!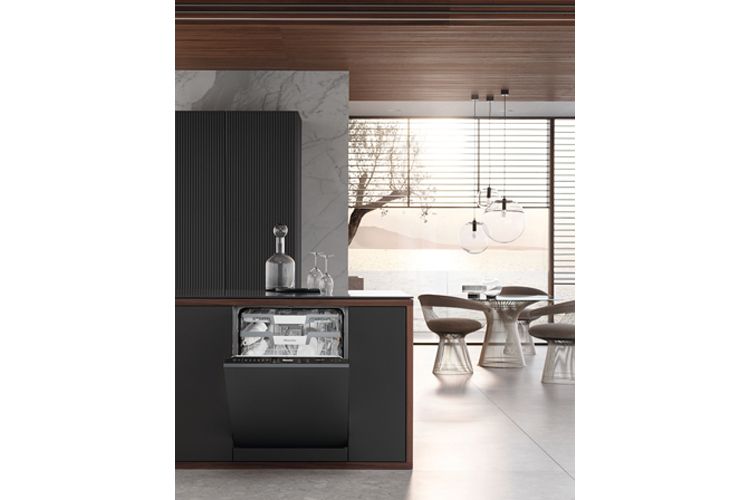 Upgrade your wardrobe or laundry with LG's Styler™ Steam Drying Cabinet
Things to love about this steam drying cabinet:
Capacity to fit a few outfits
Perfect for non-tumble dry items like shoes & soft toys
A range of functions including refresh, deodorise, eliminate allergens, reduce wrinkles
ThinQ® app compatible for smarter control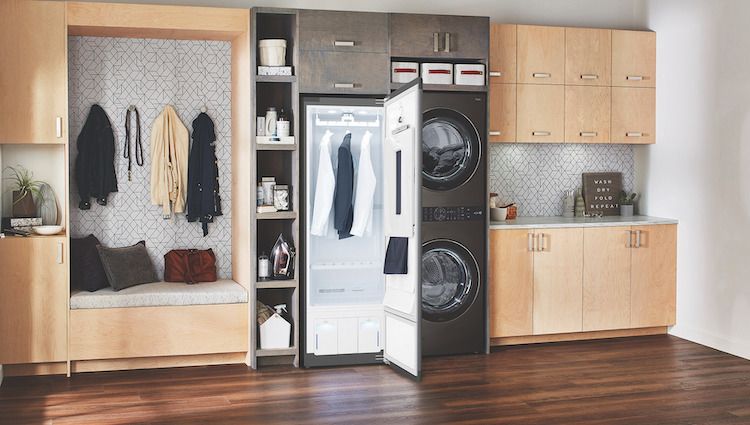 When your time allocated for doing laundry is short during the holidays, this LG Styler™ Steam Drying Cabinet will please! With the capacity to fit up to 5 items of clothes and a pair of pants, quickly dry and refresh a small load of laundry while you get on with the better things in life – like spending time with loved ones.
Built with a glass mirror door, this gorgeous cabinet features a range of functions to meet any need whether you're looking to refresh and deodorise your garments or wanting to reduce wrinkles and exposure to allergens. Wi-Fi enabled, the LG Styler™ is ThinQ® compatible, so that you can intelligently start, monitor and access extra programs on your smartphone or tablet.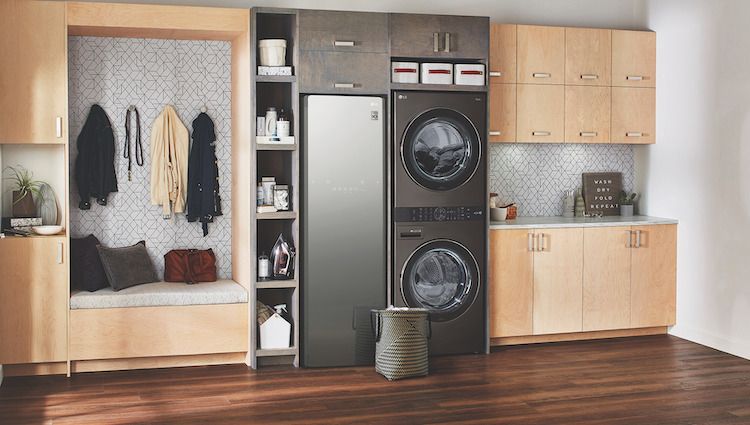 Upgrade your home cinema or family room with Hisense
If you're an entertainment lover, we know that you'll appreciate the joyful combo made possible with a new Hisense 75" 4K TV and soundbar.
Hisense's 75" U7KAU 4K Smart Mini-LED QLED TV
Things to love about this TV:
Mini-LED delivers sharper contrast and real-to-life colours
It's IMAX enhanced and ready for movies
Hands-free voice control with Amazon Alexa built-in
Slim design & bezel-less frame suits any interior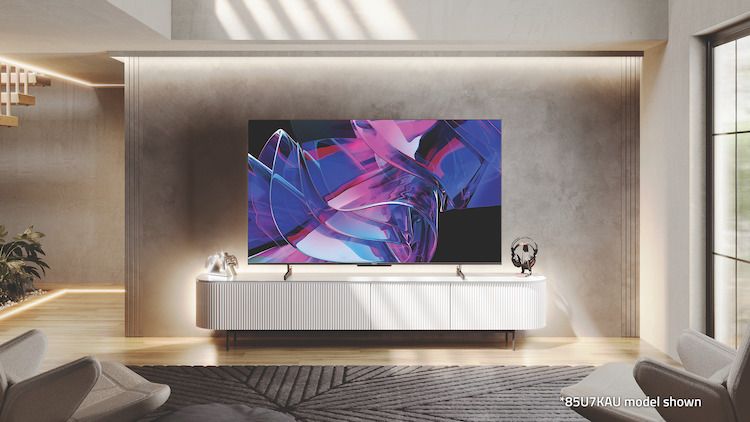 Get set for a summer of entertainment that can be enjoyed with the vibrant colours and incredible contrast delivered by this large-screen Hisense 75" 4K Smart Mini-LED QLED TV. Perfect for binge watching Christmas movies, the Boxing Day Test Match, or streaming cartoons to keep the kids entertained, this Hisense TV is ideal for any genre. Watch with captivating visuals thanks to Mini-LED, QLED and ULED technology.
IMAX enhanced with Dolby Vision™ IQ and Dolby Atmos®, as well as the AI Sports Mode and Game Mode Pro, this TV is perfect for movie nights and so much more! Managing entertainment this summer and future summers will be a breeze! This Hisense 75" 4K Smart Mini-LED QLED TV works with Google Home, Apple AirPlay, Apple Home and it has Amazon Alexa built-in for effortless voice control. Sporting a barely-there bezel-less screen, this TV is simply begging to be in your home.
Hisense's 5.1Ch Soundbar with Wireless Subwoofer
Things to love about this soundbar:
Includes a wireless subwoofer and rear speakers
Soundbar has 5.1 channels and 7 built-in speakers
Dolby Atmos and DTS:X audio technology
A range of modes including Movie, Music, Sport and Game
Sit back and hear it all with impactful sound with this Hisense's 5.1-Channel Soundbar. With a Wireless Subwoofer and Rear Speakers included, this soundbar is the perfect match for spacious rooms and large TVs to ensure audio reaches everyone who's watching. The soundbar features 340W sound, 7 built-in speakers, and Dolby Atmos and DTS:X audio technology which ensures sound is up-firing and side-firing for an immersive home entertainment experience.
A range of connection methods including Bluetooth 5.0, HDMI eARC and USB, as well as various pre-set modes means this soundbar is easy to set up and enjoy no matter what's playing. Perfect for movie nights, live footy games and rocking out to your favourite tunes, this Hisense Dolby Atmos soundbar is designed to provide an audio experience that is out of this world.
We'll Help You Update, Upgrade & Find Something New this Black Friday!
Haven't yet found what you need in the lead up to the holidays? We'll help you find it! With hundreds of products on site, real customer reviews, comprehensive buying guides, insightful product views and direct links to retailers, we're your one-stop shopping guide. Click on the link below and check out how National Product Review can help you shop this Black Friday.