A Comparison: Built-In vs Freestanding BBQs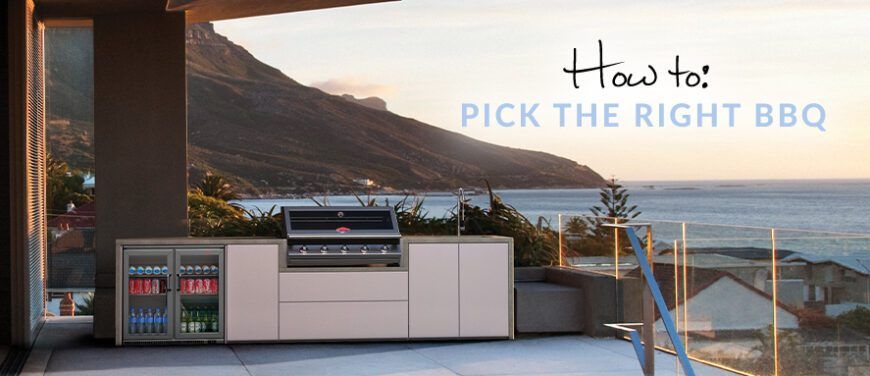 Are you looking to purchase a new BBQ? Perhaps you're replacing an existing model or you're getting your first BBQ just in time for summer entertaining? Whatever stage you're at, we're here to help you find your perfect BBQ!
The BBQ you buy will depend on your lifestyle, usage, number of people you're feeding and your space. The most popular types of BBQs are: Freestanding and Built-In BBQs. If you're unsure what the differences are between the two and which is better suited to your needs, then you're in the right place.
– What's the main difference between a Freestanding and Built-In BBQ?
In very simple terms, the main difference between Freestanding BBQs and Built-In BBQs is that Freestanding BBQs can be stood up on their own, they're portable and offer flexibility. Built-In BBQs on the other hand, are permanently built into an outdoor kitchen cavity or benchtop and cannot be moved.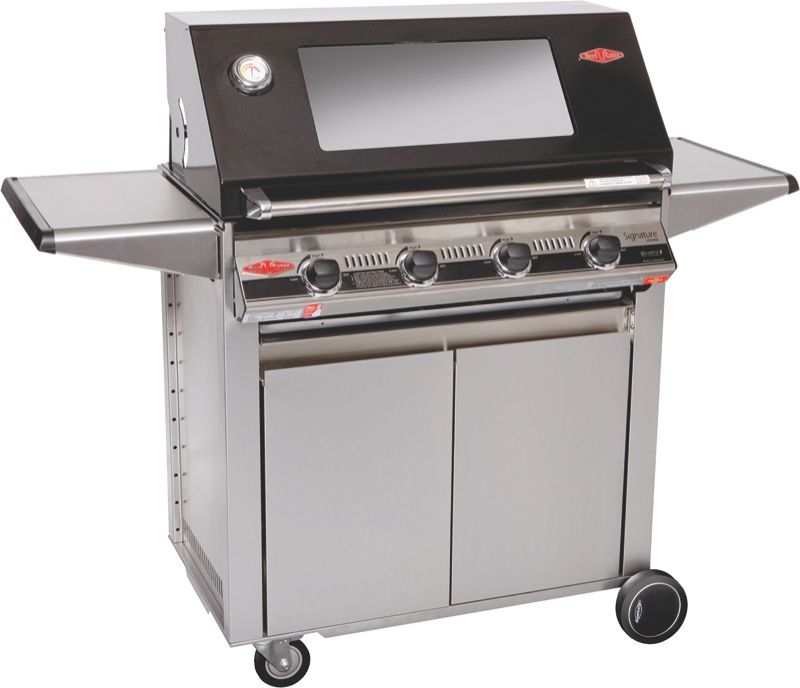 Top: BeefEater's 142cm Outdoor BBQ offers spacious cooking and
freestanding flexibility, suitable for large patios and backyards.
– How do I know which type is best for me?
The type of BBQ that will suit your needs ultimately depends on the below. Having a good idea and response to the below questions will make your buying process easier:
Your space: do you have a large outdoor entertaining area or does your home only have a small patio? Maybe you live in an apartment and your balcony is your only outdoor space?
Your lifestyle: do you want to move your BBQ or take it with you when you're camping or even when moving house? Or will your BBQ be a permanent value-add to your home?
Who are you feeding: how many people do you usually cook for? Is it just for your immediate family or do you usually entertain friends and neighbours too?
– I live in a small home, which type of BBQ is best?
A Freestanding BBQ will best suit a smaller home. If you have space to wheel and or move, then a Freestanding BBQ with wheels will be perfect. Some Freestanding BBQs that are compact can be used on a tabletop and are ideal for apartments and balconies.

Top: BeefEater's 2-Burner Mobile Gas BBQ is the perfect BBQ for
smaller homes, camping and travelling.
– I have a large family and want to entertain regularly. Which BBQ will work better?
This will depend on your space. If you have or will be creating a dedicated outdoor kitchen or entertaining area, then a Built-In BBQ is the perfect fit. If you want more flexibility and want to take your BBQ with you, then a Freestanding BBQ is the one for you.
– What else should I consider when buying a BBQ?
Other factors to take into account when shopping for a BBQ include:
Your budget
The BBQ fuel type: gas, electric or charcoal?
Storage space such as side trays and condiment baskets
Other cooking functions like a wok burner, roasting hood & temperature gauge
Below: BeefEater's Signature ProLine 6-Burner Built-In BBQ combines style
with functional features like a roasting hood, temperature gauge & warming rack.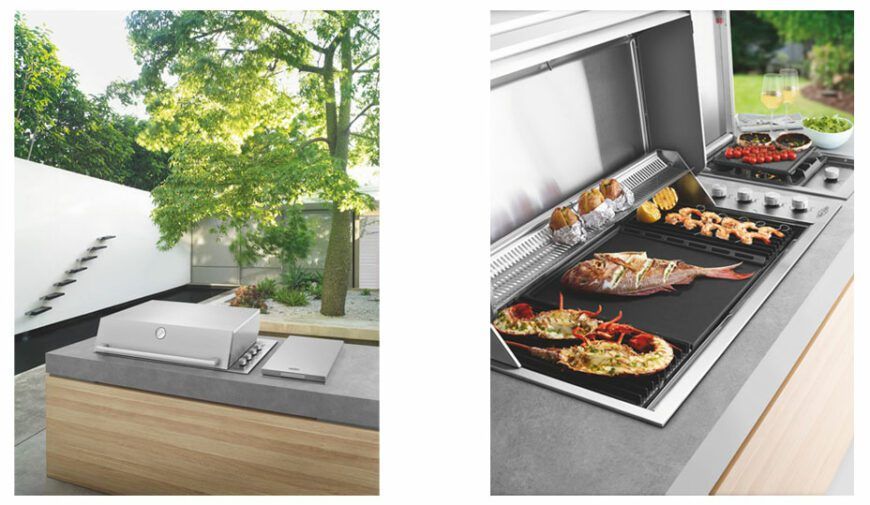 BBQ Comparison
Ready to buy? Secure your BBQ preference with our handy comparison guide below.
Freestanding BBQs
Built-In BBQs
Installation Type
No installation is required, just set up wherever you like and start cooking. Electric-powered BBQs/grills will need close proximity to a power outlet.
Specific State and Australian requirements need to be met for installation. Regulations will guide how the BBQ can be installed, for example with open ventilation and away from combustible material.
Size
Minimum 1x burner, with some models boasting up to 8x burners. Compact portable models typically have 2x burners while backyard ones commonly have 4x burners.
Built-In BBQs feature from minimum 1x burner with most models featuring 4x burners. Some larger models can feature anywhere from 6 up to 8x burners.
Suitable BBQ Fuel
Electric, gas and charcoal
Electric and gas, with charcoal a rarity
Can Feed Up To
Ideal for 1-2 people or a small group.
Perfect for larger groups and backyard parties, 6+ people.
Portability
Yes
Not portable
Extra Functions
Storage cabinets, side trays, condiment baskets
Side burner, teppanyaki plate and wok, roasting hood, temperature gauge
Cost
Affordable, usually a few hundred up to the thousands.
Often more costly than freestanding BBQs, from the thousands onwards.
Suitable For
Camping, Road Trips, Caravans, Occasional BBQ chefs
Home entertainers, avid BBQ chefs, large families
Installing a Built-In BBQ?
If you're purchasing a built-in BBQ for your home, installation must also be considered. In Australia, specific State and Australian requirements need to be met for installation. For assistance with installing your built-in BBQ, always consult a professional.
If you need your BBQ installated, please contact your local retailer so they can put you in touch with suitable installation services.
Still unsure about which BBQ to get for your home, lifestyle and needs? Why not seek the guidance of our BBQ Buying Guide. Read up on a wide range of functions and features to ensure your BBQ is the perfect one!
VIEW OUR BBQ BUYING GUIDE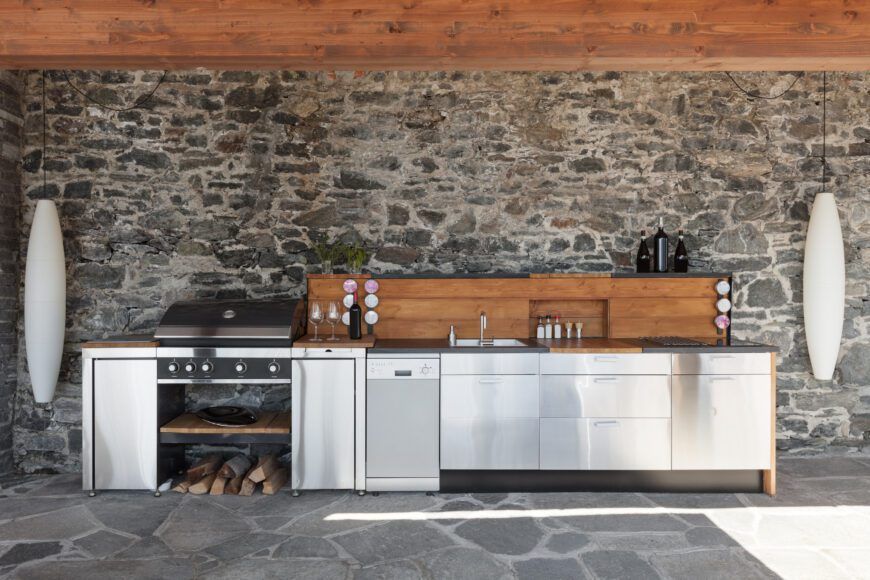 Cleaning & Maintaining your BBQ
Your BBQ should be your pride and joy, it brings everyone together and is the main provider for memorable lunch and dinners. Ensure your BBQ is always ready to cook and serve with our cleaning tips.
Cleaning your BBQ may feel daunting, but with our step-by-step guide, you'll become a cleaning pro in next to no time. Give your BBQ the tender loving care it deserves today. Click on the link below to see our top cleaning and maintenance tips.
CLEAN & MAINTAIN YOUR BBQ