Easy Hummus with the MultiPro Express Weigh+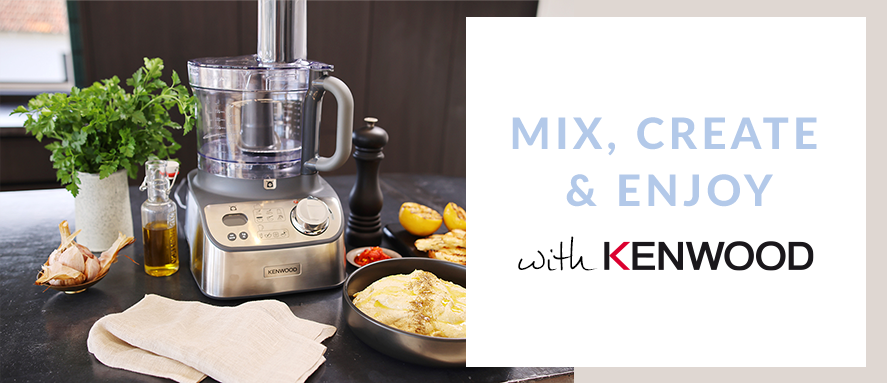 Need to quickly fix up dinner or a snack? Whip up your creations with ease and speed with Kenwood's new MultiPro Express Weigh+ Food Processor. This revolutionary food processor will make any meal light work with its integrated digital scales – so you can weigh then chop, mix and more with the one unit.
With a range of accessories included, like a processing bowl, a glass blender, a citrus juicer and dough tool, a world of food creation awaits. Easy to use, gather the kids around to create some delicious treats, like this healthy hummus recipe below.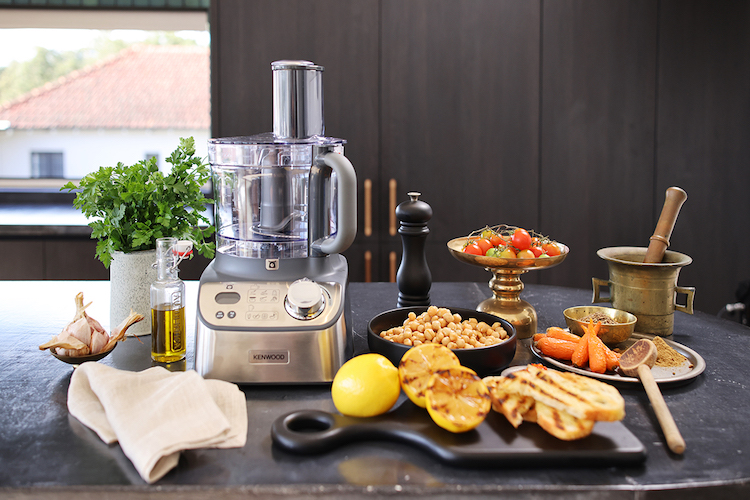 Hummus
Prep Time: 5-20 minutes
Cooking Time: No cooking
Ingredients:
125g tinned chickpeas
Juice of 1 lemon
30ml (1.5 tbsp) tahini
2 cloves garlic
50ml (3 tbsp) olive oil
Pinch of salt
Method:
Required accessories: Processing Bowl and Knife Blade
Firmly attach the bowl to the processor's unit and fit the blade into the bowl. Add all the ingredients to the bowl.
Fit the lid to the bowl tightly. Press the top left, one-touch button (pictured with the large knife) and blend for approximately 30 seconds.
To ensure even blending of all ingredients, stop the processing to scrap down the mixture if necessary, until well combined.
If ingredients aren't fully processed together, apply more processing power until all combined (another 30 seconds or so).
Remove the lid and the blade and spread the hummus paste onto pitta bread or eat as a dip with vegetable sticks or tortilla chips.
Note: Fresh Hummus will last up to 7 days if refrigerated.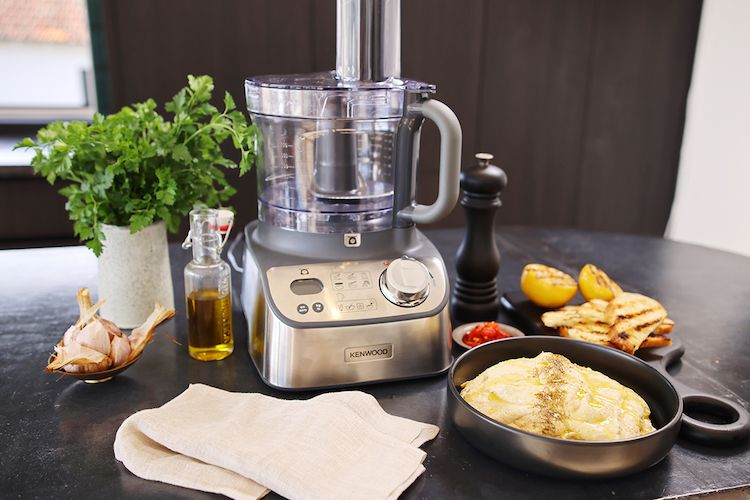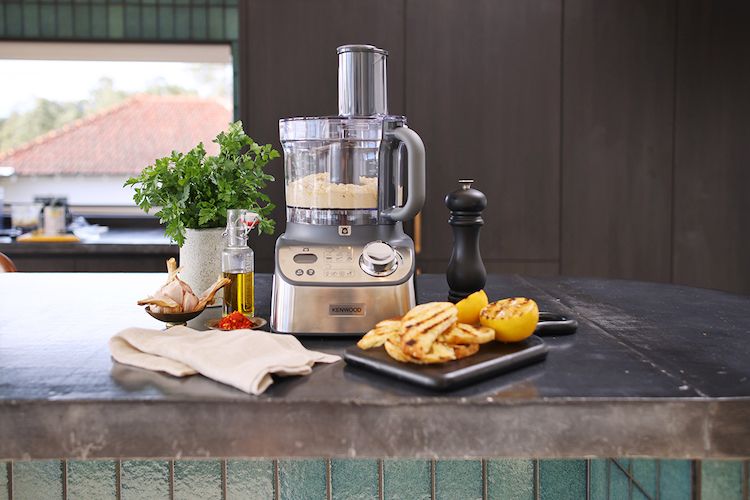 Quick, easy and delicious! Enjoy fresh hummus at home when you want to with some simple pantry staples and the convenience of Kenwood's MultiPro Express Weigh+ Food Processor. Perfect for any occasion, the MultiPro Express Weigh+ will be your go-to whether you're making dinner, entertaining or the kids are killing time with their food experiments.