Freshen Up Your Laundry Room In 5 Creative Ways!
1. Walls
One of the easiest ways to transform a room is by changing the look of the walls. Whether its painting, retiling (subway tiles are currently on trend!) or getting super creative with wallpapers designs or even rendering!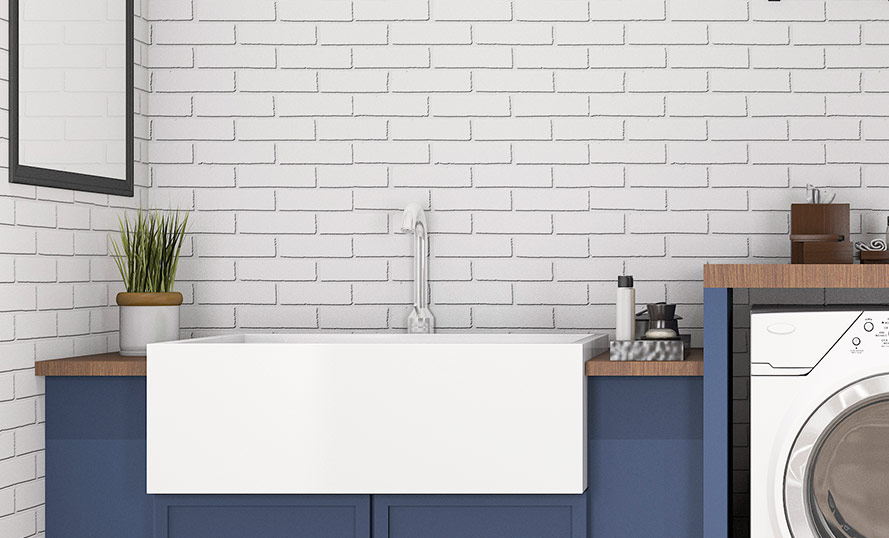 2. Storage and Shelving Options
No one can have enough storage room – especially in the laundry room! If you're wanting items to be in easy reach, DIY Storage shelving units are a must. Otherwise block shelving (think Ikea 8 square, two column shelf) would be handy. This can also be freshened up trendy baskets which act as hidden storage units for towels or other items which you don't want to showcase.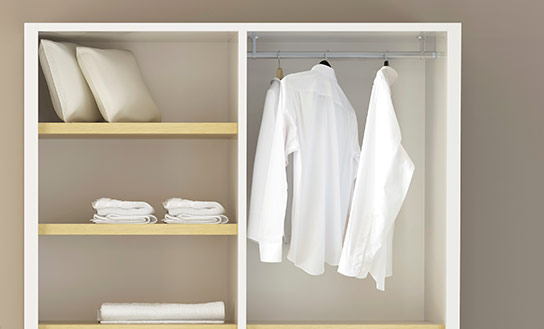 3. Organisation Baskets
Having baskets labelled with the contents such as Pegs or MISC Laundry goods will help get laundry done efficiently and hassle free and it's also a really great way to store your laundry goods as the baskets allow for easy stacking.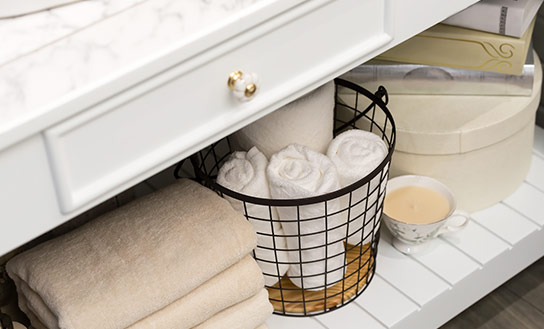 4. Green/Plants
Adding a vase of fresh flowers can definitely lighten up the look of the room. Or for less maintenance, a great idea is to use green succulents, like Aloe Vera or a Cactus that don't need as much water. There are also some great looking 'fake' flowers in florists or gift shops these days. Our tip is to add water at the bottom of the vase, so it looks like the flowers are real! You're guests will never know…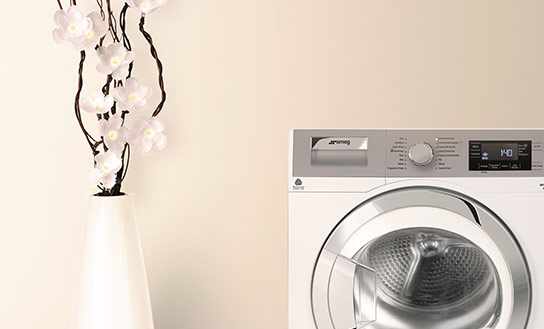 5. Diffusers/Scented Candles
Add some of your favourite scented diffusers or candles to add an aroma and decorative feel to the space. As you can't always have candles lit for safety reasons, a great tip is to take the lid off the candle so the room is still filled with the beautiful candle smell.
Be Fire Safe *Note. If you're going to be using candles, be sure to distinguish after using and to supervise or keep out of reach if there are children present.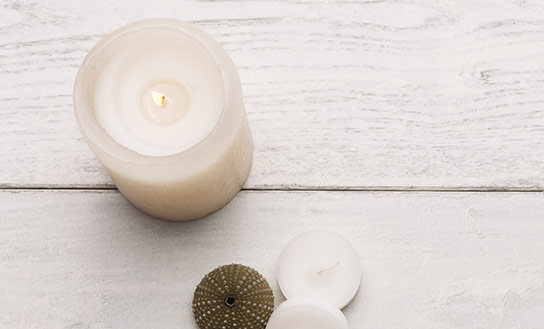 View Laundry RANGE