Hot features you didn't know your aircon had!
Whether it's the first air conditioning unit in your new home or you're replacing an old one, there are many new 'hot' technologies in air conditioners that will make your home comfortable. Cool or heat your home more efficiently than ever with these technological advancements that feature in reverse cycle air conditioners.
Find comfort in convenient settings including timers and sleep modes. Many air conditioners feature timers including 24-hour and program timers so you can set how long the unit will run before it automatically switches off. Weekly timers are great if you like to have the air conditioner on during specific days of the week. Sleep easy with Sleep Timers – simply set when you want the air conditioner to automatically turn off so you can fall asleep comfortably. Models from Kelvinator, Fujitsu and Mitsubishi feature various timers for your scheduling convenience.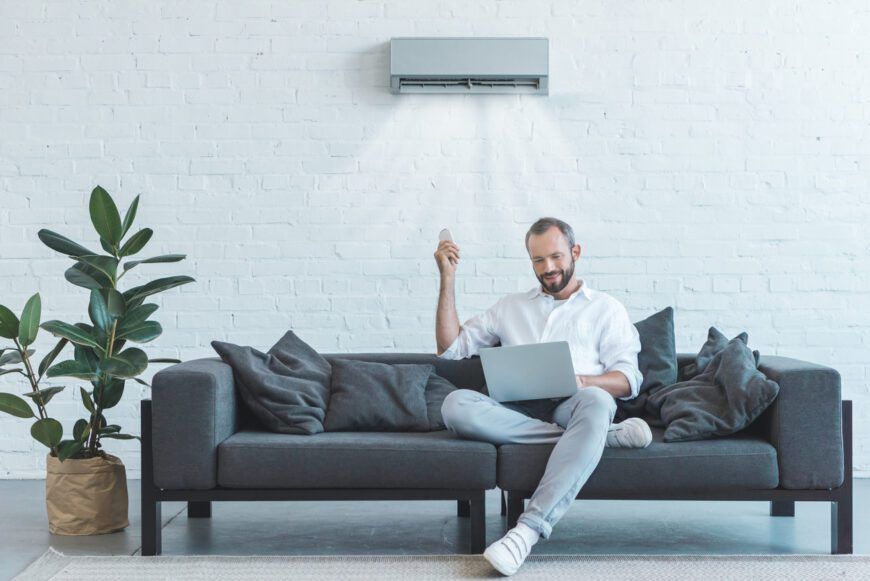 Climate-controlled operation is increasingly popular to eliminate the need for constant temperature change. Commonly known as 'Climate Control', air conditioners with this feature intelligently adapt the cooling or heating to your room's conditions. If there's more people hence warm air evident, the air conditioner may decrease temperatures to efficiently cool the room. Brands including Kelvinator, Fujitsu, Panasonic and Teco feature climate control functions to keep your space comfortable. Smart human sensors are another useful feature to cool or heat where people are in the room. Human sensors in Fujitsu and Panasonic models monitor human location, movement and absence to adjust air flow accordingly. Teco's smart "Follow Me" mode activates the temperature sensor built-in to the remote and the air conditioner regulates the room temperature based on the temperature around the remote, just as if the air conditioner is following you.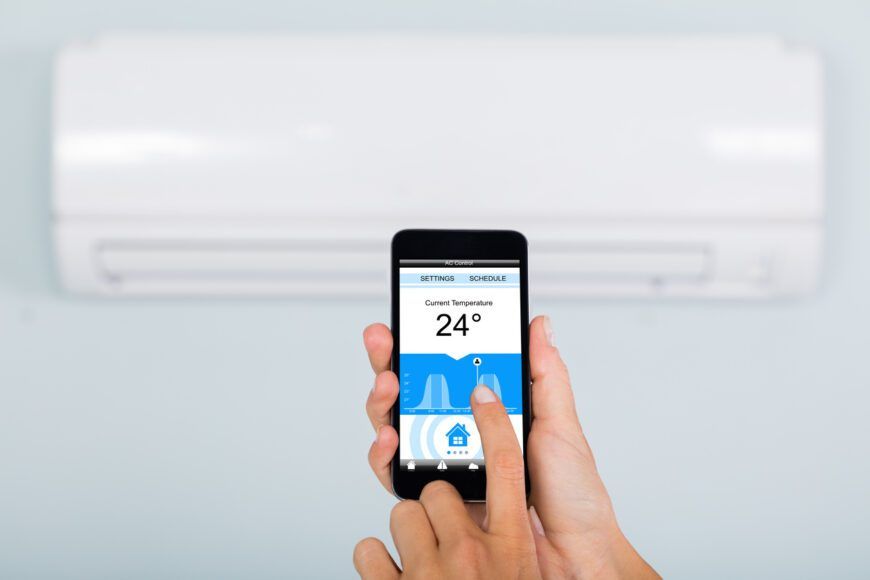 Stay comfortable while also reducing your consumption with energy saving modes. This mode will run on lower energy thus reducing your overall consumption and environmental footprint. Varied by name, many brands will label their energy saving mode with terms such as "Eco Mode", "Energy Saving Mode" or "Quiet Mode". Brands that feature energy saving modes include Fujitsu, Teco and Panasonic.
For your convenience, selected air conditioners can be Wi-Fi enabled so you can remotely control your air conditioner from a smartphone app. Power on and off, set temperatures and monitor the air conditioner all from your smartphone. Plus, you can even power on the cooling or heating so you can come home to a pleasant environment. Selected air conditioners from Fujitsu, Mitsubishi and Teco feature app control.
Ensure your home is comfortable all year round with these smart air conditioner features. There is nothing better than coming home to a cool home in the summer and a toasty home in the middle of winter and with these technological advancements, it's become even easier!
View Aircon Range