Recipe to Love: Slow Cooked Pulled Chicken Tacos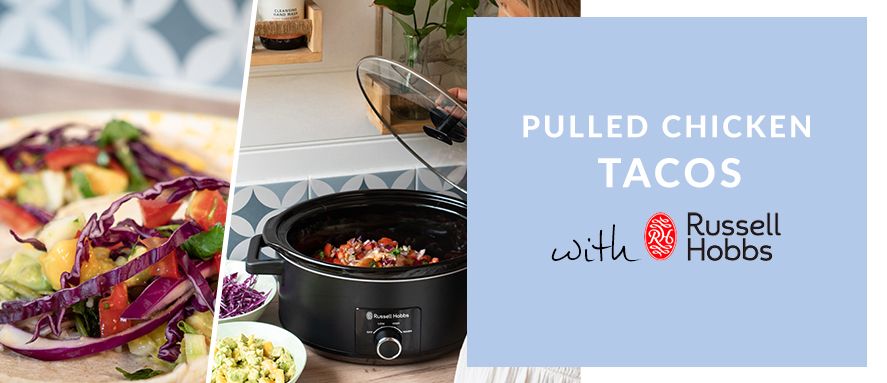 Making healthy and delicious meals doesn't have to be hard. And with Russell Hobbs' 7L Slow Cooker, you can just prepare your ingredients, add them to the slow cooker and let the cooker do all the work for you. Our friend Claire from @vanlifestraya recently tried out the slow cooker for herself. See what she had to say below and check out her super easy Pulled Chicken Tacos recipe that you can try at home.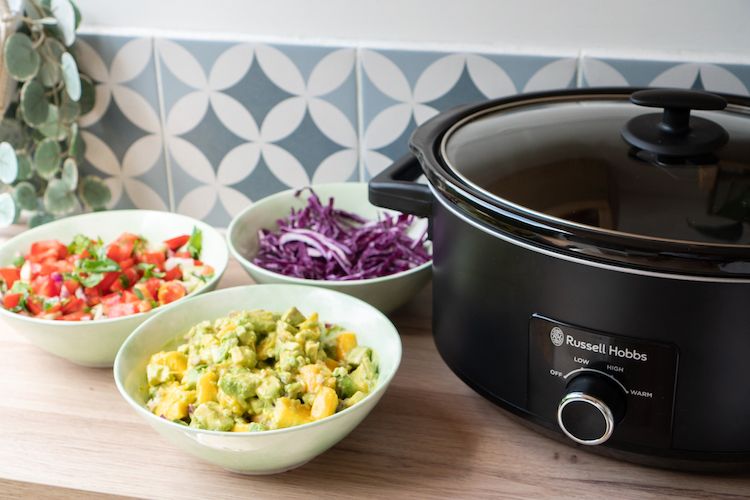 We've had this slow cooker for a couple of months now and honestly, we don't know how we used to live without it!
What I absolutely love about it is that I can quickly prep a meal in the morning, chuck it in the slow cooker and then that's a late lunch or dinner completely sorted. Not only that but the washing up is minimal as it's just one big bowl (that easily lifts in and out of the slow cooker), plus whatever else you've used for the food prep.
As a mum of an 11-month-old active boy, I can't begin to tell you how much easier this makes my life. And yes, I literally mean my whole life! From soups, stews, roasts…you can pretty much make anything in this thing. And that's basically what I do. I just get the ingredients together, chuck it all in, go about our day and then five or so hours later…voila! So simple and yet everything I put into it comes out so incredibly tasty.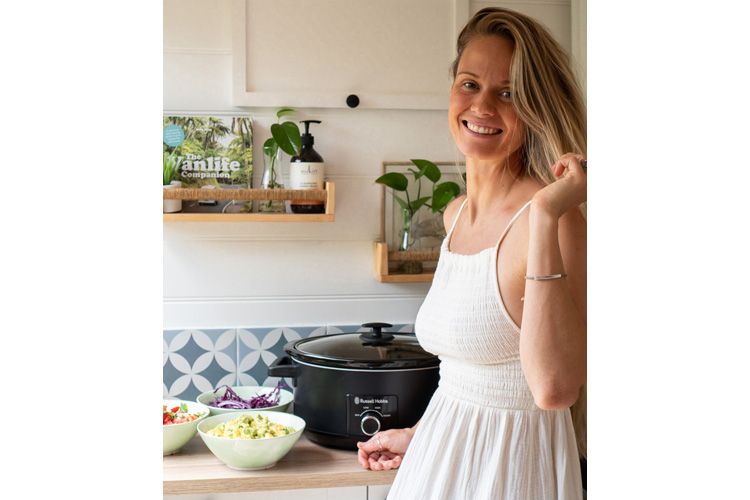 One of our recent go-to meals has been these Pulled Chicken Tacos. Again, it's so simple to make and delicious to enjoy for lunch or dinner.
If you want to give it a go, below are the ingredients I use:
Mango Salsa
Mango, flesh only
Avocado, flesh only
Purple Onion, diced
Lime Juice (just a dash)
Tomato Salsa
Tomato
Purple Onion
Coriander
Garlic
Cucumber
Pulled Chicken
A few pieces of chicken thigh
Paprika
Cumin
Coriander, chopped finely
Garlic, diced
Tomato, diced
Salt & Pepper
Olive Oil (just a dash)
Method:
To make the Mango Salsa, mix the flesh of the mango with the avocado, purple onion and then add a dash of lime juice.
Finely dice all the ingredients to make the Tomato Salsa and combine them in a bowl.
In another bowl, combine the chicken with all the Pulled Chicken ingredients and mix.
Once you're ready, place all the ingredients for the Pulled Chicken into the slow cooker, then add in the ingredients for the Tomato Salsa. Mix evenly, turn on the slow cooker onto high and then just leave it cooking for 4 to 5 hours.
Once cooked, use a fork to gently pull the chicken apart into smaller pieces for serving.
To serve, we topped some soft tortilla wraps with the Pulled Chicken, added the Mango Salsa, folded it up and tucked in. So simple and yet so incredibly delicious!
Time is precious and you can save yourself lots of it by using a slow cooker to make meals. For more inspiration on healthy eating and life on the road, follow Claire, Luke and baby Beau on Instagram @vanlifestraya. And don't forget to follow us on Instagram @nationalproductreview to get all the latest on new product releases, giveaways, recipes and more!