Home Trends to Love in 2022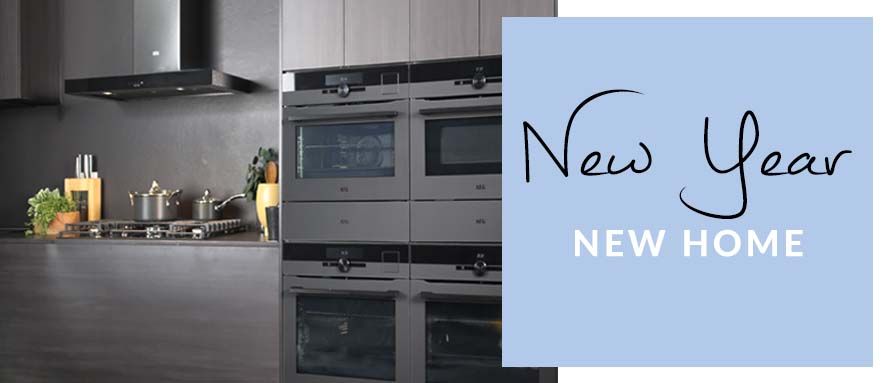 Kick off a fresh new year by updating your home. Home is where memories are made, so whether you and your family are working, playing or simply living, make sure your home is where you want to be. With our finger on the pulse, we can share with you the home trends to look out for in 2022.
Maximum Impact with Minimalism
Less is more. As you remove the clutter in your home, make space for a home design that clean as it is beautiful. The minimalistic design ensures your space is open and has less of the extra 'stuff' so that you can focus on the finer things in life – like making a delicious meal or settling in for a night with your favourite TV show. Here's how you can embrace minimalism in your home: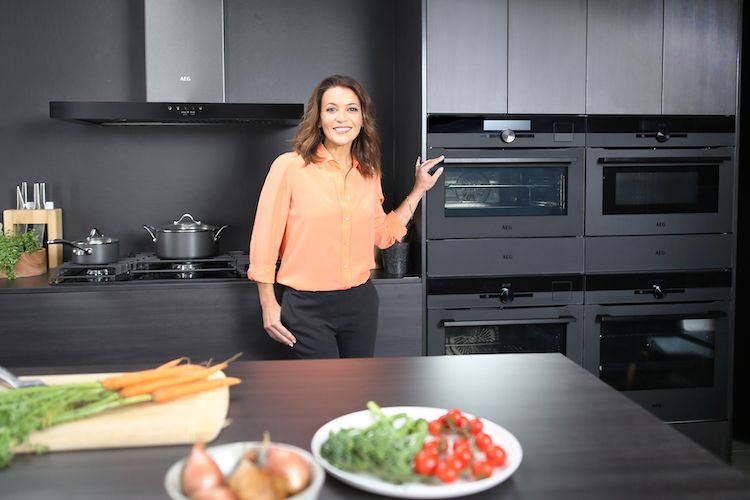 Gorgeous Stainless Steel Sink
The Mythos is a large-capacity single bowl sink that is the perfect fit for any modern kitchen. Its 44L bowl with curved edges and topmount or flushmount installation means it can be a statement piece as much as it is discreet.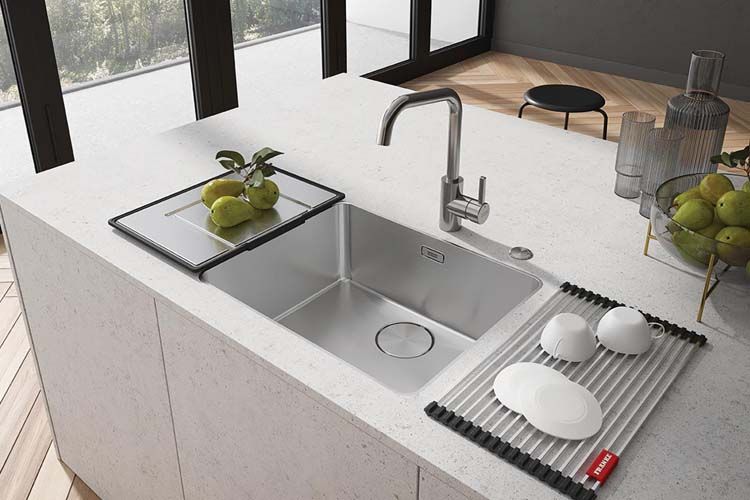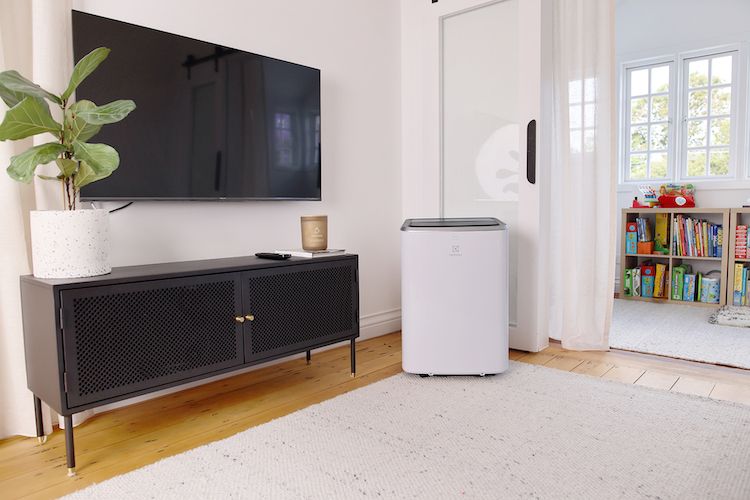 Cooling Sensation
With its Scandinavian-inspired design in a compact body, Electrolux's 3.5kW Cooling Only Portable Air Conditioner is small yet powerful enough to cool any room. The air conditioner features 4 fan speeds, a 24-hour timer, remote control and wheels for easy moving between rooms.
Smarter Home Living
As technology becomes more adopted at home, automated and connected appliances makes it easier to enjoy life at home. From making meal preparation easier to putting the heating and cooling control in your hands, smart technology is a tool that every home can take advantage of, we'll show you how: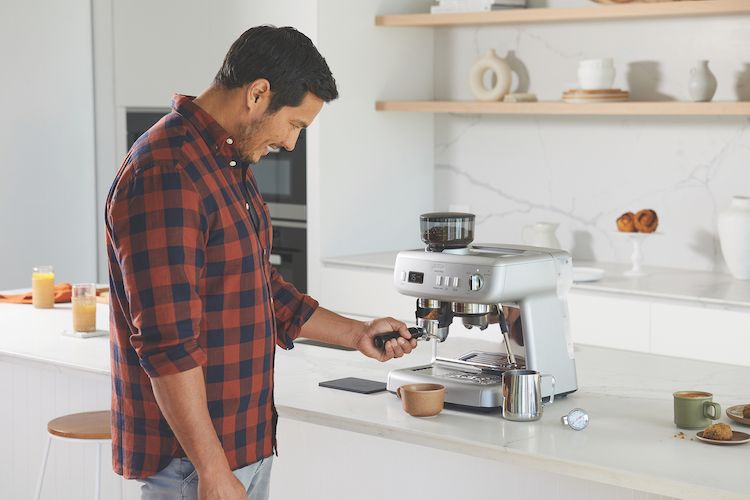 Automated Coffee Making
Sunbeam's Barista Plus Pump Espresso Coffee Machine is a great example of how new technology can be adopted in a 'manual' appliance to deliver better results. The coffee machine's integrated coffee grinder uses digital timers for the 'grind' and 'pour' process while the Temp°IQ Shot Control™ technology automatically delivers optimal temperatures for the perfect cup of coffee. Delicious café-style coffee is moments away!
Connected Refrigeration
A fridge that lets you see what's inside when you're not home and order groceries from its screen? The future of food refrigeration is here! Samsung's 662L French Door Fridge is a must-have for large families and home chefs, and that's not just because of its spacious capacity. The centre entertainer's drawer offers customisable cooling while the Family Hub™ smart screen transforms the fridge's purpose. From the screen, you can view your food, make a family bulleting board, order groceries and even mirror your TV's screen so that you can stay up to date with your content.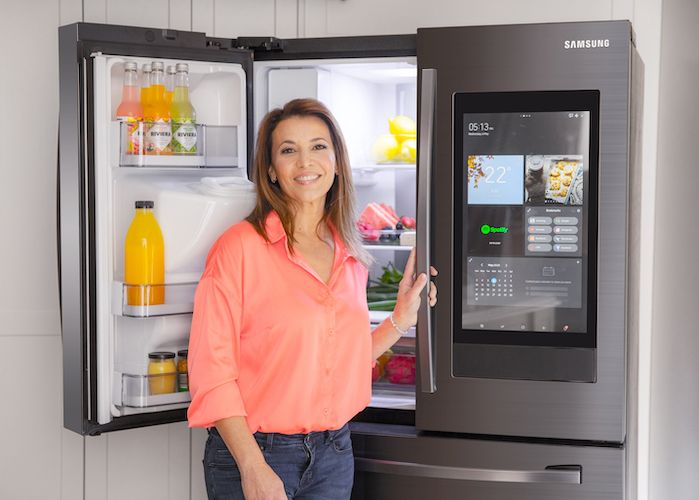 Darker Tones in the Home
One of the biggest trends to embrace in the home are dark kitchens. From incorporating subtle Dark Stainless Steel appliances to going all out with a black kitchen, the class and luxury from darker kitchens can't be missed. Best of all, having a darker kitchen means it's less prone to looking messy or dirty, making your clean-up efforts easy.
All-in-One Freestanding Cooker
The benefit of Falcon's 90cm Dual Fuel Freestanding Cooker is that it offers everything you need in one place to cook dinner or entertain. Its spacious 114L electric oven can be spilt into two using the Energy Saving Panel (ESP), so that when you're not making large roasts, you can perfectly bake a cake in one side of the oven. The top 5-burner gas cooktop including multi-ring wok burner will be every home chef's delight. When you're not cooking, neatly store extra pots, pans and cookware with the handy bottom storage drawer. Finished in a stylish design, this cooker was made to stand out or fit right in, you decide.
Double Dishwashing Convenience
As it blends effortlessly into your kitchen design, Fisher & Paykel's 60cm Double Dishdrawer™ offers washing convenience like no other. Enjoy a considered washing experience as you use one drawer to wash and the other to stack additional items or you could even wash both drawers at once, using different programs. Wash delicate glassware on the top and greasy pots and pans in the bottom, the flexibility is one to love.
– IMAGE HERE –
There you have it, 2022's top trends to embrace in the home. No matter what your plans are for the year, from replacing appliances to refreshing your home or doing a complete kitchen renovation, it's easy to incorporate these trends in your home. To see more on each appliance mentioned, simply click on the links below.