How To: Avoid Kitchen Renovation Mistakes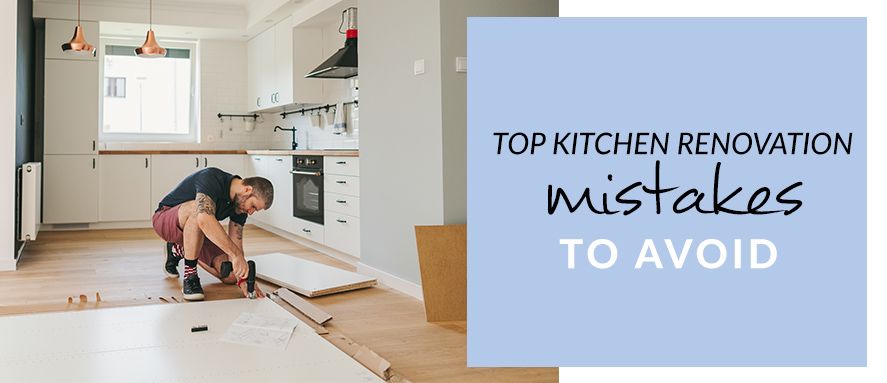 Touching up or renovating your kitchen is no easy feat. As the beating heart of your home, the kitchen's role in everyday life is so vital and so is any activity that is applied to it. If you're thinking of making changes to your kitchen – eliminate the headaches, time delay and budget blow-out by avoiding common renovation mistakes. Check them out below and thank yourself later!
Mistake #1: Unclear Plan or Budget
Know from the beginning what needs to be done in your kitchen and how much you're set on spending. Create a list to help you stay on track. Making changes when you've already started work will cause delays, headaches and even put a dent in your budget. Check out our renovation tips and tricks to help you plan.
Mistake #2: Doing It Yourself
Planning to DIY is great if you're skilled or have home renovation experience, however if it's a full make over, you should consult a professional. A professional can guide you through your ideas and suggest alternatives that might be suitable to your lifestyle, space and budget.
Mistake #3: Not Shopping Around
Do your research and do it well. A kitchen renovation is an investment of your time, effort and money, so give it all the attention it deserves. Shop around and compare renovators/builders, suppliers and even appliances. For an in-depth look at appliances, our Kitchen Buying Guide may help.
Mistake #4: No Clear Workflow
Make plans to ensure you have a clear workspace in your new kitchen. Consider where your appliances will go. Will the main components of the Kitchen Work Triangle (the cooktop, fridge and sink) be close to each other to enable easy meal preparation, cooking and washing up? Each component should sit on a corner to form the Kitchen Work Triangle, which is said to maximise efficiency in the kitchen.
If having your oven too far from the work triangle scares you, having a cooker like Smeg's 90cm Freestanding Dual Fuel Cooker means both your cooktop and oven is close to the fridge and sink.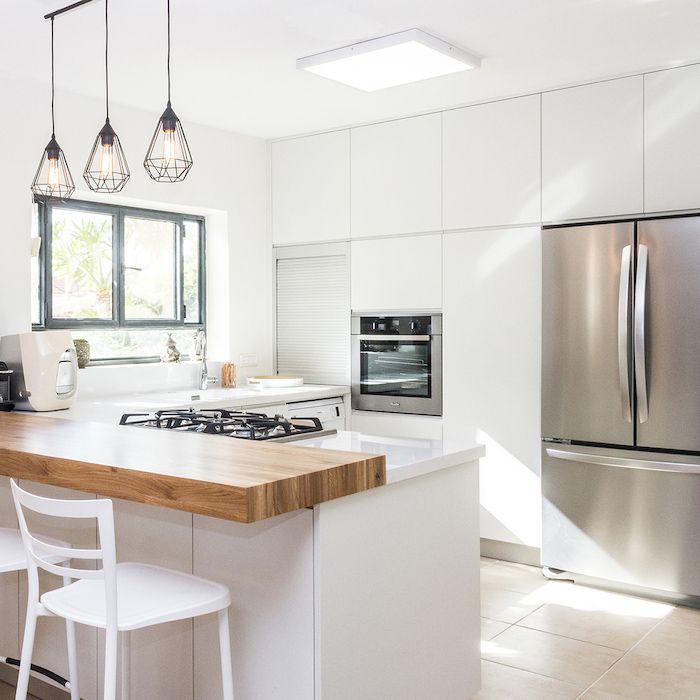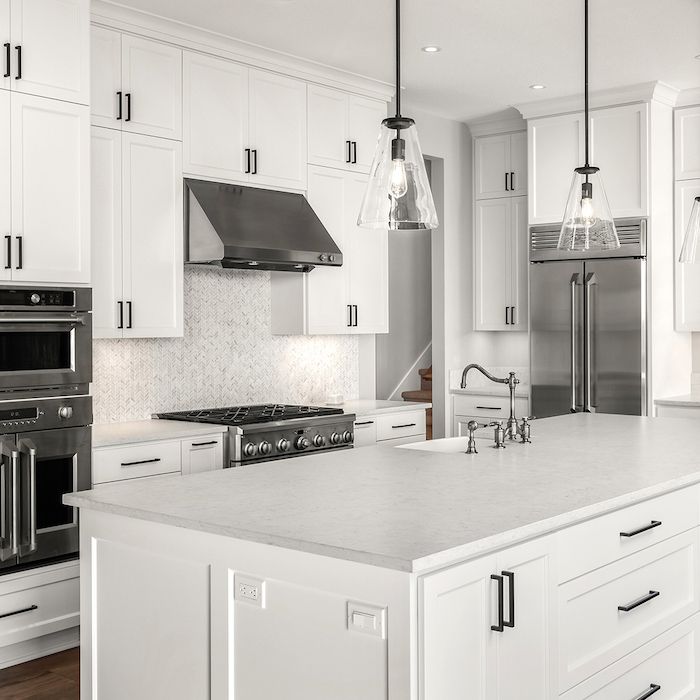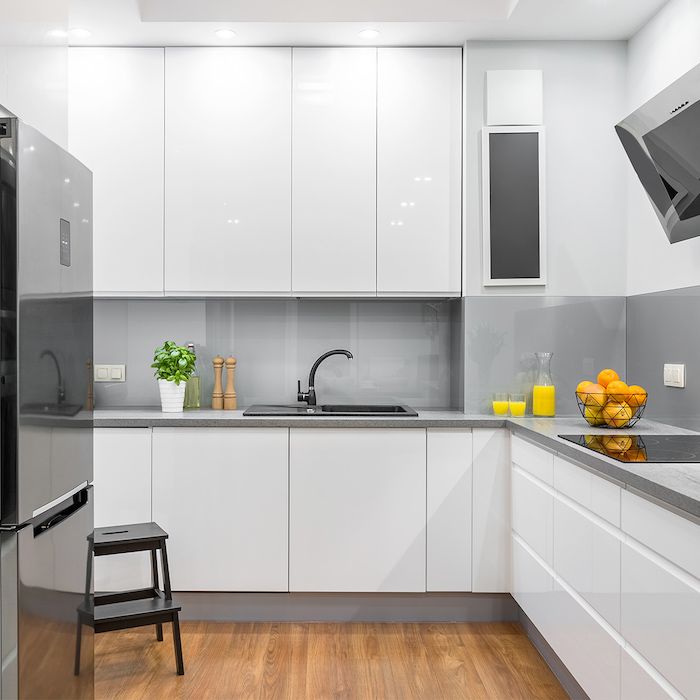 Examples of Kitchen Work Triangles
Mistake #5: Design Not Household-Friendly
Like the point above about workflow, ensure your new kitchen's design will work – in this case, the kitchen has to work for your family. Consider how many people are usually in your house, how often you cook, the quantities you need to cook and the appliances you'd like to invest extra time and money into.
If your household is large or its growing, make use of bigger appliances like Westinghouse's 90cm Freestanding Dual Fuel Cooker. Boasting a spacious 125L oven with a 5-zone gas cooktop and bottom storage drawer, this cooker delivers all the space to feed a crowd. The built-in AirFry function also removes the need for having a separate Air Fryer, so you can enjoy more bench space.
Another great way to cater to your household size is with the kitchen sink. Install a wide sink, like Franke's Mythos 1 & ½ Bowl Sink so that multiple people can be in the kitchen at once. You can wash and prepare food in one bowl while another family member can wash their hands in the other bowl – talk about convenience!
Mistake #6: Following Trends
While new kitchen trends can be enticing, if you're pouring money into your renovation, chances are you want the kitchen to last. With many kitchens having a long life of up to 20 years, it's more ideal to stick with styles and design that can be enjoyed for years to come. This is where the 'less is more' approach is useful.
For a classic and timeless design in your kitchen, make use of Stainless Steel appliances like Fisher & Paykel's 90cm Built-In Pyrolytic Oven. This family-friendly oven features plentiful cooking functions and effortless pyrolytic cleaning, all in a stunning Black Glass design with Stainless Steel panel and bar handle.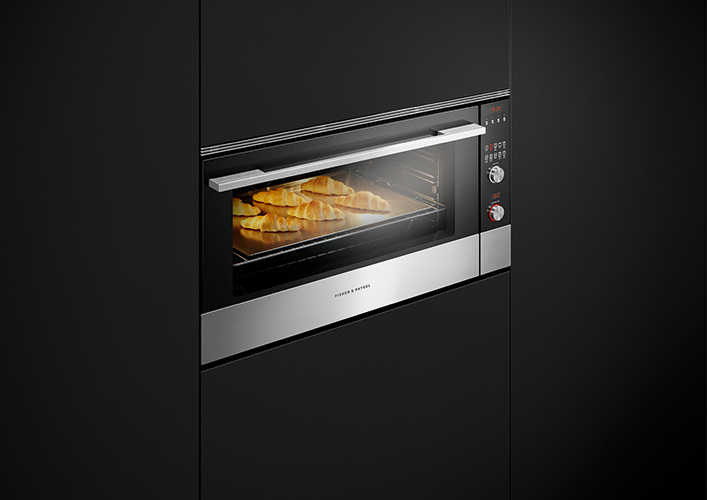 Mistake #7: Not Investing in New Technology
While advanced cooking technologies may cost more, they'll be paid off with the versatility, flexibility and convenience offered. Where you can, invest in newer appliances that offer a myriad of functions that will meet your needs now and in the future. Shop around and find the right product for you whether you need more space, more cooking functions or self-cleaning cycles.
Electrolux's 90cm Built-In Pyrolytic Oven elivers everything a high-demand kitchen needs with its spacious 125L capacity, 13 oven functions, food probe and three Pyrolytic self-cleaning cycles.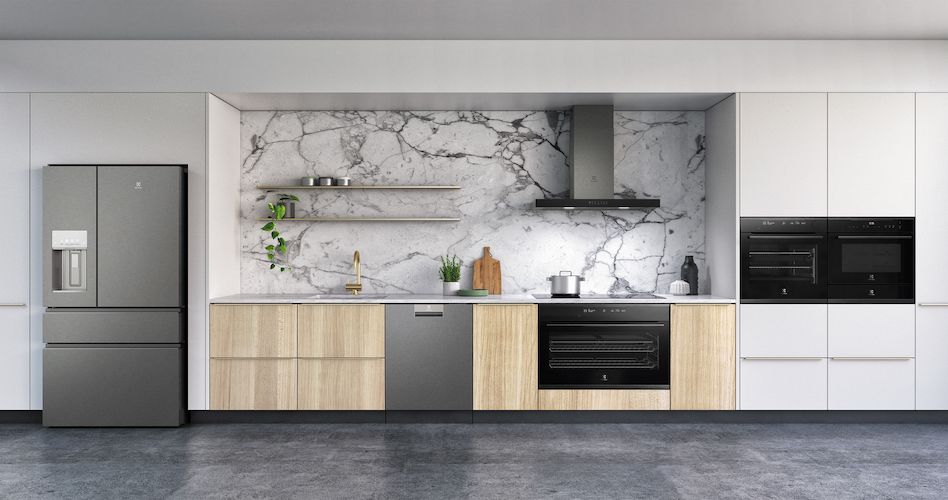 Mistake #8: Not Creating Enough Storage
Where possible, create more storage space to ensure your kitchen can be kept neat and tidy. Add more storage space with extra drawers, pull-out pantry shelves or open shelves on your walls – an ideal place for storing extra plates or displaying decorative items. If you have a kitchen island, consider having shelves along the sides for extra bits and pieces. A clever storage solution is an under-cabinet drawer in the toe-kick area, which is a great spot for items not used daily like linen or a spare step ladder.
For entertainers, when there's not enough storage space, why not have an extra freestanding fridge or freezer in your kitchen? Liebherr's 327L Freestanding Freezer and Wine Cellar will delight with its 48-bottle wine cellar at the top and freezer at the bottom. Freeze extra grocery items in the freezer while the internal ice maker means you'll always be ready to create refreshments when guests come around.
Are you ready to renovate your kitchen? We think you are now! Save your future self from all the headaches, extra planning, delays and money flying out the door by avoiding these common kitchen renovation mistakes. If you need more tips and tricks to smoothly execute a renovation, simply click on the link below.